"Equal partnerships"
As the 2nd German-African Business Summit shows, African and German businesses complement one another very well. Heinz-Walter Grosse, Chairman of the Sub-Saharan Africa Initiative of German Business, explains exactly how this works in practice.
06.02.2017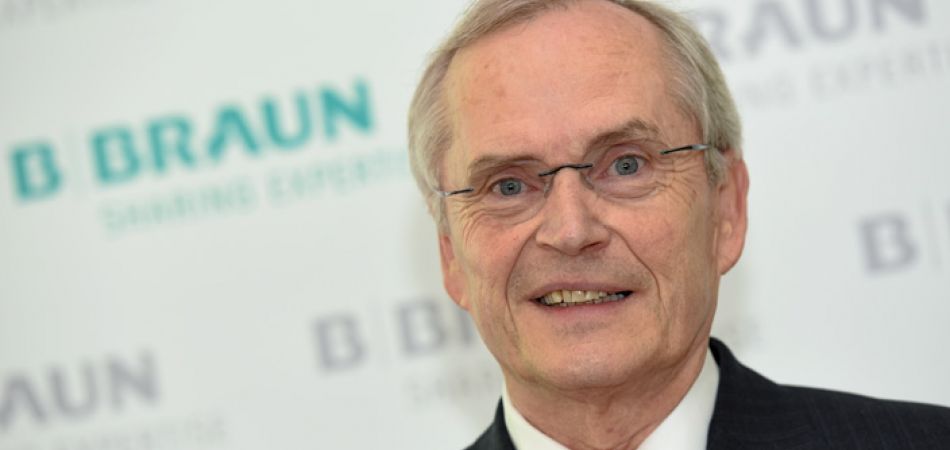 Mr Grosse, what are your expectations of the 2nd German-African Business Summit (GABS) at the beginning of February 2017 in Kenya?
First of all, from the German side, the 2nd German-African Business Summit sends out a joint message from government and business: German business is engaging in Africa and continuing to increase its commitment together with government. In this connection we would also like to discuss how we can achieve more together with even better coordinated support from the Federal Government and in collaboration with our partners from Africa. References to a Marshall Plan and the G20 are important here. On the other hand, we would like to help German companies gain a differentiated picture of Africa. That is why we are also meeting with young African business start-ups in Nairobi, which will show us what the new Africa stands for. Ultimately, and in very concrete terms, we want to bring African and German partners closer in order to do business together.
What makes Germany and African countries especially good partners in areas such as politics and business?
Germany and Africa complement one another with regard to the opportunities and challenges of an increasingly complex global environment. Germany can benefit both politically and economically from the dynamism of the African continent and, with its technology and its knowledge, make important instruments available to African partners to transform local developmental challenges into opportunities. German companies engage in equal partnerships with African business partners and develop not only markets, but also people. This is especially important with regard to the demographic development of the continent – a great collective challenge that we can only tackle and solve together in an opportunity-oriented way by developing Africa's economic potential.
How is German business contributing to that?
German companies cannot develop the opportunities of African markets alone, but must build on local partnerships that are based on trust and complement their own skills and expertise. Identifying such partners is a difficult task. In particular, the young African start-up scene is especially interesting here. Innovation-driven African entrepreneurs are a major source of learning and innovation for us – not the other way around. We can then contribute not only our technology, but also our organisational competence and experience in the setting up of complex, internationally competitive structures. I can see many promising approaches for the future here – not only in terms of our entrepreneurial success, but also for the people of Africa.
What, in your view, are especially successful examples of German-African cooperation?
Of course, there are many successful examples of German-African cooperation, which we will also discuss within the framework of GABS. Personally, I can best point to the commitment shown by B. Braun on the continent. For over 60 years now, B. Braun has been exporting medical products to all African countries. In addition, today we have subsidiaries in South Africa and Kenya. One success in 2016, for example, was the acquisition of two production sites for hand disinfectants and infusion solutions in South Africa. The subject of "sharing expertise" plays an important role here, because the setting up and development of a production operation always also supports employees in South Africa with knowledge and technological expertise. Another example of success is our provider and product business in the field of dialysis. Here, in 2016, some 7,000 patients were regularly treated by us and our partners in South Africa, Libya, Angola, Zambia and the Ivory Coast. In addition, we supply the Senegalese government with our products for 20 dialysis centres. As a result, a further 360,000 treatments can be made possible during the next two years.
However, successful cooperation always also involves assuming social responsibility and providing prospects for future. The training of nurses and technicians in the dialysis field or B. Braun for Africa, the joint project we are supporting with the Deutsche Gesellschaft für Internationale Zusammenarbeit (GIZ), are important examples of this.
Personal details
Prof Dr Heinz-Walter Grosse
is Chairman of the Sub-Saharan Africa Initiative of German Business (SAFRI) and CEO of B. Braun Melsungen AG. SAFRI supports sustainable and partnership-based economic relations between Germany and sub-Saharan Africa. It is sponsored by the Association of German Chambers of Industry and Commerce (DIHK), the Federation of German Industries (BDI), the Federation of German Wholesale, Foreign Trade and Services (BGA) and the German-African Business Association.
© www.deutschland.de