Australia is an in-demand mineral resources partner
Australia could be facing a new boom in mineral resources thanks to the energy transition and electrification: good prospects for the partnership with Germany.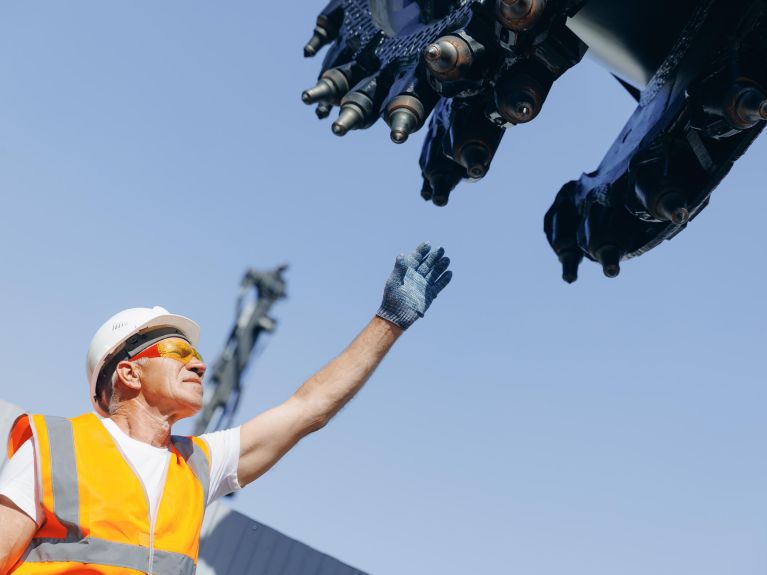 Even in Australia, hardly anyone knows the name of the town Greenbushes in the southwest of the state of Western Australia. It is located around three hours' drive from Perth. Just 365 people live in Greenbushes, yet it is home to the world's largest lithium mine. Greenbushes is a "huge" mine "with oversized trucks and bulldozers," as Matt Bohlsen puts it. Bohlsen is one of the directors of the Critical Minerals Institute, an international organisation that focuses entirely on critical resources such as lithium, which is an important component of batteries for electric cars.
One of the world's largest producers of mineral resources
Greenbushes, where around a third of the world's demand for lithium is mined, is just one of many mining locations, however. Australia is a continent blessed with rich mineral resources. What began with the gold rush in the 1850s has evolved to become one of the country's most important industries. Today, the continent is one of the world's largest producers of mineral resources.
Japan, Korea and China owe the fast pace of their modernisation in part to Australian mineral resources. Besides iron ore, which is used to manufacture steel - vital for infrastructural projects and high-rise buildings - Australia also has resources of coal, lead, zinc, nickel, cobalt, lithium, bauxite, vanadium, graphite and gold. Less well-known minerals such as rutile, zirconium, ilmenite, tantalum, industrial diamonds, copper and rare earths are also mined.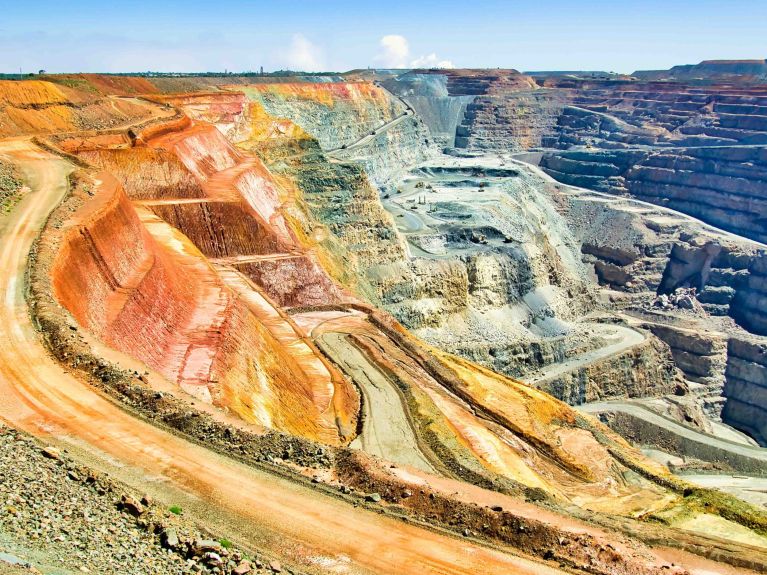 Germany already entered into apartnership with Australia in the area of energy and mineral resources in 2017. This is because metal resources are needed for the energy transition, digitisation and a whole host of future technologies in Germany. The global supply bottlenecks during the coronavirus pandemic made it clear just how much we depend on these resources. Russia's war of aggression against Ukraine has additionally increased the risks. In Germany itself and its immediate vicinity, only a few mineral resources can be mined or further processed.
Partnership aimed also at expanding renewables
With their cooperation, Berlin and Canberra want to increase energy productivity and push forward with the expansion of renewable energies. Franziska Brantner, parliamentary state secretary at the German Economics Ministry, travelled to Sydney with a business delegation in April 2023, among other things to promote more networking between companies of the two countries.
Copper, lithium, nickel, cobalt, manganese and rare earths are currently in particular demand in Germany and Europe now that numerous new battery factories for electric vehicles have gone into operation or are planned. If Europe wishes to reduce its dependence on China, Matt Bohlsen believes it will need mineral resources from Australia, Canada, Brazil or African countries. The two former countries in particular involve, as he says, "a very low state risk," which makes them "ideal partners for Germany and Europe". Australia has good occupational health and safety , strict environmental regulations, high safety standards and straightforward and fast approval procedures for new mines.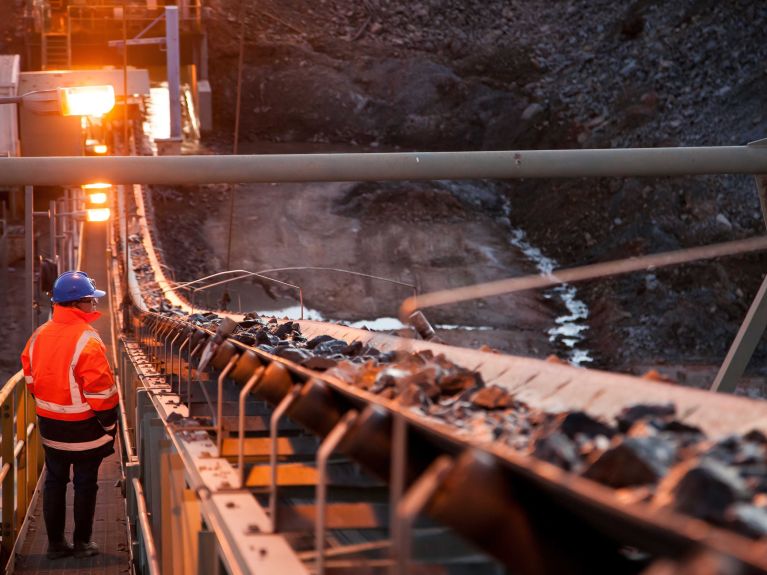 Germany and Australia will both profit from their mineral resource cooperation. Much of the equipment needed to mine the mineral resources in Australia comes from Germany, for example. Consequently, the cooperation also opens up business opportunities for German firms.
Further diversifying energy sources
Australia will benefit in two ways: from the growing demand for lithium and from the country's capacity to turn it into lithium hydroxide. While lithium is an important component in batteries, lithium hydroxide is used in lubricants for cars and aircraft. Australia also boasts important deposits of rare earths, including neodymium, praseodymium, terbium and dysprosium. The latter are of particular strategic significance given that China, according to European Union information, controls up to 100 percent of the global supply, depending on the mineral. Rare earths are indispensable for high-performance magnets in wind power plants and electric engines for electric cars. Furthermore, they are used in the production of drones, lasers and night-vision goggles.
Joint hydrogen project HySupply
Australia and Germany are jointly researching ways to further diversify energy sources significantly in Germany. One example of their bilateral cooperation is the hydrogen project HySupply, jointly commissioned by the German and Australian governments. Initial interim results of the study have already shown that it would be possible to import green Australian hydrogen into Germany: despite the countries being 20,000 kilometres apart, there should apparently be no major technical or economic problems with transporting the hydrogen.