Turning palm oil production residues into paper
How a German entrepreneur is using the waste products generated in palm oil production to create a valuable raw material in Thailand.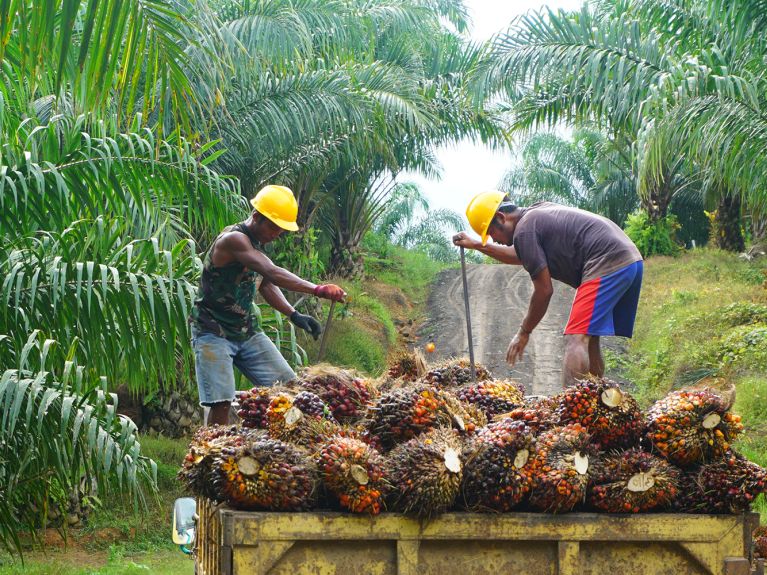 With German support, a Thai company has succeeded in converting the waste products generated in palm oil production into a raw material that can be used to produce paper. In the past, many millions of tons of the empty fruit husks would be simply discarded after harvesting. Now they are used to produce paper pulp that is dried, cut up into slices and supplied to paper manufacturers. They mix the raw product with water and other fibres, allowing all kinds of different types of paper to be produced. This is more sustainable and cheaper than using pulp made of wood fibres. And because the fruits of the oil palm are harvested all year round, there is always enough of the raw material available.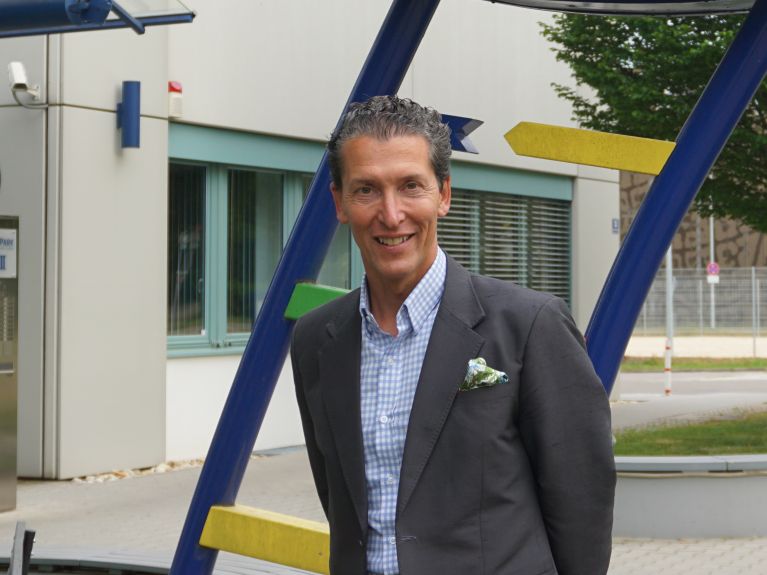 The idea is the brainchild of a highly committed and innovative German entrepreneur: Markus Graf Matuschka von Greiffenclau. He had read in a newspaper article that Asia imports 90 percent of the wood fibres needed to manufacture paper; when hunting for alternative raw materials, he quickly came across the oil palm. After all, paper pulp can theoretically be made from any types of fibre. Cotton and hemp residues were chiefly used in the past, while wood fibres have been the standard for the past 150 years. In 2009, Matuschka began working on a way to produce paper pulp from palm oil waste. The first factory in which he has a stake opened in Chonburi in Thailand in February 2021. His dream now is that every palm oil plantation in Thailand and other countries should one day have a factory next door ready to turn the fruit residues into paper pulp. In July 2022 he will be flying out to Thailand again to drive forward the construction of further factories.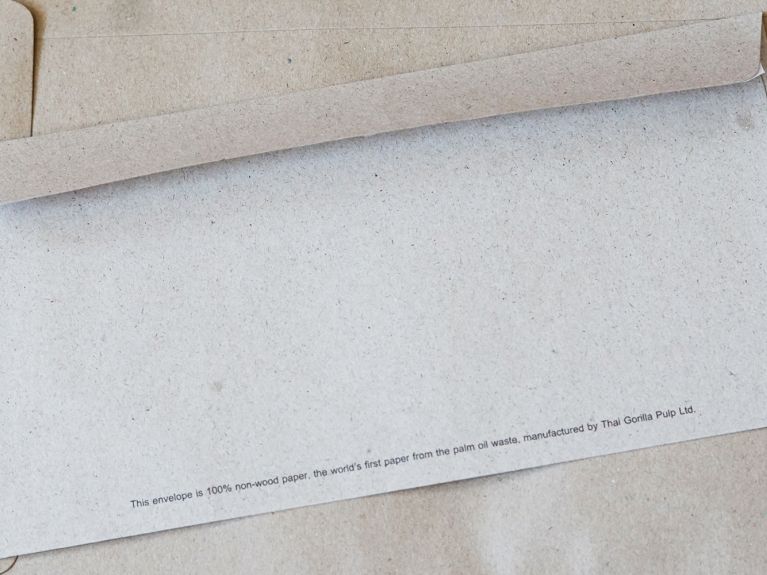 Markus Graf Matuschka von Greiffenclau was never exactly destined to be an entrepreneur and inventor. He comes from a large aristocratic European family. His mother was a teacher and his father a journalist. He studied viniculture in the Rheingau region and business administration in Cologne before he embarked on his first steps as an entrepreneur – initially in the fish business and later running a software company in Sacramento. Both are now history.
Nowadays, what he likes best of all is to build up something new. Which is why he launched another bold undertaking at roughly the same time as his paper experiment. He wanted to develop an alternative to antibiotics because he had observed during a severe illness of his mother that antibiotics either did not work or entailed serious side effects. So he familiarised himself with the subject matter and teamed up with researchers to found the biotech firm Lysando in 2009.
Products for Asian markets
Lysando's new product is named Artilysine, a coinage based on "art" and "lysis" (meaning to disintegrate), and refers to a particular method of killing bacteria. Designer proteins are used to cut open the cell wall of bacteria from the inside so that they burst in a matter of seconds. Because the process is so quick, the risk of resistances developing like with antibiotics is low. The designer proteins can be adapted to the specific strain of bacteria to be targeted. This has less impact on the immune system and the body's natural bacterial diversity. Matuschka has already placed a wound spray based on Artilysine on the market in South Korea and Thailand.
A great fondness for Asia
For Matuschka it's not a question of making a fast buck. He is more interested in finding alternatives to commonly used solutions that won't be viable in the long term. He is particularly focused on Asia because he appreciates the freedom of the markets and the mentality of the people. "I feel comfortable there and I like the people," he says about his Asian business partners, adding that they share the same values, are true to their word and do not work only for money.