How will work change in the future?
Digitalisation affects everyone: Year of Science 2018 offers an opportunity to help shape the new working world.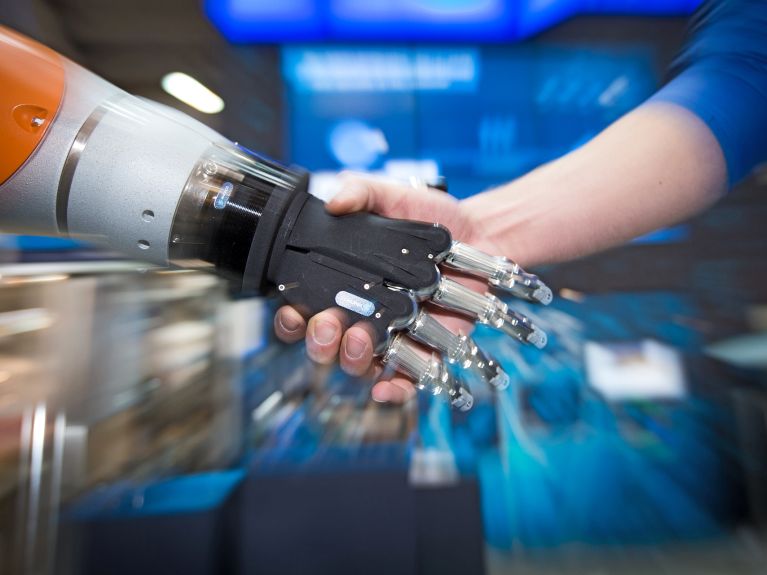 Germany.  How will work change in a digitalised world? Will I keep my job if "colleague robot" performs more and more tasks? Many people are uneasy about the future world of work.
The Federal Ministry of Education and Research (BMBF) has taken up the challenge with the Year of Science 2018 on the Working Worlds of the Future. Under the motto "Experience. Learn. Design." citizens are invited to debate and participate – in discussions, conferences and film presentations organised by universities, companies, schools and other partners.
Research exchange for school students
A research exchange is aimed at school students and teachers. It enables classes to invite researchers into their lessons. As a result, they will be able to discover, for example, how biologists benefit from the digitalisation of their work, how addictive social media can be or what robots can – and cannot – do today.
Knowledge sharing for all
Entrepreneurs, researchers, students and citizens will meet at discussion events to consider their knowledge and their experiences – for example, at the public panel discussion on "The Future of Work in the Age of Industry 4.0" at Friedrich-Alexander-Universität Erlangen-Nürnberg (FAU ). One topic here is how digitalisation will change social security systems.
Strategies for entrepreneurs
Small and medium-sized enterprises create the most jobs in Germany. How can they develop a digitalisation strategy? Here Technische Universität Kaiserlautern is offering an open online course on "Digitalisation? SMEs in Transformation!".
The BMBF organises the Year of Science to bring research to life for everyone, to stimulate debate and answer the questions of the future. In 2018 broad public participation is desired – if the transformation of the working world is to succeed to the advantage of all.
Year of Science 2018: events and information