Famous Composers' houses
The 'Entdecke DE' series takes you on a tour through Germany – this time to famous composers' houses.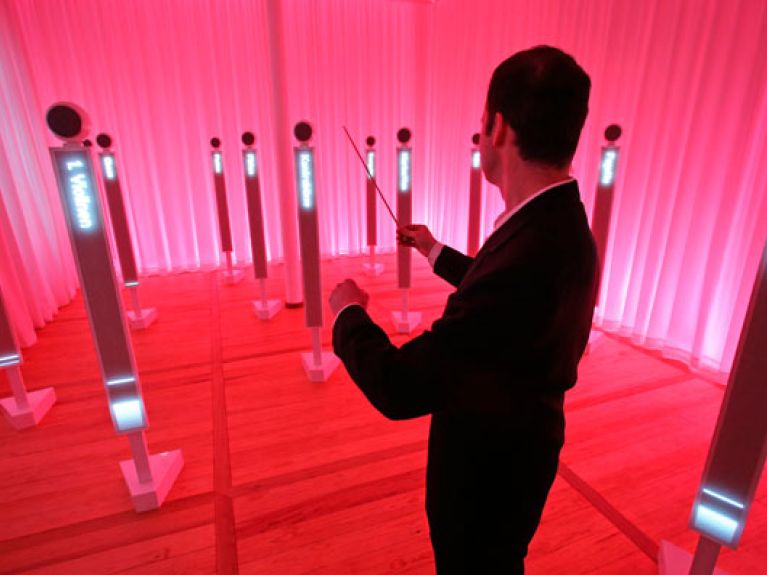 Bach House in Eisenach
More than 400 instruments, including a seven-string viola da gamba dating from 1725, are on display in the Bach House. The composer Johann Sebastian Bach was born in 1685 in the Thuringian town of Eisenach and spent his childhood here. Visitors to the museum can listen to pieces of music played on selected instruments – in keeping with the motto of Conrad Freyse, who was director of the Bach House for many years: "Music must not fall silent in the Bach House."
Beethoven House in Bonn
Although it is 246 years since Ludwig van Beethoven first saw the light of day in the friendly pink house at Bonngasse 20, it remains a magnet for music lovers from all over the world. The museum in the North Rhine-Westphalian city of Bonn features sheet music, letters, pictures, musical instruments, furniture and other objects from Beethoven's life. In 2004, the Digital Beethoven House opened one door further down the street. Here, visitors can embark on an interactive journey through the composer's life.
 
Mendelssohn House in Leipzig
Felix Mendelssohn Bartholdy was considered one of the most important composers in the first half of the 19th century. In 1847, he died aged 38 at his home at Goldschmidtstrasse 12 in the Saxon town of Leipzig. Since 1997, the building has housed a museum exhibiting letters, sheet music and antique furniture. Every Sunday morning at 11, concerts with music from all periods are held in memory of the Mendelssohn tradition.
Mozart House in Augsburg
Although Mozart is usually associated with the Austrian cities of Vienna or Salzburg, his family's roots are in the Bavarian city of Augsburg. Wolfgang Amadeus Mozart's father Leopold Mozart, who was also a composer and vice-capellmeister, was born there in 1719. The exhibition in the Mozart House displays sheet music and musical instruments, hand-written letters and books. A multilingual audio guide takes visitors back to the 18th century and leads them through Mozart's life and music.
Schumann House in Leipzig
The house at Inselstrasse 18 in Leipzig is home to an elementary school for the arts, a conference room and a museum. The latter is dedicated to the life and work of the world-famous composer couple Clara and Robert Schumann, who lived on the the first floor of this house in the mid-19th century. Here, Robert Schumann composed his Spring Symphony and wrote articles for the Neue Zeitschrift für Musik (New Journal of Music).
www.kunstsammlungen-museen.augsburg.de