The Elbphilharmonie in Hamburg
The Elbphilharmonie is opening in Hamburg. Other cities are also planning new concert halls.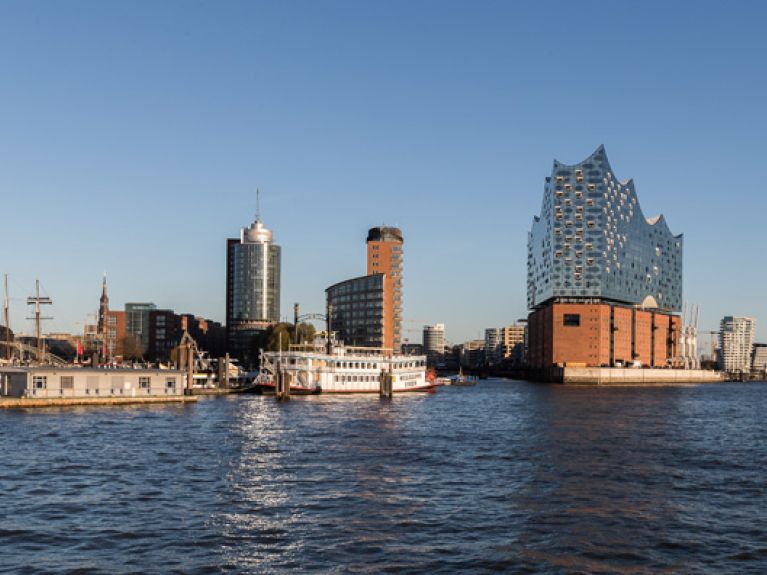 The road to this new concert hall has been far from smooth: originally planned for 2010, the opening of the Elbphilharmonie had to be postponed until early 2017. Hamburg's Elbphilharmonie was designed by the Swiss firm Herzog & de Meuron, which will also build the Museum of the 20th Century in Berlin. The design stands for rationality and precision in German architectural culture. The costs of the building also turned out to be significantly over-budget. As such, the concert hall – like Berlin's new airport – is one of two major construction projects in Germany that have exposed those responsible for them to considerable derision in recent years. As far as the Elbphilharmonie is concerned, however, the outcome more than makes up for it in many people's view. A video is available online that allows anyone to take a virtual tour of the new concert hall. In addition, the Elbphilharmonie will be broadcasting the entire opening evening on 11 January 2017 – including the ceremony and concert – in a 360° live stream.
"Hamburg has a glittering new landmark", is how the Süddeutsche Zeitung newspaper described the complex designed by the Swiss architects Jacques Herzog and Pierre de Meuron, which also features a hotel, luxury apartments and a public plaza. The new concert hall has already been dubbed the "Elphi" for short. "The people of Hamburg already love it", reports the FAZ newspaper. Which makes it clear that concert halls are important architectural symbols and central places where people can meet, something that is equally true in other cities, too. So it comes as no surprise that other major concert halls are currently being built in Germany.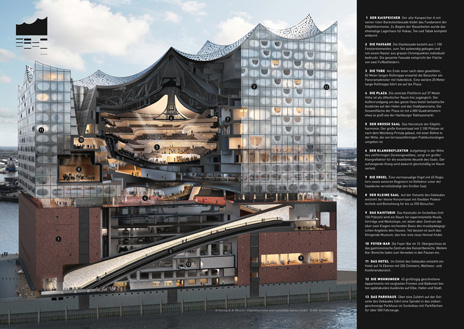 Acoustic expert from Japan
Like in Munich, for instance. Until May 2017, an architectural competition is underway for the planned building, which is to feature a large and a smaller concert hall with room for audiences of around 2,400 in total. It will primarily be the Bayerischer Rundfunk symphony orchestra that will play in the new concert hall close to Ostbahnhof railway station. To ensure that the best possible acoustics are achieved in the building, planners have already talked to Yasuhisa Toyota from Japan, who is reputed to be the world's leading acoustic expert.
Bochum also has a new concert hall: the Anneliese Brost Musikforum opened in late 2016. It is named in honour of the publisher and initiator of a foundation who provided considerable support to the project and died in 2010 – private donors generally played a substantial role. Yet this building, designed by the Stuttgart-based firm of architects Bez + Kock, was also accompanied by many discussions. Critics felt that there was no need for yet another large concert hall in the Ruhr region, as Essen and Dortmund already have ones. The people of Bochum disagreed – and displayed great creativity in their successful canvassing for non-public funding.