Award for Japanese debut
The author Chisako Wakatake is the first Japanese woman to receive the LiBeratur Award 2022.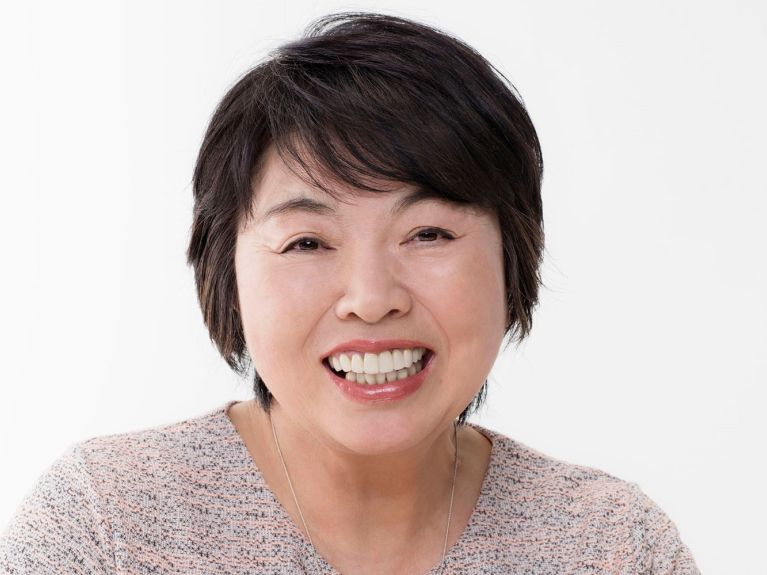 Talking about the start of her second career, the Japanese author Chisako Wakatake says that she wanted to "take her mind off things" following the unexpected death of her husband. She started attending a course in creative writing – and stuck with it for eight years. Chisako Wakatake was 63 years old when her first novel "Ora ora de hitori igu mo" (I'll live by myself) was published in Japan in 2017. For this first work she has now received the LiBeratur Award 2022, which is presented by the cultural association Litprom, during Frankfurt Book Fair – the first Japanese person to attain this honour in the history of the prize, which was first awarded in 1987.
Wakatake has already won two renowned prizes in Japan, one of which also constituted a premiere: she is the oldest winner to date of the Bungei Prize of the eponymous literary magazine; this was followed by the Akutagawa Prize for a rising author.
In her novel, the widow Momoko begins hearing voices from her past. They speak an old Japanese dialect, which for the German version was translated into the dialect spoken in the Ore Mountains. In creating the character of Momoko, the author shows that life is far from over even when one has reached an advanced age, and that some realisations or discoveries can in fact no be made until then. "No other work reflected the idea behind the prize – liberation as or in literature – more than this finely balanced, almost philosophical novel," was the jury's verdict. "The novel's heroine Momoko, now in her mid-seventies, sets in motion with great linguistic skill, elegance, simplicity, profundity and huge wit a process of liberation that violently shakes the foundations of statements about society, identity and existence."
Endowed with 3,000 euros, the LiBeratur Award makes literature from Africa, Asia, Latin America and the Arab region visible in the German-speaking world. It is funded by the Hessian Ministry of Higher Education, Research, Science and the Arts and the Kulturfonds Frankfurt Rhein-Main.