Japan and Germany: Ten facts
Japan and Germany are actually ideal partners because they are similar in many respects. There are also differences, however.
Julia Münch / 04.11.2020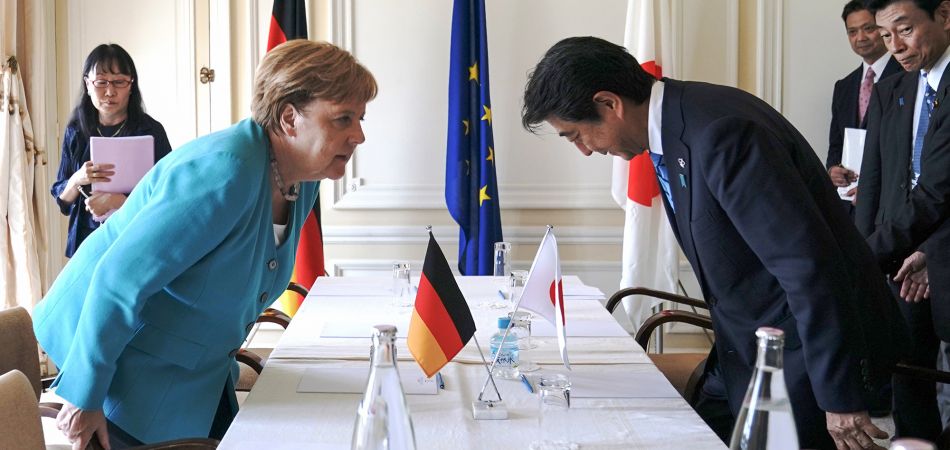 Dr Julia Münch, Secretary General of the Japanese-German Center Berlin, compares ten key features of the two industrialised nations for you:
Japan and Germany are both parliamentary democracies and free market economies that believe in multilateralism and global trade.
The political systems in Japan and Germany are roughly the same age: the post-war constitution came into force in Japan on 3 May 1947. The Federal Republic of Germany was established on 23 May 1949. 
Both countries are almost exactly the same size, at 377,975 km2 (Japan) and 357,582 km2 (Germany) – though they differ considerably in geographical shape. And Japan has more inhabitants – 126 million as compared with 83 million in Germany – the majority of whom live in coastal regions.
Japan is the world's third-largest economy, while Germany is the fourth-largest – after the USA (first place) and China (second place).
Japan and Germany are innovative economies. As far as submissions to the European Patent Office are concerned, they are roughly on a par at 15 percent (Germany) and 13 percent (Japan).
Japan and Germany rely heavily on exports. That said, Germany's exports were more than twice as high as Japan's in 2019 ($1,400 billion versus $700 billion). This is thanks to Germany's strong SME sector and its "hidden champions".
Japan and Germany are high-tech nations. Their leading exports are cars and electronic devices (Japan) and machines (Germany).
Japan and Germany are among the world's biggest donors of development aid. Germany is ranked second after the USA and donated $23.8 billion (2019), while Japan gave $15.5 billion (fourth place).
Japan and Germany face similar challenges in the future. For example, Japan's population has the world's second-highest average age (after Monaco) at 48.6 years, while Germany is not far behind at 47.8 years.
However, there are a number of areas in which Japan and Germany differ significantly – in immigration policy, for example. This may be to do with the fact that Japan is an island state whereas Germany has nine neighbouring countries.