Germany is so innovative
Number one in research and development – Germany is at the top of the list of the most innovative countries. But it also has a weakness.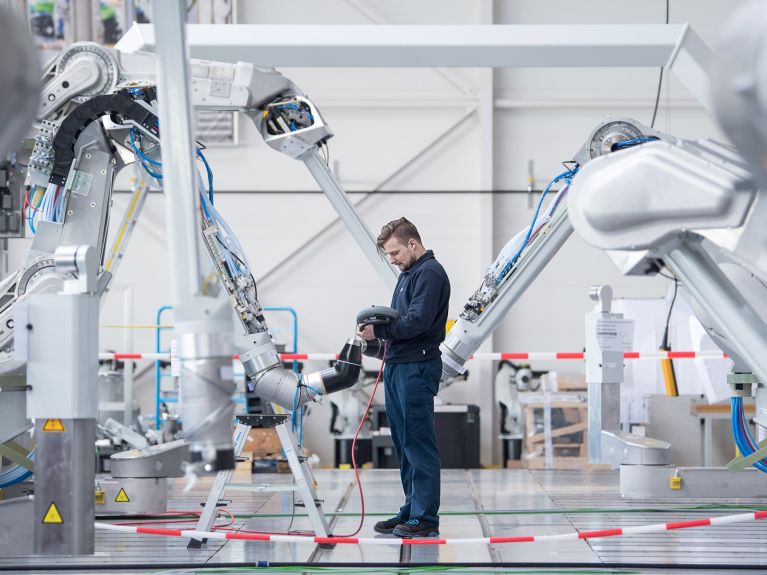 In its current Global Competitiveness Index, the World Economic Forum ranks Germany as the most innovative country in the world. Research and development are rated particularly well, with more than 290 patent applications per million inhabitants. The result is based on high investments, an excellent university system, strong non-university research institutions and very competitive companies.
Who are the big players in research and development?
The majority of investments in research and development come from the economy. It invested 68.8 per cent of the total 104.8 billion euros (2018). Most patent applications are made by automotive companies and suppliers: BMW, Daimler, Volkswagen, Audi Bosch, Schaeffler and ZF Friedrichshafen (2019). At the European Patent Office, Siemens, Bosch and BASF are in the top group. The total of 426 universities raised 17.7 per cent of the investment, the non-university research institutions 13.5 per cent. The latter include the Helmholtz centres, the institutes of the Fraunhofer Society, the Max Planck Society and the Leibniz Association.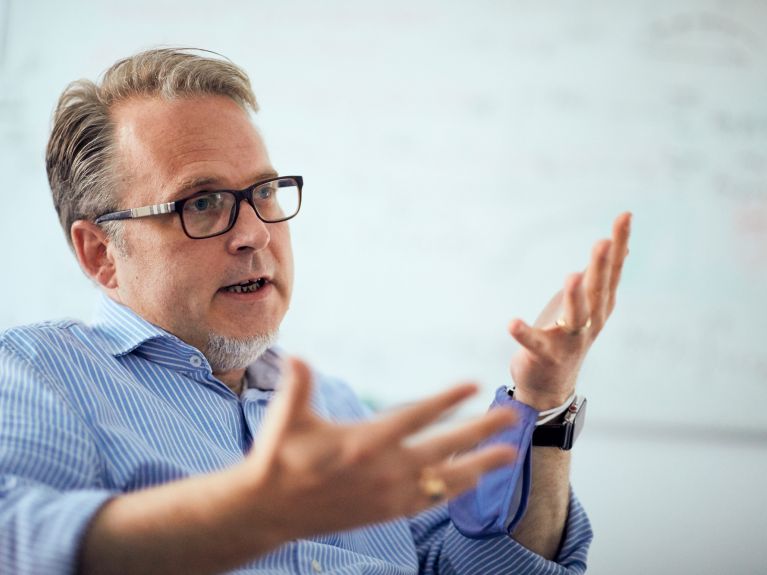 Why is Germany not leading in competitiveness?
In the overall ranking of the Global Competitiveness Index, however, Germany ranks only seventh. An explanation for this is given by the "commercialization" rating. Germany ranks fifth worldwide in introducing new products. This is a well-known weakness in the German economy, known as the "German paradox". The first computer was built in Germany in 1941 by Konrad Zuse, the MP3 format was developed at the Fraunhofer Institute in Erlangen in 1982, and Mercedes Benz invented the airbag in 1971, but it was others who made the most profit from these products. The latest example: the first generation of Siri, Apple's speech recognition software, is based on technology that the German AI award winner Kristian Kersting researched.
How can the German paradox be resolved?
Kersting, who worked for a long time at the Massachusetts Institute of Technology and is now Professor of AI at the TU Darmstadt, calls above all for more enthusiasm for technology and less doubt. "Whenever I toss a coin into a Coke machine, I don't always demand information about how the product is made or what dangers it could pose." The federal government has recognized the problem and is trying to counteract it with a high-tech strategy. Goal: from inventor country to innovation nation. Right at the top of the agenda: economy and work 4.0, health and care, mobility, sustainability, climate protection and energy.
You would like to receive regular information about Germany? Subscribe here: