Leap into the future
Progress needs big ideas. Find out here how Germany promotes springboard innovations in science and technology.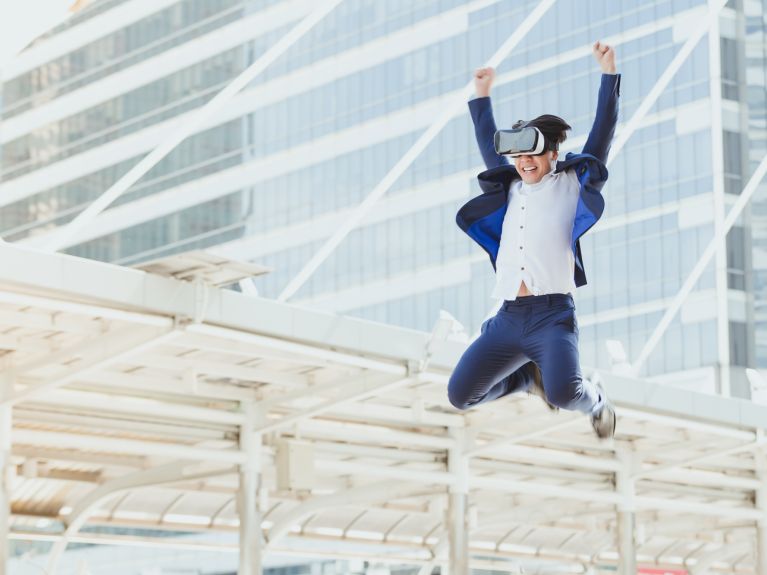 Discman, MP3, streaming or, a good 300 years ago, the steam engine: these innovations changed the world. Ideas like the Internet or the smartphone have almost completely replaced old technologies. Experts refer to such inventions as springboard innovations, and sometimes as "disruptive" innovations.
Germany promotes springboard innovations
A special feature: springboard innovations offer a strong cost and benefit advantage and therefore quickly replace previous technologies. The high-tech strategy for Germany adopted by the federal government in 2018 specifically promotes such groundbreaking innovations. One measure: the foundation in 2019 in Leipzig of the Springboard Innovation Promotion Agency (SprinD GmbH) for high-tech ideas "Made in Germany".
Over the next ten years SprinD will receive up to one billion euros to promote innovation. The software entrepreneur and founding director of SprinD, Rafael Laguna de la Vera, is responsible for implementation. "We want to help ensure that not only disruptive ideas arise and are implemented in Germany, but also that their economic benefits remain here", he says. "The last time we really succeeded in this was with cars. The really big new things, even if they were sometimes invented here, developed their value elsewhere. "
Wanted: good ideas, perseverance, bite
To find such ideas, SprinD invites tenders for competitions; the current one is on artificial intelligence, energy storage and organs from the laboratory. According to Laguna, the days aren't long enough to examine all the many ideas. But what he is looking for is clear: "We are looking for the bright minds at universities and research institutions, in industry and medium-sized companies, who have not only great ideas, but also the bite to make great products and a successful company."