The in-between city
Leipzig: An urban playground with green creative spaces. Discover what makes this city special.
Paul Jeute / 03.03.2020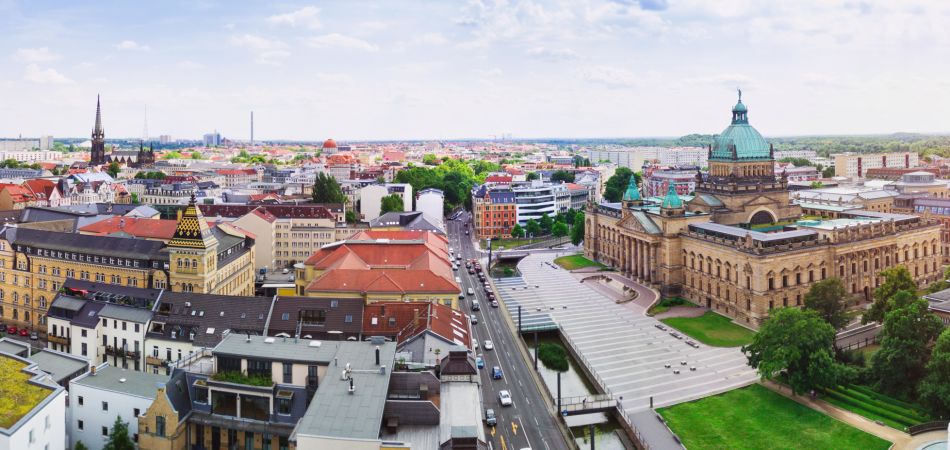 Leipzig exerts a magnetic pull – more and more people, especially the young, are coming to this Saxon city, be it to attend the book fair in the spring, the WGT gothic festival over the Whitsun weekend in May, the audio drama festival at Richard-Wagner-Hain park, or the autumn festivals.
Cool-kid town with many nicknames
Business city, university town and trade fair city, town of literature and music, peaceful revolution city and city of creative spaces – Leipzig has many nicknames, and was most recently named "cool-kid town" by the New York Times. But it could easily have another name tomorrow, for Leipzig is changing – constantly and quickly. Leipzig is still a big city that has visible spaces in-between, spaces that tell stories about the city's permanent state of flux over the past eight decades. And it is this in-between that ensures that Leipzig is probably one of Germany's most interesting cities, as well as the big city that is undergoing the most rapid transformation.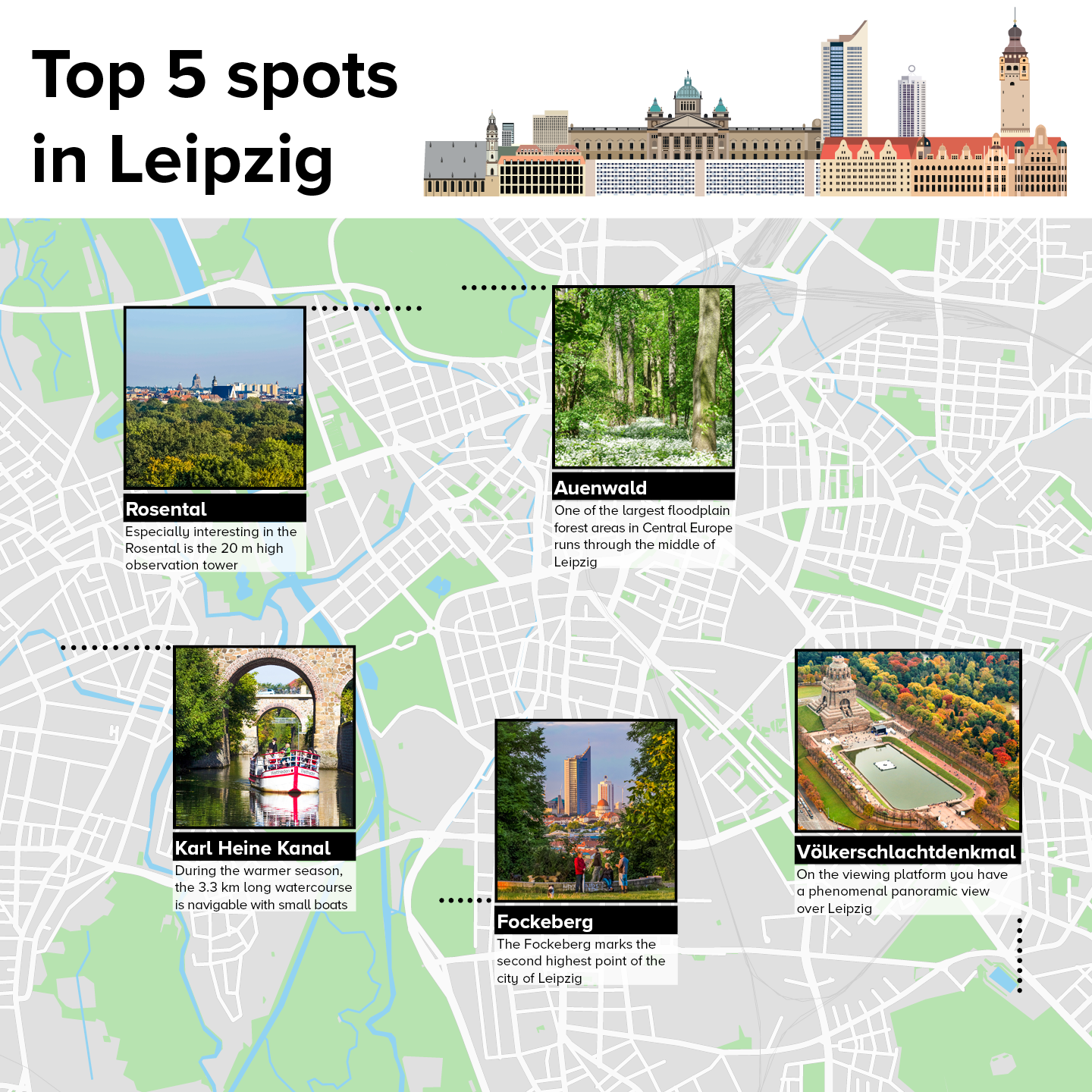 The west of the city is characterised by more than a dozen bridges and numerous former factories. An industrial area dominated by spinning mills and large companies in the nineteenth and twentieth centuries, it is now home to galleries, independent theatres, clubs and numerous pubs. It is surrounded by riverside forests, parks, the White Elster river and canals. Many parts of the city can be explored by water from the new City Harbour – be it with your own canoe or on a guided boat tour.
Space for ideas and projects
The east is probably the trendiest and perhaps most urban part of the city. Until recently, rents were low in the rows of houses here, some of which stood empty for years; here there is space for ideas and projects. These niches and free creative spaces still exist, though for years they have been visibly on the decline. What makes Leipzig so special? The desire to be both somewhere in-between and yet right at the heart of Germany's most multifaceted urban playground.
You would like to receive regular information about Germany? Subscribe here: