A city of culture with its own pace of life
For your post-corona bucket list: Florence on the Elbe, Europe's most beautiful balcony – it's all true. Dresden is a city that you really need to have seen.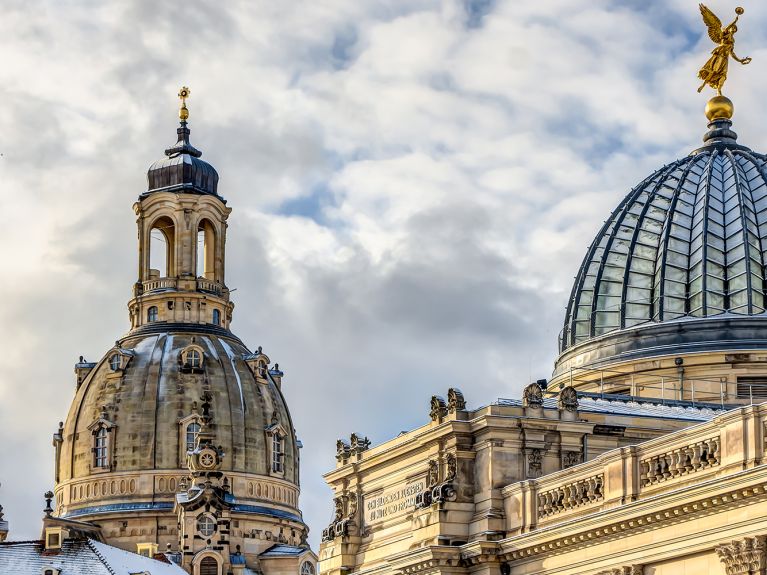 A big city that makes almost no noise. Those who know Dresden well say that the city is a village. And that's actually a compliment: despite its size, and its population of more than half a million, time passes somewhat more slowly in Dresden. Dresden is definitely not a hectic place, as any visitor will immediately experience when enjoying the famous "Canaletto view" – the view of the city centre's magnificent baroque buildings right on the River Elbe, framed by Brühl's Terrace. It is clear here just how much history is still alive in this city.
Zwinger, Semperoper and Frauenkirche
According to legend, it was here on Brühl's Terrace that Augustus the Strong (Frederick Augustus I of Saxony, 1670 –1733), who so lastingly influenced the cityscape, left his mark for posterity: there is an indentation on the balustrade at one point that the king is said to have made using his thumb. Dresden's most famous sights are located close by: the Zwinger Palace with the Picture Gallery, Dresden Castle with its Procession of Princes mural, Europe's largest mosaic, the Semperoper opera house, and the Frauenkirche church.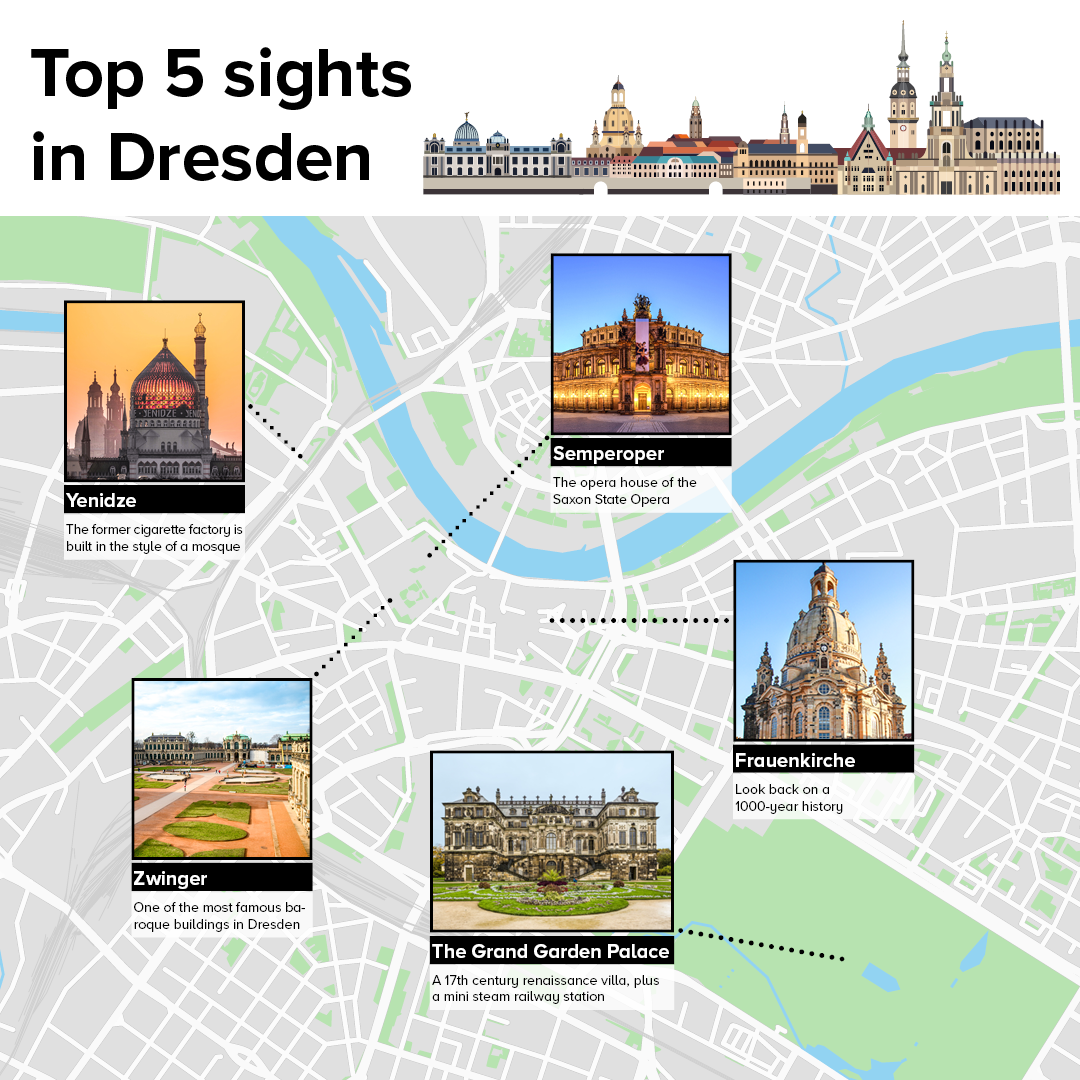 Just across from Brühl's Terrace, the "Film Nights on the Banks of the Elbe" are staged at Neustädter Ufer every summer. Visitors can experience open-air cinema screenings and concerts against the backdrop of Dresden's historic centre. That said, Dresden is well-known year-round for its large number of cinemas, museums, theatres and galleries. One particular highlight is the Kraftwerk Mitte: a former combined heat and power station, it has become one of Saxony's hippest clubs in recent years, and is now an important cultural and creative venue in the city.
For those who prefer something a little more cosy, Advent is the time to visit the Striezelmarkt, Dresden's Christmas market and an important fixture on the city's annual calendar. And you will certainly know why once you have tried some Dresden stollen.
Explore Dresden digitally
The Semperoper, the Frauenkirche, the Royal Palace – Saxony's state capital boasts just one baroque attraction after another. You can admire Dresden's baroque splendour in all its glory by taking a 360° city tour here. If enjoying the sights from the outside is not enough for you, this virtual tour allows you to explore the inside of the world-famous Zwinger. Click here to gain insights into the Mathematisch Physikalischer Salon, the Türckische Cammer of the Royal Palace or the Albertinum's sculpture collection.
If you want to learn more about the history of Dresden, you can do so thanks to UrbanHistory4D, a collaborative project between Technische Universität Dresden and the University of Würzburg. Using historical sources, especially photographs, a virtual spatial model allows you to experience how this German city has evolved over time.