Beneath the cathedral spires
For your post-corona bucket list: Carnival, museums, Kölsch and an upbeat atmosphere – Cologne is a cheerful city on the River Rhine with a Roman past.
Florian Görner / 11.01.2021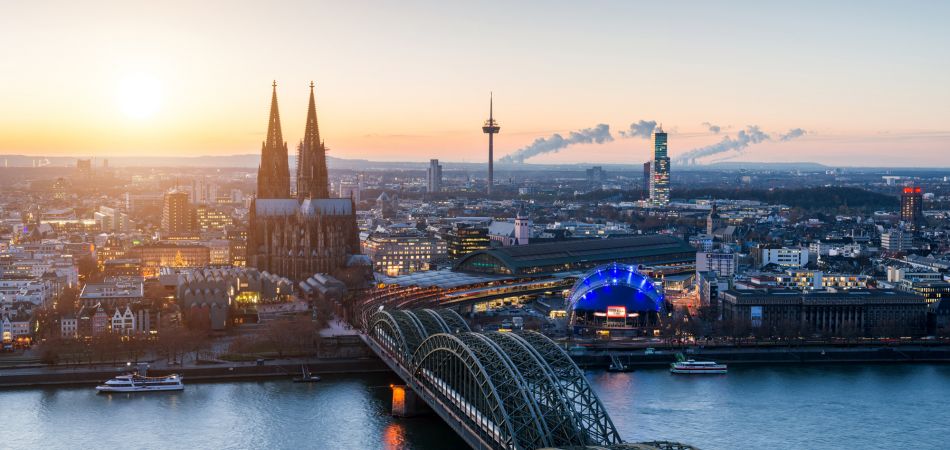 Anyone arriving in Cologne by train need take only one step out of the main station to find themselves immediately at the heart of the city: right in front of Cologne Cathedral. The people of Cologne sing about their beloved cathedral spires in countless songs. A symbol of home for some, one of Germany's most-visited sights for others: the foundation stone for the Gothic cathedral was already laid in 1248, though the building was only completed nearly 630 years later – some things just take that little bit longer in Cologne.
Perhaps this is down to the "Kölsch way of doing things": as the people of Cologne like to say frequently, "things always work out in the end". "Kölsch" is a word with many meanings: it refers to the local dialect, a way of life, and the city's beer. Some malicious rumours have it that this isn't even proper beer – but those who make such uncharitable claims are probably simply from Düsseldorf. Cologne and the other big city on the Rhine like to engage in an affectionate rivalry.
---

Explore Cologne digitally
You can begin your digital tour of discovery in Cologne by taking a virtual trip back in time to the year 1904. Jump on the historic number 14 tram and travel along the city's Rhine riverbank. Experience the highlights of this journey online by clicking here.
If you'd prefer to learn more about the history of Cologne during and after the Nazi era, why not opt for a digital tour, led by the director of Cologne City Museum Dr Mario Kamp and curator Yvonne Katzy, of the new special exhibition Cologne 1945. Daily Life in Ruins. After twelve years of Nazi terror and nearly six years of war, Cologne resembled a ghost town. The two experts take you back to this period in a multipart video series.
 
---
Cologne beer and no-nonsense waiters
Anyone wishing to acquire a taste for Cologne's local beer should visit a brewhouse like the FRÜH at the cathedral. It's not only the interior that is traditional, loud and rustic – the Köbesse (waiters) are also famous for their no-nonsense manner.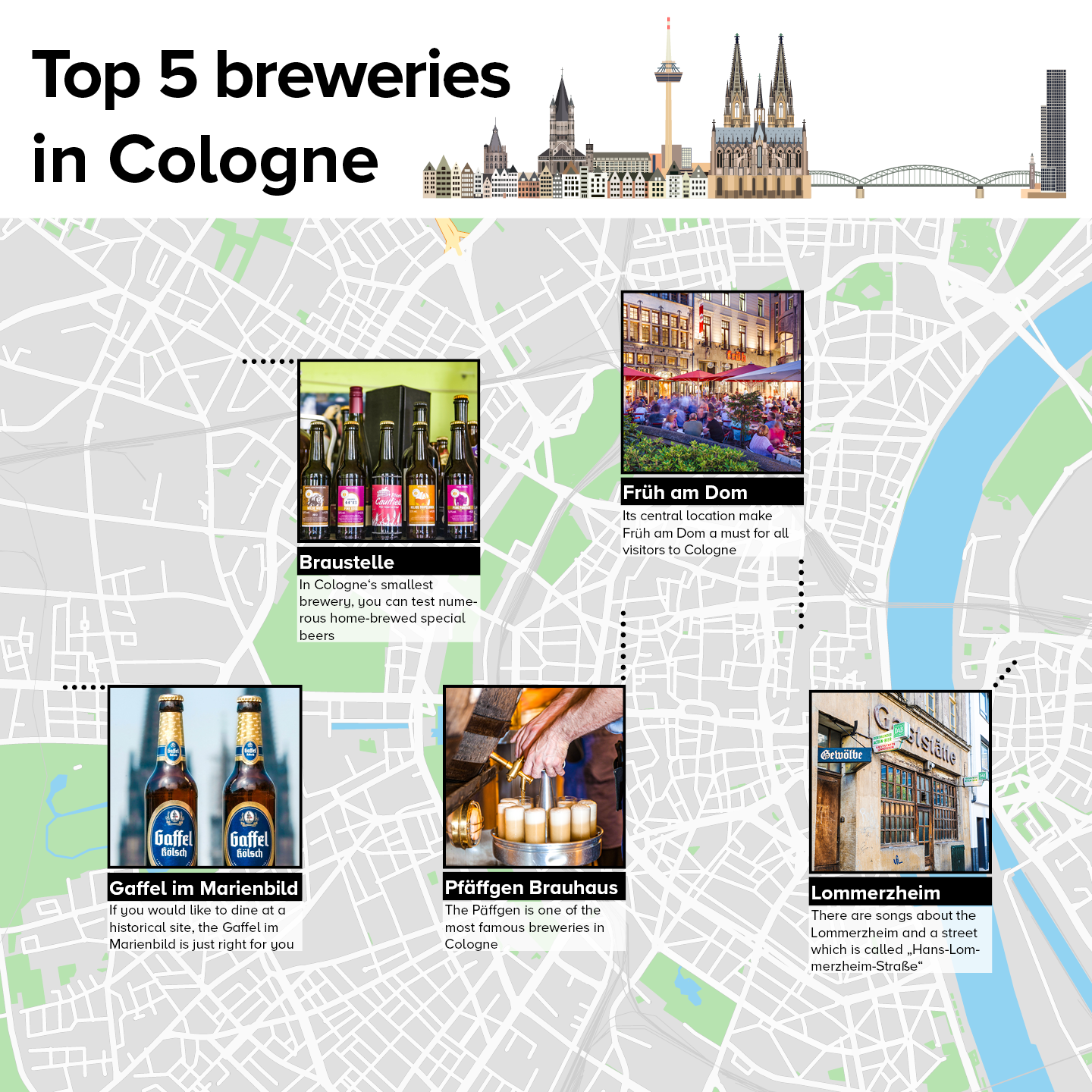 Two of Cologne's many renowned museums can be found directly next to the cathedral: the Museum Ludwig, known around the world for its collection of 20th and 21st century art, and the Romano-Germanic Museum, which takes visitors 2,000 years back in time to when the city, then known as Colonia Claudia Ara Agrippinensium, was founded.
Cologne's historic centre on the Rhine
The Rhine is nearly as important to Cologne as its cathedral. Locals like to stroll along the banks of the Rhine, sit in cafés and gaze at their river. The famous Great St. Martin Church and the historic city hall are also just a few steps away.
So what haven't we covered? Quite a lot, actually. But one thing we cannot leave out is Cologne carnival. With its Shrove Monday parade, pub carnival and street carnival, the so-called "fifth season" turns the whole city upside down for six days every year.
You would like to receive regular information about Germany? Subscribe here: