My favourite place is a castle
The expat Asyraf Syamsul lives in the city of Cologne. But what he likes best is the environment. Learn here about what fascinates him there.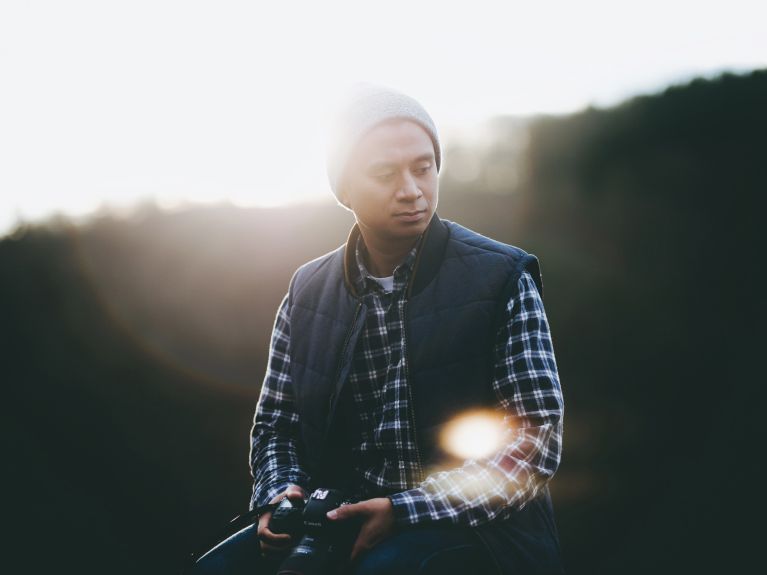 Asyraf Syamsul, born in 1992, comes from Makassar, the capital of the Indonesian province of South Sulawesi. He went to Cologne in 2012 to study – and soon quite literally got a picture of his host country: since 2014 he has been a member of the outdoor photo community German Roamers.
Asyraf, why did you come to Germany to study?
A cousin who works in Berlin told me a lot of good things about Germany. She really motivated me to come here. I've been here now for eight years. I live in a three-person flat share in Cologne-Ehrenfeld and study business administration at the Bonn University of Applied Sciences. I have two years left; then I want to look around for a job.
How did you find your second main occupation, photography?
Photography has been my hobby for a long time. In 2014 I met Johannes Höhn on an Instameet, who later founded the "Roamers". He also lives in Cologne. We went to the Eifel National Park with a few other people almost every weekend to take pictures. It was quite nearby.
What do you like about the national park? Do you have a favourite motif?
The nature, the landscape, the seasons. This is something different from architecture or portrait photography. My favourite place is Eltz Castle. It's not in the national park, but that's where it all started for me.
Did you take photos in your home country too?
Yes, we also have a lot of nature and beautiful landscapes. But we don't have that many castles – rather waterfalls [laughs].
Do you now take photos professionally?
Not full time, but I can make a living from it. I do a lot on Instagram, for agencies and companies, and our first book has already been published.