Martinis or apple wine?
For your post-corona bucket list: Frankfurt am Main is not just about the money. Find out why it's worth making a trip to this banking hub.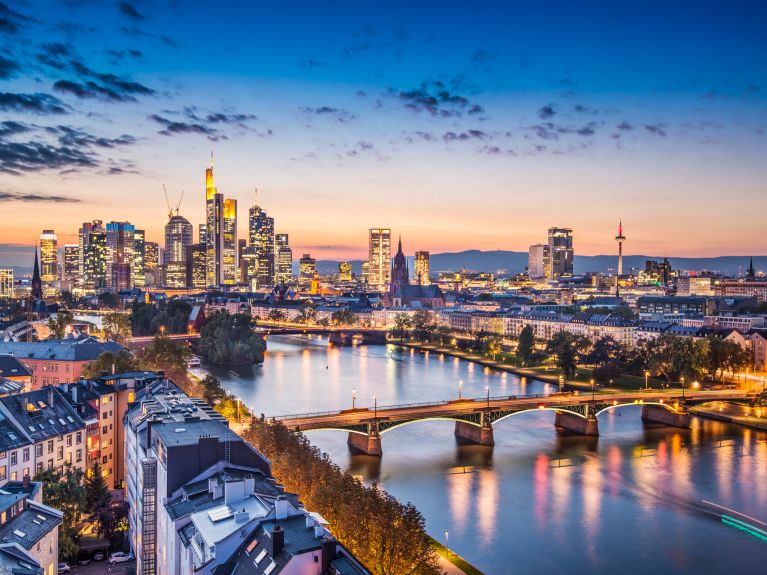 A little of New York's flair is also evident in Germany's banking capital. Viewed from the River Main, Frankfurt's skyline with its many skyscrapers is by no means inferior to that of other metropolises around the world. There is one important difference, however: "Mainhattan" is not a megacity. Frankfurt has only around 700,000 inhabitants, yet it is Germany's leading financial hub, as well as home to the European Central Bank. Modern and traditional at once, the city combines an international orientation with authentic Hessian regional culture.
Sachsenhausen, the banks of the River Main, the banking district
If you have only ever used Frankfurt as a stopover when travelling by train or air, spend a little more time here when you are next passing through. Especially during the summer months, the city reveals just how much greenery is hidden behind the banking towers – along the banks of the River Main, for example. Visitors can enjoy not only nature and a fantastic view of the city's skyline, but also 15 different museums devoted to everything from architecture and film to fine art and Jewish history. Providing an overview of 700 years of European art history, the Städel Museum is particularly well-known and popular among art aficionados.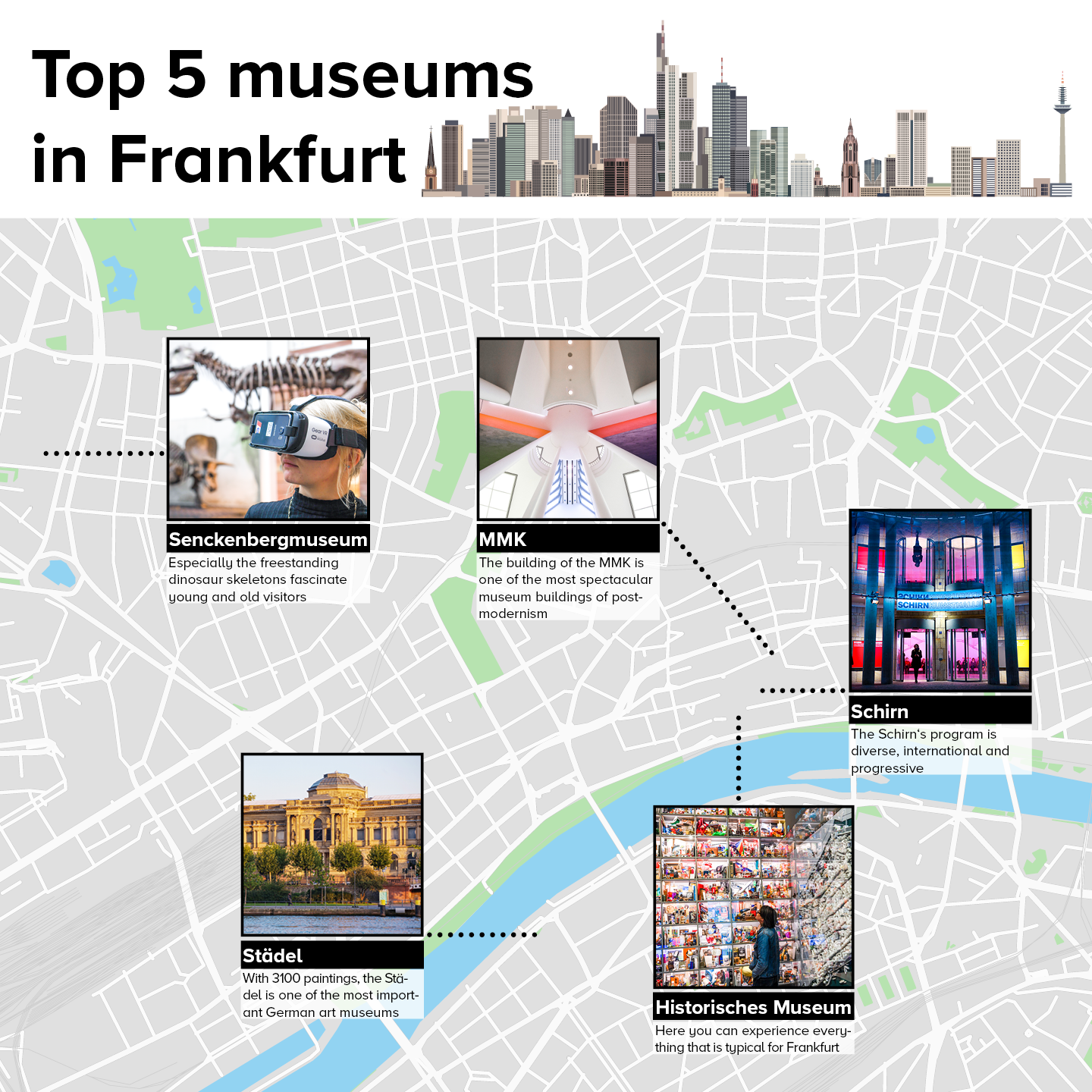 Explore Frankfurt digitally
The Städel Museum in Frankfurt am Main already offered outstanding digital services even before corona. Among other things, the museum has a highly recommendable podcast in its repertoire. Available in German and English, "Finding van Gogh" tells the moving story of the legendary "Portrait of Dr Gachet" – and has been nominated for the German Podcast Award. Anyone wishing to expand their knowledge of art even further can take advantage of the free art course on modernity in English or German. Comprising five modules, the course can be attended at flexible times and features a diverse programme of films, texts and fun learning formats.
But perhaps you do not aspire to be an art expert, and would prefer instead to simply stroll through Frankfurt's new historic centre? Thanks to this series of videos, you can now do so from the comfort of your own home. The successful mix of reconstructed and new buildings in the heart of the city recalls Frankfurt's turbulent history as a European metropolis.
In stark contrast to the cosmopolitan and intellectual Frankfurt, "Fraa Rauscher" is a historical figure shrouded in myth who reputedly was extremely fond of the city's traditional apple wine. She is represented at all kinds of occasions and local festivals – even a monument was erected to her: a fountain in Klappergasse in the pub district of Alt-Sachsenhausen. But watch out! The statue of the old woman takes every opportunity to spit water at inattentive passers-by, much to the delight of those watching.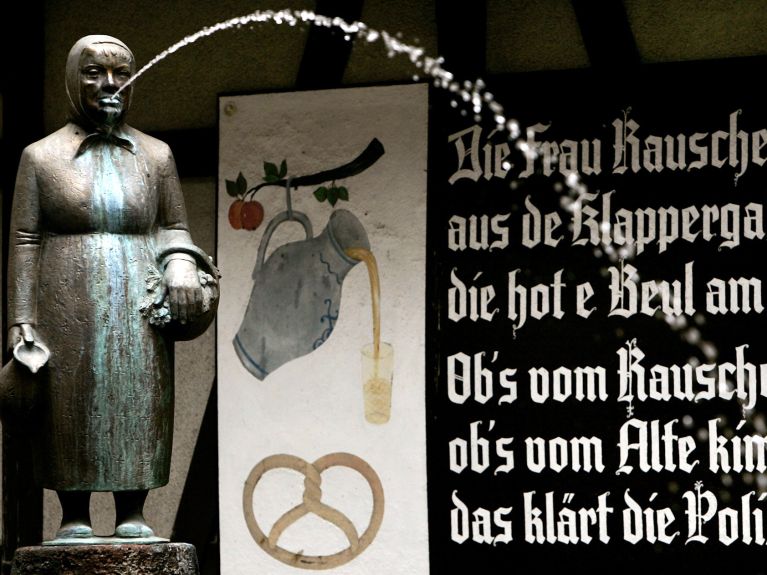 If you fancy another change in perspective while in Frankfurt, why not take the lift in the Main Tower on Neue Mainzer Strasse right to the top and visit the viewing platform at an altitude of 198 metres. On a clear day you can see all the way across the Rhine-Main region to the neighbouring low mountain ranges of Taunus, Odenwald and Spessart. And to round off your day with a glass of fresh apple wine, we recommend making a trip to Sachsenhausen or getting back to nature out at the old US airbase in the Bonames district to the north of the city.
You would like to receive regular information about Germany? Subscribe here: