Studying innovation
Gunda Achterhold / 08.03.2019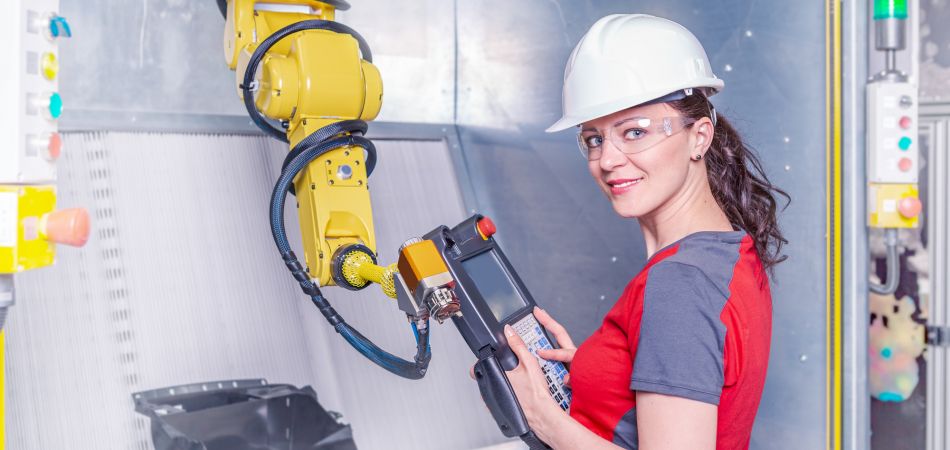 Munich School of Robotics and Machine Intelligence (MSRM) at the TU Munich
How can robotics and artificial intelligence best be used?  The development of innovative and sustainable technologies is the objective of the Munich School of Robotics and Machine Intelligence which was founded in 2018. New solutions are being tested at this research centre at the Technical University of Munich (TUM).
Digital Health Center at the Hasso Plattner Institute in Potsdam
Increasing digitalization in medicine is fundamentally changing the health system. The interdisciplinary, English-language master's programme in Digital Health at the Hasso Plattner Institute is designed for people studying information technology and medicine, who want to become experts at the interface of IT, computation and medicine.
Bionics laboratory at Karlsruhe University of Applied Sciences
This is where you learn from nature: research in bionics investigates biological structures in order to optimize technical solutions. The bionics laboratory at Karlsruhe University of Applied Sciences was founded in 2010 and gathers practical experience, for instance in the development of micro-robots for medical technology or animal robots. The university is working together with the Karlsruhe Institute of Technology (KIT) on research into swarms and their behaviour.
Digital Ethics Institute (IDE) at Stuttgart Media University
Data theft, cyber bullying or monitoring for protection in the digitalized world: your studies at Stuttgart Media University will focus on ethical issues that are becoming increasingly important. The  Digital Ethics Institute was founded in 2013 and sees itself as a dialogue forum. It integrates students in scientific discourse, for instance in think tanks.
You would like to receive regular information about Germany? Subscribe here: