Surfing in Germany – six facts
Discover here whether men or women spend more time on the Internet, and how many people in Germany actually use WhatsApp.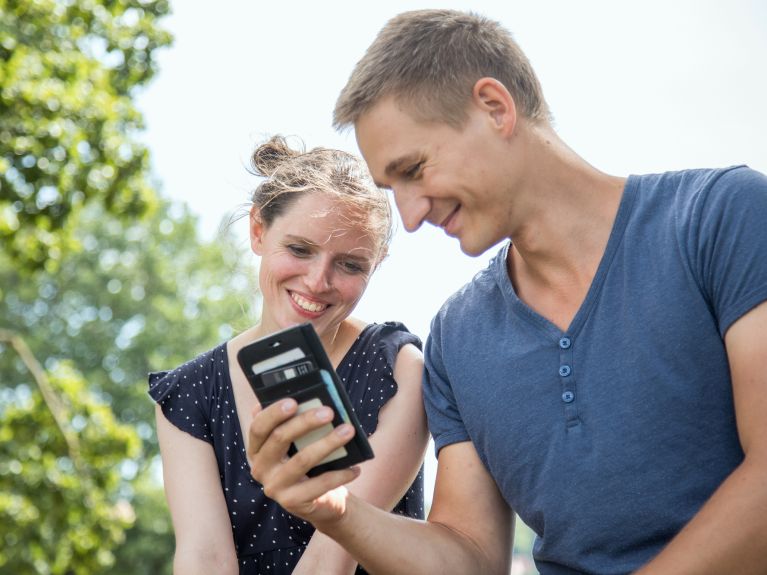 Why have the video stores disappeared? Why don't people buy maps anymore? And how does my new colleague know who I went to school with? The Internet is the answer to all these questions. These six facts about surfing behaviour in Germany will surprise you.
62.4 million
people in Germany over 14 years of age use the Internet. That's 89.8 per cent of the population. So don't be surprised when you hear that the number of Internet users in Germany is only rising slowly. The majority of us have long since been online.
165 minutes
are spent on average every day by each Internet user in Germany. World events and weather checks, writing personal messages or buying rail tickets: most people can't imagine being without the Internet.
66 per cent
of all users access the Internet via their smartphones. Mobility is key, so it's not surprising that notebooks rank second on the popularity scale at 57 per cent. Desktop computers come in third at 44 per cent. Tablets are less widespread and total 38 per cent of users.
40 million
people in Germany communicate via WhatsApp making it by far the most popular social media app. Facebook has 21 million users in Germany.
40 per cent
more time is spent on the Internet by men: on average they are online 175 minutes per day, while women spend around 125 minutes online.
21.3 MB/s
is the average speed with which mobile phone users download data when out and about. This is scheduled to change by 2020: the federal government's network expansion programme  is aiming to transform Germany into a digital paradise by establishing 5G as the standard. This would theoretically make speeds of 10 GB/s possible.
Icons made by Freepik from www.flaticon.com are licensed by CC 3.0 BY