Surfing safely in the digital world
How free are users in the Internet, and what changes will the new EU data protection rules bring? State Secretary Dorothee Bär talks about transparency and control.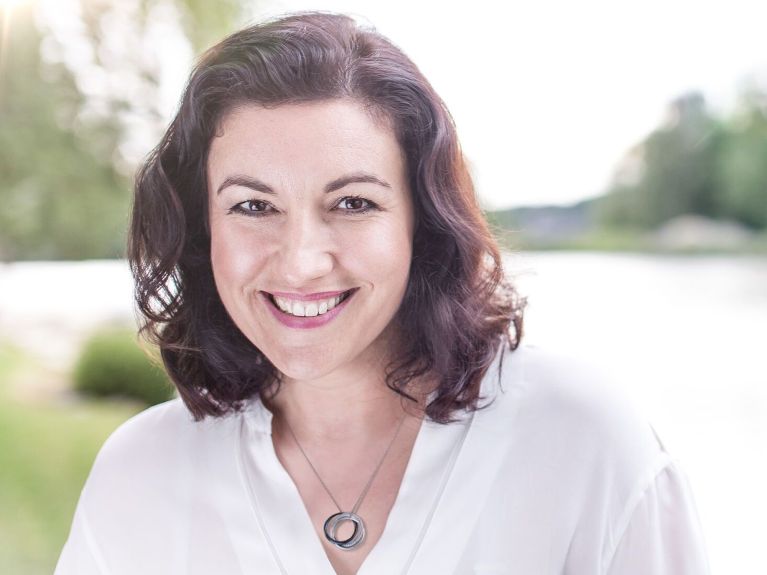 The European Union's new data protection regulations came into effect on 25 May 2018: the General Data Protection Regulation (GDPR). It sharpens the guidelines on how businesses and authorities are allowed to use personal data. For a long time it was considered exemplary, but is now being criticized from many directions. Parliamentary State Secretary Dorothee Bär (CSU), Minister of State for Digitalization, talks in an interview about the significance of data protection and the challenges of preventing abuse without impeding innovation.
State Secretary Bär, data protection is a complex topic. We all want to protect our personal information, but we also benefit by passing it on. Is there a way out of this dilemma?
Yes. Transparency. If I can understand who is using my data, when and to what purpose, and I can prevent its use if necessary, then I can maintain an overview. The right to have data erased also plays an important role.
How important is the new  EU General Data Protection Regulation in this context?
The General Data Protection Regulation plays a crucial role here. All of the above-mentioned aspects are defined there.
What effects will this law have on the German economy? Many businesses, especially medium-sized companies, feel overburdened. Are they right? 
Well, the law didn't just appear overnight. German companies are envied by their European neighbours because we already completed the legislation in 2017 and created legal certainty early on. But I do understand that companies have a lot more things to do apart from taking care of data security. That's why it's a good thing that the responsible Ministry of the Interior is continuing its information activities.
Do you think that the regulation will need to be adapted? And what leeway, if any, will Germany have here?
For a start we are introducing the GDPR and gathering experience. Digitalization means not only testing technological innovations; it also mean that we are entering unknown territory. That's why we are scheduling a thorough evaluation for 2020. Then Germany will be able to put its weight into the balance.
At the moment you are being quoted everywhere for saying that Germany has data protection regulations like in the 18th century. What do you mean exactly? 
In the 18th century Germany hadn't yet become a national state, it was a patchwork of small and larger realms. And unfortunately, in the past the data privacy agencies in the various federal states have often acted very differently. What was possible in one federal state, was viewed critically in the neighbouring state. That's lethal as far as innovation is concerned.
How is Germany positioned generally as far as digitalization is concerned? What's going well, and where is there a need to catch up?
I'm afraid we've missed the boat in the consumer sector, and I can't see any German androids on the horizon. But in the area of industrial digitalization and mobility we are still positioned well. We need to act on that now and improve. And with predictive maintenance in the industrial sector, data security is not a major issue.
What does data protection mean for you personally? You yourself are an enthusiastic user of social networks such as Instagram.
As a politician I'm a public figure. Sometimes different rules apply, and that was clear to me from the outset. So I act appropriately in the social networks. But, to give you an example, I wouldn't post any photos where my children are recognizable. That's a clear dividing line for me.
Dorothee Bär on Twitter, Facebook and Instagram.
Interview: Klaus Lüber