Kassel: Experiencing cultural history
Germany will once again be home to a European Capital of Culture in 2025. We present the candidate cities. This time: the Documenta city of Kassel.
Germany. Cities accorded this status can hope to attract more visitors, increase their profile and generate a sense of new beginnings among their residents: Germany is once again entitled to name a European Capital of Culture, this time for 2025. Although the decision will not be taken until 2020, a number of cities have already put themselves forward. We asked their mayors where in their cities it is particularly evident that they have what it takes to be a Capital of Culture.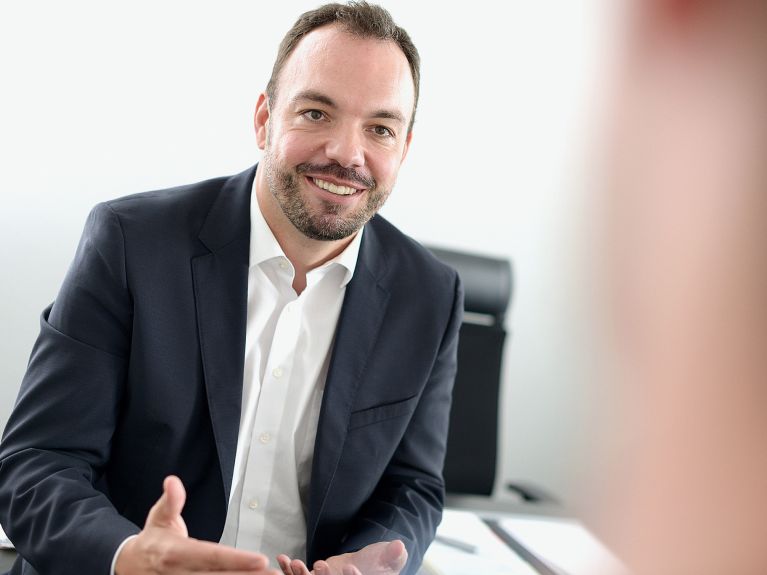 Christian Geselle, mayor of Kassel: 
"In my view, Kassel's European heart beats right in the centre of the city – on and around Friedrichsplatz, which is one of the largest inner-city squares in Germany. It links the centre and an expansive swathe of parkland – the Karlsaue and the UNESCO heritage site that is Bergpark Wilhelmshöhe. 
Just now I especially enjoy spending time there, as Kassel is staging the Documenta 14 exhibition until 17 September. Kassel's heart beats with particular vitality around the 'Parthenon of Books' by the Argentinian artist Marta Minujin. People of many different backgrounds come together on Friedrichsplatz.
In many respects, this place and the Fridericianum, which was completed in 1779, symbolise the  European flow of intellectual ideas in the Enlightenment – and continue to do so to the present day. The Fridericianum was one of the first public museums on the European continent, and incidentally was built under the directorship of the architect Simon Louis du Ry, a descendant of Huguenot refugees. During the time of the Kingdom of Westphalia, the Fridericianum served for a number of years as the parliament building. This was also where the Brothers Grimm worked on German grammar as librarians. In short, Friedrichsplatz is the central point at which Kassel's European cultural history is concentrated."
Report: Bettina Mittelstraß