All alone with Nefertiti
Classical antiquities in 3D und Monet's water lily pond as a virtual reality experience: what German museums are offering in digital form. Some tips from our editorial team.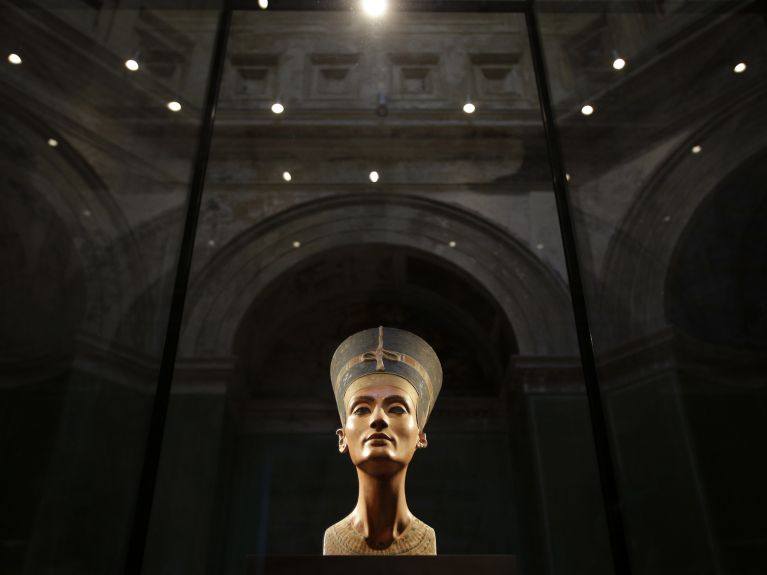 Museums are among the most popular leisure activities for Germans – and attract more than 110 million visitors every year. Here are four of our editorial team's tips.
A virtual tour of Monet's water lily pond
What could be better in these testing times than to escape briefly from everyday life to Monet's water lily pond? The Museum Barberini in Potsdam is offering a virtual tour of Monet's garden in Giverny, as well as discussions with impressionism experts – and more besides.
"Finding van Gogh" podcast
The Städel Museum in Frankfurt am Main already had an excellent range of digital offerings even before the corona crisis, and has now combined its online services with a message: #staydelathome. Among other things, the museum has a highly recommendable podcast in its repertoire. In German and English, "Finding van Gogh" tells the exciting story of the legendary "Portrait of Dr Gachet" – and has been nominated for the German Podcast Award.
Pergamon Altar in 3D
Germany's classic museums are also still well worth a visit – for example to see the Pergamon Altar or Nefertiti's bust on Museum Island in Berlin. Especially as they are now available to view online without the crowds. The Collection of Classical Antiquities of the Staatliche Museen zu Berlin and the Fraunhofer Institute for Computer Graphics have created a 3D model of the Pergamon Altar, and you can admire Nefertiti while taking a tour of the Neues Museum.
You would like to receive regular information about Germany? Subscribe here: