08.09.2017
The power of words
Protagonist of democracy: Turkish author Elif Şafak opened the Internationale Literature Festival in Berlin.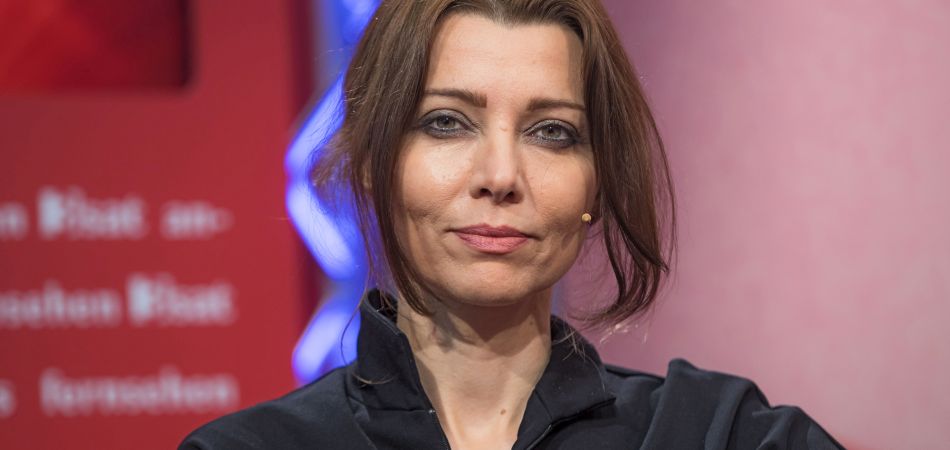 Political discourse is par for the course: It is almost traditional now for the social power of the written word to be discussed at the International Literature Festival Berlin, which this year runs until 16 September. Now in its 17th year the festival, which is funded by, among others, the German Federal Foreign Office, will focus in particular on democracy: How is it faring in times of increasing populism and isolationist trends worldwide?
From 8 to 10 September an international Congress for Freedom and Democracy is also being held: Its themes range from youth unemployment and the orchestration of language to the importance of digital technologies. And it goes without saying that beyond the congress authors from all over the world will be speaking out in favour of the freedom of words. Guests of the Literature Festival include, for example, Salman Rushdie and Arundhati Roy.
There is no such thing as well-meaning dictatorships.
The Turkish author Elif Şafak kicked off the festival with her opening address at Haus der Berliner Festspiele. In it Şafak, who lives in London and Istanbul, also addressed widespread doubts about democracy: "Particularly in countries like Turkey, and in the Middle East, I hear people say: 'Democracy is perhaps Western. Perhaps it doesn't suit our character, our traditions, our history. Perhaps we need a strong leader.'"
Şafak also emphasized, however, that terms such as "illiberal democracies" and "well-meaning democracies" were misleading. "There is no such thing as a well-meaning dictatorship. Nor is there any such thing as an undemocratic nation that is stable." The author made it clear that democracy is in crisis worldwide – and called on people to work together. "If the world changes, the literary world should change as well. For this reason I am inviting myself and my fellow authors to speak out more loudly about what is currently happening in the world."
International Literature Festival Berlin from 6 to 16 September 2017