Entdecke DE: art in the open air
The 'Entdecke DE' series takes you on a tour through Germany, this time to the loveliest places where you can enjoy art in the open air.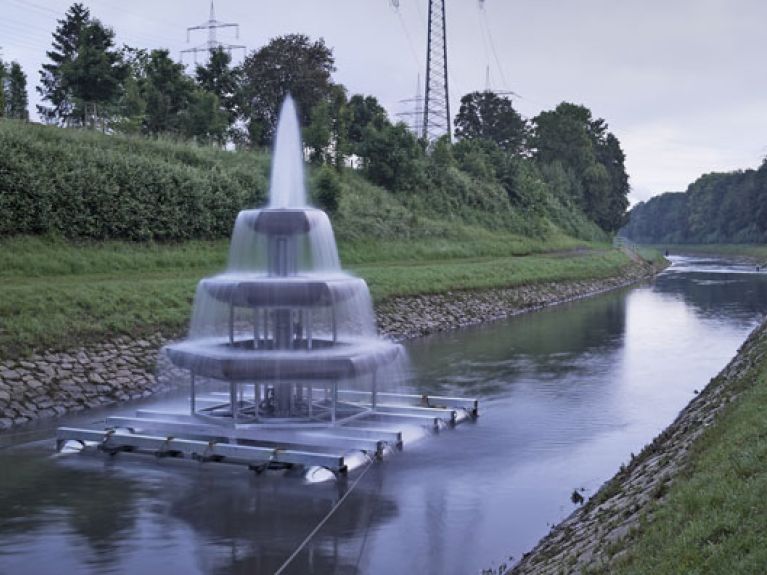 The normal place to find art is in the museum. Really? Wouldn't it be better to enjoy the works out in the open air, away from the enclosed halls and free of all constraints? Many cities and festivals in Germany are setting an example. Here is a selection. 
Museum Insel Hombroich
In Neuss the artists work in places such as a former NATO missile base. Apart from this, the extensive grounds appear absolutely peaceful and invite visitors to relaxing strolls through nature where they intermittently encounter art.
Emscherkunst
The open-air exhibition in the Ruhr transforms the one-time wastewater canal into an experience space. Visitors ride on borrowed bicycles to view the artworks along its banks. The exhibits include works by internationally renowned artists such as Tobias Rehberger and Ai Weiwei. 
24 Stops
Tobias Rehberger again: the universal artist and professor at the Städelschule art school in Frankfurt combines the architecture park Vitra Campus in Weil am Rhein with the Museum Fondation Beyeler on the other side of the German-Swiss border. The 24 works of art make the five-kilometre-long walk suddenly seem very short indeed.  
UM Festival
Meadows, woods, lakes and old farmhouses form the backdrop to this festival in the Uckermark. Many creative people from Berlin now live in this rural area not far from the capital. Every two years they invite other artists to discover the Uckermark and its inhabitants. 
Pinakothek Sculpture Park
In the area surrounding the New Pinakothek, the Old Pinakothek and the Pinakothek der Moderne in Munich you will find numerous works by international sculptors, for instance Eduardo Chillida or Henry Moore. They enhance the city's image and inspire viewers to discover the museums.