River cycling tours
The Entdecke DE series takes you on a tour through Germany. This time we travel along special riverside cycle paths.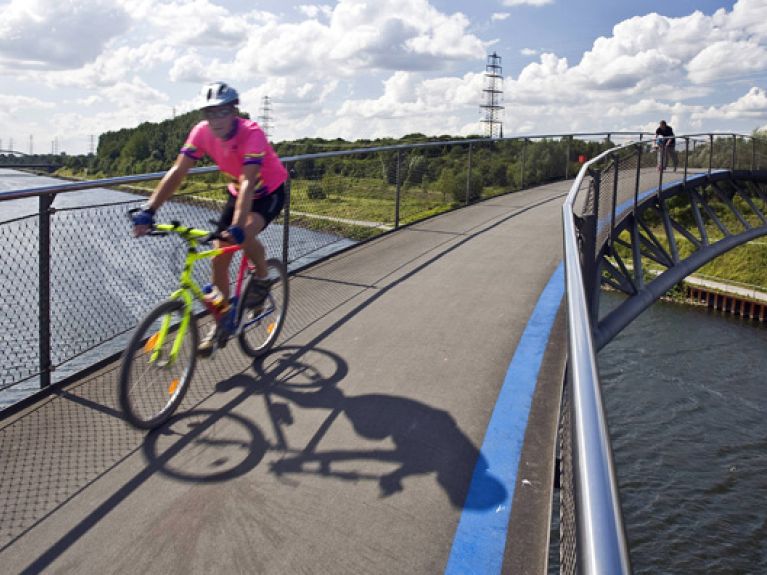 Elbe Cycle Route – the history tour
This is probably one of Germany's most interesting routes in the 27th year of German unity. It runs alongside the river that was part of the frontier between East and West for 40 year. In addition to historic cities like Dresden and cultural sites like the Bauhaus in Dessau, cyclists can also discover ecological treasures. Because the Elbe was a borderland for both the Federal Republic and the GDR, its wetland landscapes remained largely untouched. If you wish, you can extend your tour to the neighbouring country, but in view of the 1,220 kilometres from the river's source in the Sudeten Mountains in the Czech Republic to the North Sea, it is advisable to select one section – or plan to spend a long time in the saddle.
www.elberadweg.de
Altmühl Valley Cycle Route – the family tour
This cycle route traverses Bavaria for 167 kilometres, taking you through blossoming heath land and bizarre rock formations and past Roman buildings, medieval castles, palaces, churches and monasteries. The fact that the symbol of the Altmühl Nature Park is a snail shell should not necessarily be taken to represent the speed of the cyclists and hikers here. It was chosen to draw visitors' attention of the abundance of fossils in the region. Quarries and museums invite them to follow in the footsteps of the dinosaurs – and visit the primeval bird archaeopteryx. The route begins in Gunzenhausen in Middle Franconia and ends in Kelheim, near the spot where the Altmühl enters the Danube.
www.naturpark-altmuehltal.de/altmuehltal-radweg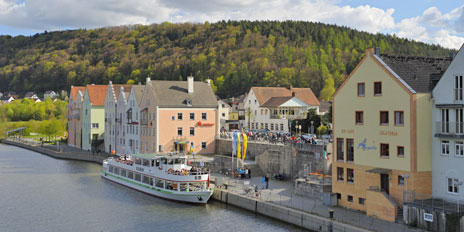 Ruhr Valley Cycle Route – the new tour
The Ruhr Valley Cycle Route is still relatively young, having only opened in 2006. That probably also has something to do with the fact that the Ruhr District was long mainly associated with industry and pollution. People did not tend to look for leisure and recreation there. Anyone who cycles the entire distance of 230 kilometres from the source of the Ruhr in Sauerland to where it flows into the Rhine in Duisburg-Ruhrort will have to abandon many clichés on the way. The route offers lots of greenery, beautiful old town centres like the one in Hattingen – and, of course, the opportunity to experience industrial culture, for example, at the Oberhausen Gasometer or the Zollverein Coal Mine Industrial Complex in Essen.