The most beautiful viewing points
The 'Entdecke DE' series takes you on a tour through Germany, this time to the most beautiful viewing points.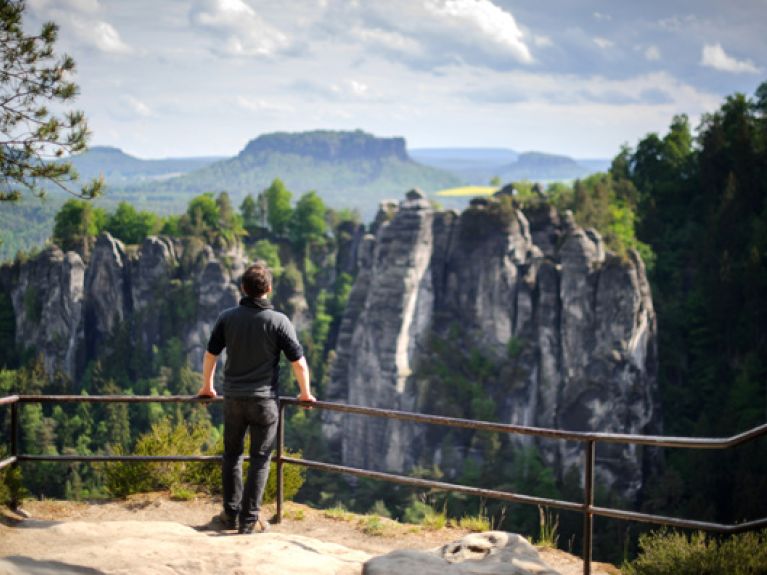 Zugspitze: Germany's highest mountain (2962 m) to the south-west of Garmisch-Partenkirchen offers a breathtaking view. On a good day you have an up to 250-kilometre panorama of Germany. The platform is easily accessible by cable car.
Cloef: the 180-metre-high viewing platform near Mettlach offers a picturesque panorama of the Saar Loop. The Cloef can be reached on foot or by car.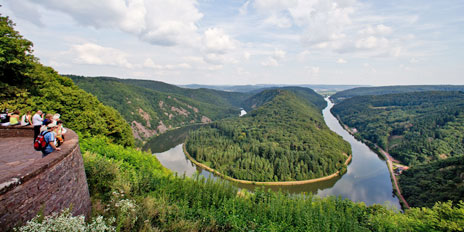 Main Tower: the tall tower of in Frankfurt offers the only public observation deck in the major city on the Main, with an impressive 200-metre-high view of the skyline and, on good days, the Taunus, the Rheingau and the Odenwald.  
Lilienstein: the distinctive table mountain in Saxon Switzerland rises 450 metres above the Elbe landscape and lies 15 kilometres east of Pirna. There is a particularly impressive view of the River Elbe which flows round the Lilienstein in the shape of an omega. But to reach the view you have to climb on foot.
Königsstuhl: the Königsstuhl is the most striking chalk cliff on the Baltic island of Rügen and offers a wonderful view of the white rocky coastline from 120-metres high. The viewing point can be reached by car, train, bus or on foot.