Bio instead of plastic
Ski helmets and even a Porsche contain renewable raw materials. How the German economy is becoming a bioeconomy.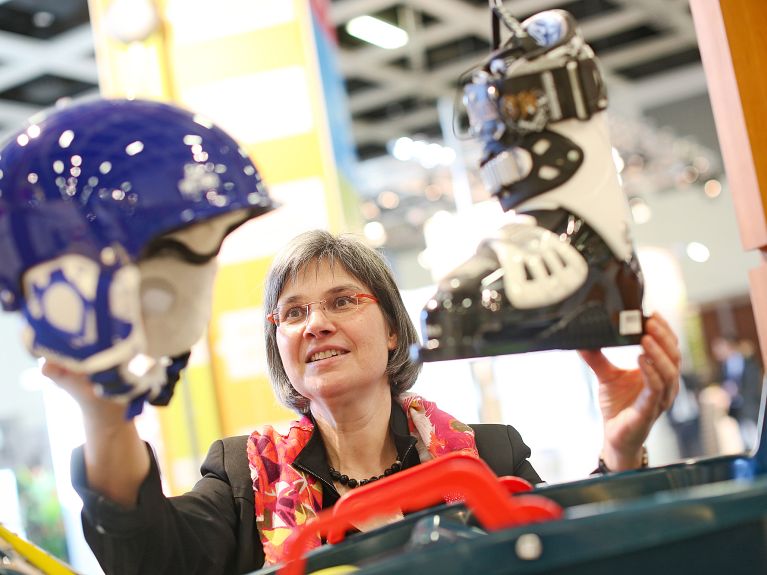 GermanyDeutsch. The news sounded fantastic: in 2011 the German automobile supplier Continental announced that dandelions could replace rubber in tyre production. So far, natural rubber is gained by tapping the milk from rubber trees in Southeast Asia or from petrochemical processes.
Can the project work?
The vision is taking on a concrete shape: in Anklam in Mecklenburg Western Pomerania, Continental is building a research and experimental laboratory for dandelion rubber. Starting in autumn 2018 the cultivation and processing of Russian dandelions will be investigated there. Boris Mergell, head of research and development in car tyres at Continental, sees two main advantages: The plants for our rubber also thrive in temperate regions. "This means that monocultures and slash-and-burn methods can be avoided in the tropics, and the transport routes to our tyre factories will be reduced." If the project succeeds, it would be a further great step towards a bioeconomy.
What is bioeconomy?
The concept of bioeconomy implies that fossil fuels are replaced by renewable raw materials. In 2010 the Federal Government made Germany one of the first countries to develop a National Research Strategy BioEconomy 2030, thus setting the course for change in industry and society. Meanwhile, Germany now has diesel made from rapeseed oil, shampoo bottles made from wheat, insulation materials made from hemp and skiing equipment made from renewable raw materials. The Green Week Berlin 2018 is focussing on this trend in a special exhibition that shows what a ball point pen and the bodywork of a Porsche have in common: both are made from bio-based resources.