Germany goes organic
Organic foodstuffs are in great demand. Even discounters are responding to the trend. What do organic farmers do differently? Here's what.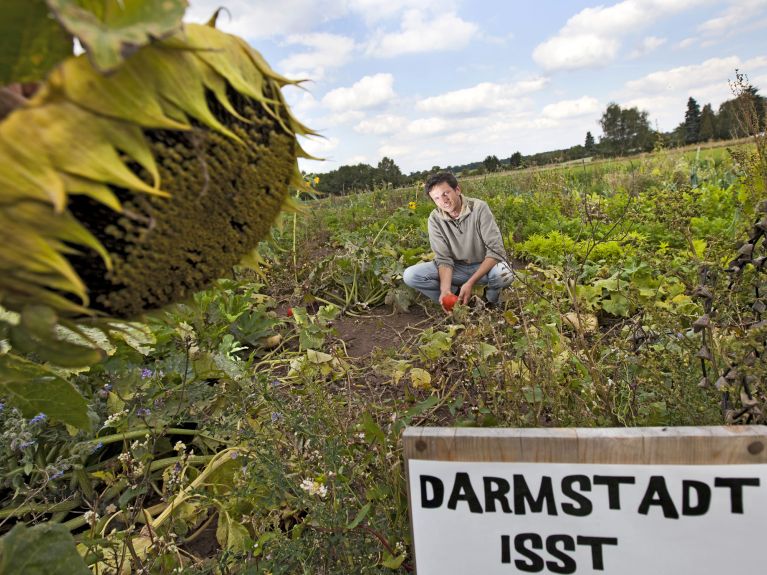 Germany. This is a paradise for city dwellers: Calves slumbering in straw, while the mother cows grind fragrant grass. Flocks of clucking chickens and geese pick their way across the field. Fresh milk, eggs, and crusty bread are on sale in the farm shop. A picture-book organic farm. The "Organic Farming – Looking Forwards" strategy, which the Federal government presented in spring 2017, is aiming for 20 per cent organic farming – the figure currently stands at a mere 7.5 percent. For this reason, farmers are to receive support to switch to organic forms of production.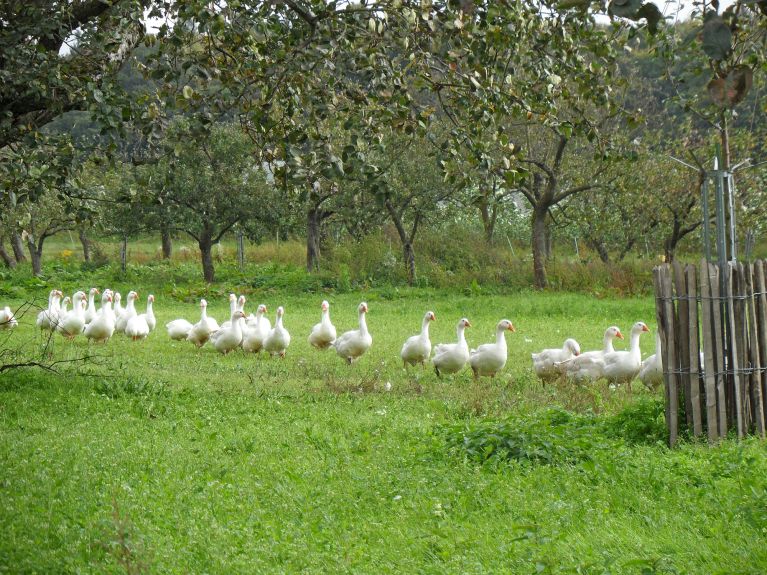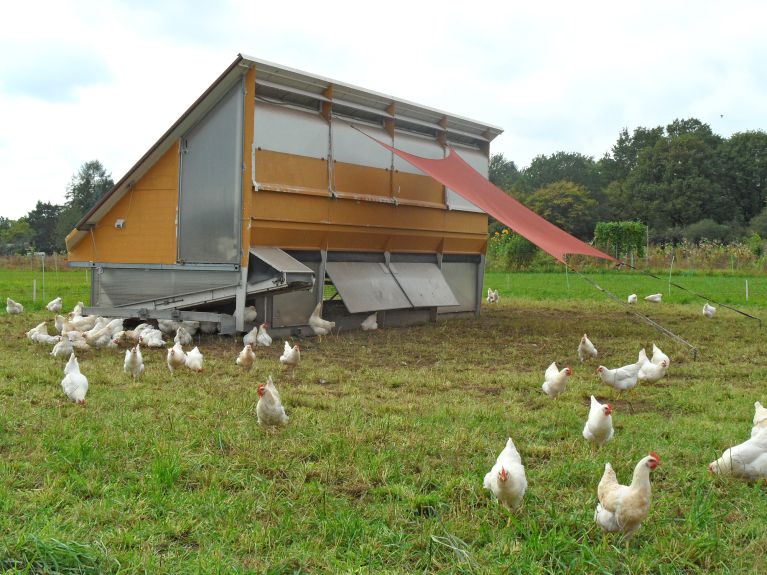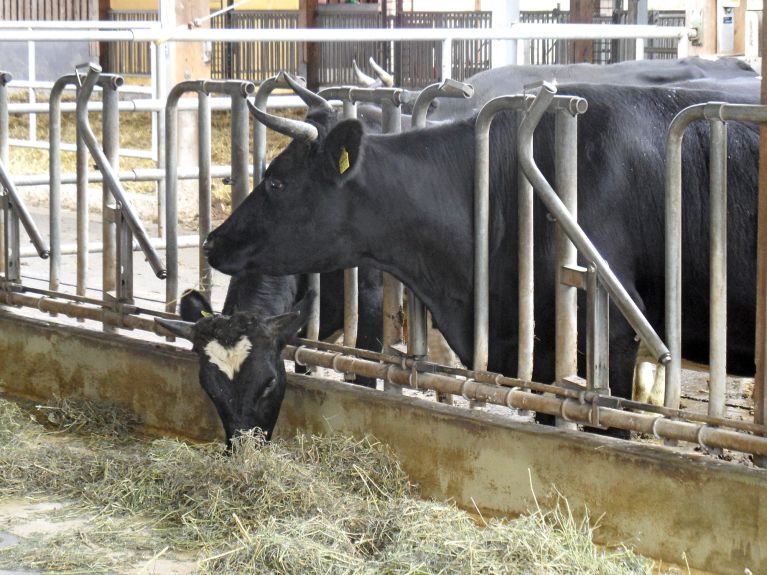 This is how organic farming works
Hofgut Oberfeld in Darmstadt is one of 27,132 organic farms in Germany. There are several things about it that make it special: It is owned by a civic foundation. The farming couple Thomas and Kathrin Goebel have put animal husbandry models into practice here that go beyond the organic guidelines. In 2016 Hofgut Oberfeld was awarded the Federal Organic Farming Prize.
Is organic farming better for animals, humans, and the environment? There are certainly a lot of positive things about it: It forgoes pesticides and chemical fertilizers, and as such does not pollute the groundwater, it does a lot for species protection and keeps the soil fertile – and it also impacts positively on climate protection. Conventional farming, on the other hand, consumes a lot of fossil energy. Indeed, it takes more than a litre of crude oil to produce a kilogram of nitrogen for artificial fertilizers. "Reliable returns in conventional farming come at a high price," Goebel points out. "In 50 years, where is the energy for it going to come from?" Organic farming, on the other hand, uses solar energy for natural fertilizing with nitrogen-fixing plants.
The farmer illustrates the advantages of organic farming by means of the arable and livestock farming cycle: The rotation of grain and green fodder improves the quality of the soil. Neither insecticides nor chemical fertilizers are used. Through their roots, crops such as clover and lucerne absorb nitrogen in the soil, and at the same time provide fodder for the dairy cattle. Their dung in the fields is biological fertilizer and attracts any number of microbes. This cycle ensures the fertility of the soil, and biodiversity, and plays a role in the high quality of the produce.
Quick facts
9
percent
of agricultural operations in Germany are organic farms.
7.5
percent
of the total land area used for farming is used for organic farming.
20
percent organic farming
is the target the Federal government's Strategy for the Future – Organic Farming has set.
9.9
percent
more sales of organic foods were recorded by retailers in 2016.
41
percent of Germans
buy organic food as often as it is possible for them to do so.
10
percent
of the eggs produced in Germany come from hens on organic farms.
5
percent
of all livestock in 2016 was bred in line with ecological guidelines.
Animal welfare
The well-being of dairy cattle, laying hens, and chickens is clearly the focus of Kathrin Goebel's attention. Cows keep their horns, calves are not separated from their mothers, and with regard to poultry, male chicks are also reared. However, "more effort put intro animal husbandry means increased costs. That has to be negotiated with customers through the price."
The sale of organic foodstuffs in Germany is currently growing at an almost double-digit rate. Because demand in the country outdoes supply, products are imported. How can organic farming in Germany be expanded? "The impetus has to be from retail to the suppliers. If demand continues to grow, the big players will also switch to organic production. But just increasing the amount of usable land is not enough," Goebel warns. "We mustn't lose sight of the ideal that organic agriculture represents."
More information: "Organic Farming – Looking Forwards" strategy