The "Montreal moment" for biodiversity
Germany is committed both nationally and internationally to implementing the historic biodiversity agreement reached in Montreal.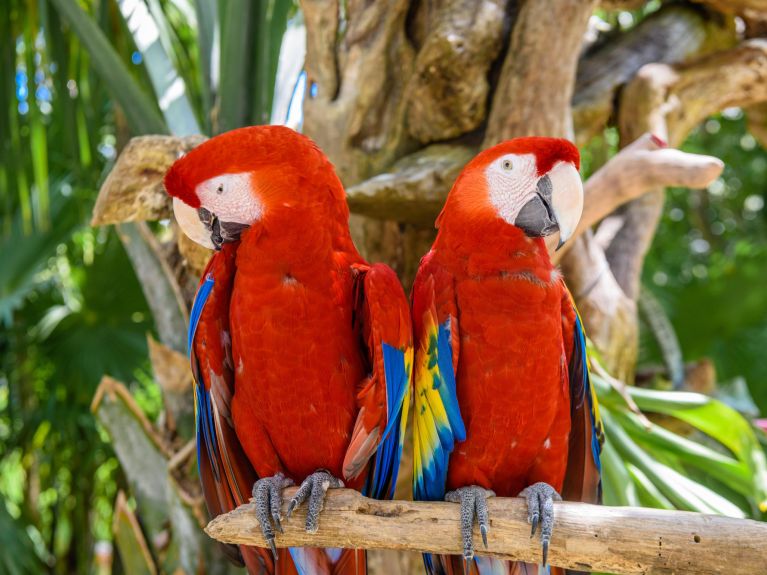 At the UN Biodiversity Conference (COP15) in December 2022, a breakthrough was achieved that had hardly been expected: At the UN Biodiversity Conference in the Canadian city of Montreal, the community of states adopted an ambitious framework agreement that is intended to protect land and marine areas and biodiversity. Officially named the "Kungmin-Montreal Global Biodiversity Framework" (GBF), it provides a framework for the biodiversity policy of the next few years, just as the Paris Agreement does for climate action. The long-term objective is that the world, by the middle of the century, should once again live "in harmony with nature". This vision is underpinned by 23 targets, some of which are fairly specific, that are to be achieved by 2030. Germany is committed both nationally and internationally to implementing the agreement so as to breathe life into the "Montreal moment". 
Montreal agreement places land and marine areas under protection 
Among other things, the goals to protect biodiversity involve designating 30 percent of the Earth's surface as conservation areas. This is new, and means that conservation areas on land will be virtually doubled, while marine conservation areas will need to increase nearly four-fold. By 2030, 30 percent of land classified as degraded is to be "effectively restored". In addition, there are regulations governing pesticides, invasive species, the phasing out of subsidies that are harmful to nature, and a promise to make more money available for biodiversity. A new biodiversity fund is to be furnished with 20 billion dollars by 2025, with an additional 30 billion dollars to be subsequently channelled into it each year. 
Following the agreement in Montreal, Germany's Environment Minister Steffi Lemke talked of a "strong treaty", saying that the community of states had decided "finally to halt species extinction". Months later, the Federal Environment Ministry is still talking about a "real milestone in nature conservation". But what has happened since Montreal?   
International and national biodiversity strategies 
A biodiversity fund has meanwhile been set up that is intended to support countries of the Global South in their efforts to protect species more effectively. This is important because the world's richest biodiversity is to be found in those places where there is the least money - such as in the Amazon region, Kenya or Tanzania.  
According to the Montreal agreement, the individual states are supposed to transpose the regulations into national biodiversity strategies and implement targets in their countries. Germany already laid down such a strategy for itself in 2007. In 2024, the German government plans to adopt a revised version that takes the goals agreed in Montreal into account.  
To support other countries in defining their own national biodiversity strategies, Germany has joined other states in launching the NBASP Accelerator Partnership. The German government has pledged a total of 29 million euros to fund this. 
Germany is one of the biggest biodiversity donors 
Germany plans to generally step up its international expenditure on biodiversity. German Chancellor Olaf Scholz announced that from 2025 the total would be increased from around 750 million euros now to 1.5 billion euros. This includes money for large-scale conservation areas such as Gunung Leuser in Indonesia and Gonarezhou in Zimbabwe, as well as funding to protect for example the Brazilian rainforest in the form of a so-called Amazon Fund. Germany has already been one of the world's largest biodiversity donors in recent years.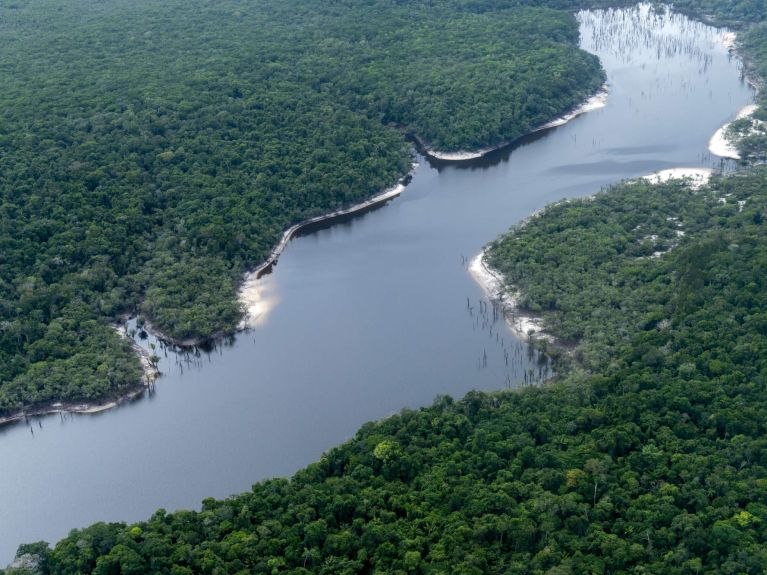 Nonetheless, considerable funding pledges will still be needed just to raise the 20 billion dollars per year envisaged in the Montreal Agreement for the new biodiversity fund. The Organisation for Economic Co-operation and Development (OECD) calculates that the sum total of all international biodiversity pledges in 2020 amounted to around ten billion dollars.  
A lot also still needs to be done in terms of designating additional natural conservation areas, a core element of the agreement. These are important as they allow nature to be preserved and can also serve as a useful "stress buffer", as Johan Rockström, director of the Potsdam Institute for Climate Impact Research, puts it. If on the other hand nature is under pressure, it will no longer be able to perform this function, nor will it be able to slow global warming by storing carbon in forests and moorland. That is why, according to Rockström, it is imperative to become "nature-positive" as quickly as possible.