The importance of biodiversity
The loss of biodiversity poses just as much a threat as climate change. Why is biodiversity so important and what is Germany doing to preserve it?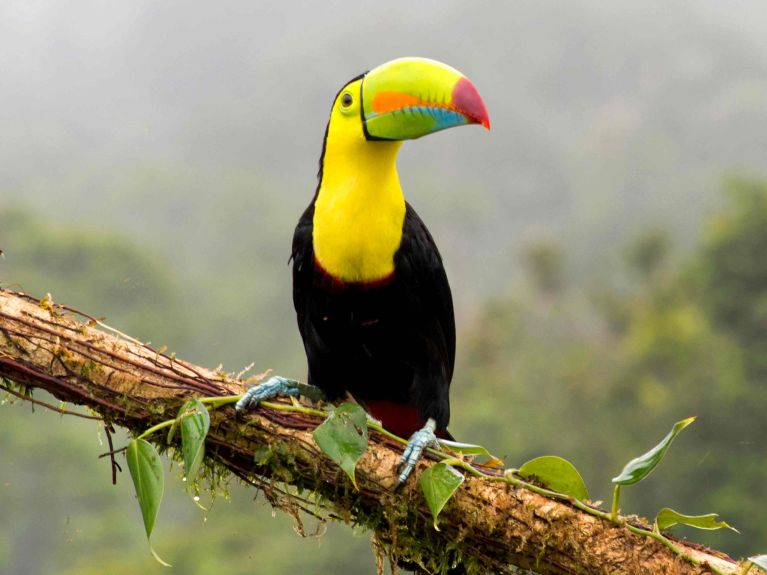 Like climate protection, species protection is a challenge for all humankind. After all, the loss of biodiversity is posing a threat to livelihoods around the world. Answers to key questions relating to the importance of biodiversity, global species extinction, Germany's commitment to species protection and the German government's biodiversity goals.
What is biodiversity – and why is it so important?
Biodiversity refers to natural diversity in terms of species of fauna and flora, and to the biological diversity of ecosystems. This diversity forms a tightly meshed network across the Earth. This is what makes it possible in the first place for nature to produce the materials and resources that humans also rely on: water, clothing, food, raw materials, medicines and much more besides. Almost everything we need to live has its origins in nature. However, if bees no longer pollinate, soils are sucked dry and oceans are overfished, things will become difficult for us humans. Biodiversity is like the ground beneath our feet - if it is constantly diminished and becomes more and more fragile, sooner or later it will no longer be able to support us.
The abundance of different species is like insurance. If one species fails, for example because of drought, high temperatures or heavy rainfall, another better-adapted one will take over its role. Protecting individual species is one way of preserving this diversity. Nearly 500 native species are under strict protection in Germany, including birds such as the white stork and butterflies like the Apollo. Many species of fern and lichen are also on the list. This is an attempt to preserve populations and build them up again.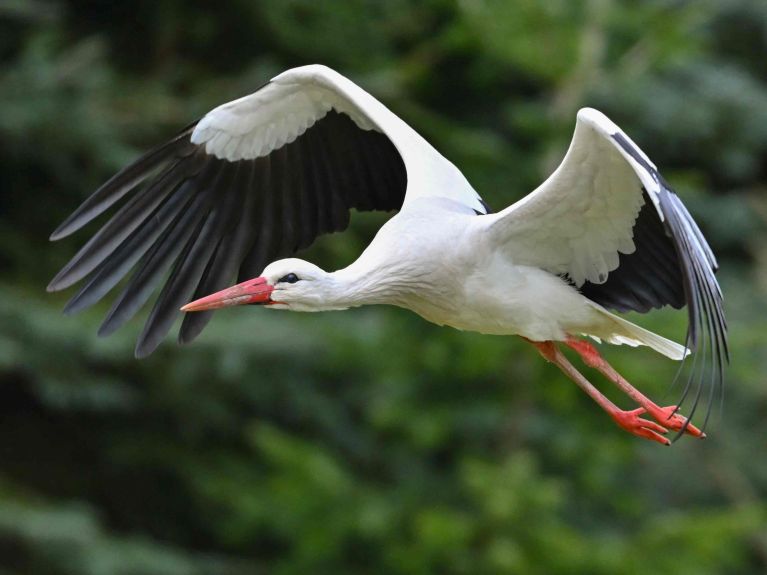 What correlation exists between biodiversity and climate change?
Climate change and the loss of biodiversity constitute a dual crisis in the sense that they reinforce one another - both positively and negatively. The loss of biodiversity can accelerate climate change. When forests or peat bogs are lost, CO2 is released into the atmosphere. If they remain intact, they can store enormous quantities of climate-harmful carbon dioxide and serve as natural carbon sinks. Biodiversity can also mitigate climate change, in other words. Nature conservation is thus an important weapon in the battle against global warming. On the other hand, climate change can also increase the pace at which species are being lost, as illustrated by the example of dying coral reefs.
 
What is the status quo in terms of biodiversity worldwide and in Germany?
The disappearance of species is not alarming per se, as it has always been part of the natural process. That said, the speed at which they are being lost is not normal: It is at least ten to one hundred times higher than in the period before humans dominated the Earth. According to information from the Intergovernmental Science-Policy Platform on Biodiversity and Ecosystem Services (IPBES), one million of the eight million species worldwide are currently at risk of extinction - this already being set to happen in the coming years. The lion's share of the world's rich biodiversity is to be found in the Global South, which is why the risk of losing it is particularly high there - such as in the Andes or on the southern slopes of the Himalayas. However, the state of biodiversity is also a cause for concern in Germany. Bird populations have declined by around a third in the past 25 years, for instance. These also include common-or-garden varieties such as the skylark and partridge.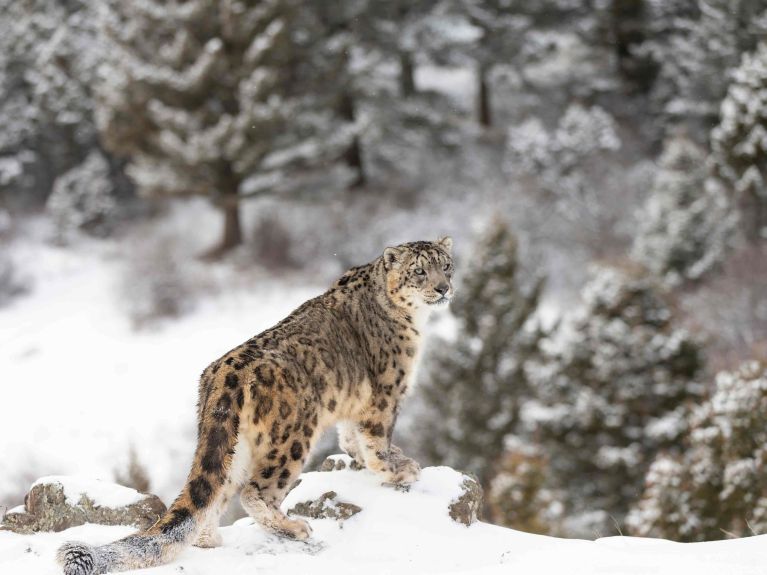 Be it birds or forests, savannahs or mammals, fish or coral reefs, natural habitats are vanishing everywhere, and with them our biodiversity. And what is particularly problematic is that it is happening insidiously, without us directly noticing it. Agriculture above all is to blame. In the northern hemisphere, it has been honed over the past decades to achieve maximum efficiency. In many cases, monotonous landscapes without any hedges, trees or fallow land have been created - yet it is precisely these latter elements that birds, worms and other plants and animals need. Deforestation is the main problem in the southern hemisphere, agriculture eating its way ever further into unspoilt natural landscapes.
What is Germany doing to protect biodiversity?
Internationally speaking, Germany is one of the biggest providers of funding for the preservation of biodiversity. At the UN General Assembly in New York in September 2022, Chancellor Olaf Scholz announced that this sum would be roughly doubled to 1.5 billion euros per year by 2025. As such, Germany is for example funding projects to protect the rainforest in Brazil and Indonesia; however, the German government also funds innovative financial instruments such as the Legacy Landscapes Fund. In Germany, the federal government is making four billion euros available for biodiversity until 2026. At the same time, this contributes to natural climate protection.
What role is played in Germany by the National Strategy for Biodiversity?
It is seen as the federal government's central instrument for natural conservation. The strategy was first drawn up in 2007 and contains several hundred targets and measures. Progress is reviewed once every legislative period. The third indicator report for the strategy was published in 2021. It states that although a certain amount has been accomplished, for example in terms of protecting insects and expanding organic farming, considerable action still needs to be taken. On the international level, the decisions taken at the UN Biodiversity Conference in Montreal at the end of 2022 play a key role. The 200 or so states that took part in COP15 agreed among other things to place 30 percent of the Earth's land and oceans under protection by 2030. More money is also to be spent on protecting biodiversity. After the conference, German Environment Minister Steffi Lemke praised the outcome: "The international community has decided at last to halt species extinction."