No life without biodiversity
Science journalist and TV presenter Dirk Steffens explains in the interview why he thinks species protection is more crucial than climate protection.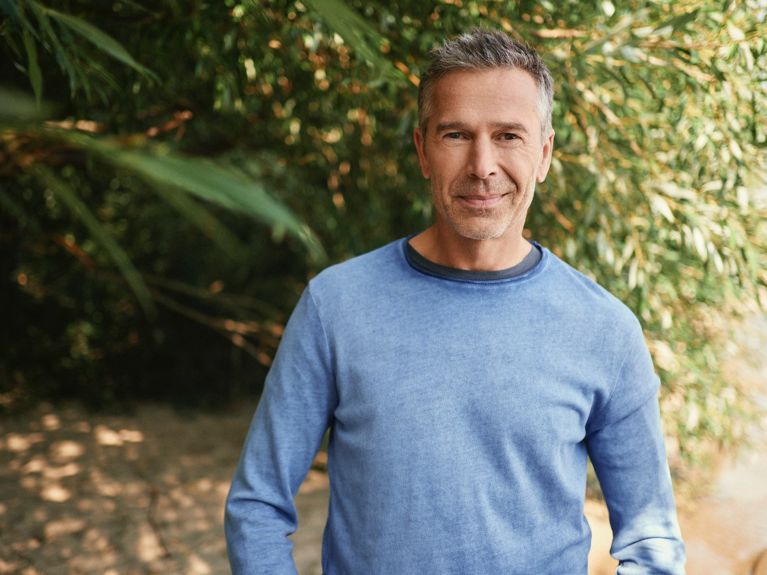 Dirk Steffens is a well-known presenter of numerous programmes focusing on nature and science in German television. For more than 30 years he has been travelling to the world's most impressive natural wonders and reporting from the remotest corners of the planet. For this he received the Golden Camera and the German Television Award.
Mr Steffens, why is species protection so important to you?
I've been making films about nature for 30 years. That broadens your horizon and gives you more insights into the bigger picture. At one point I began to feel that the entire earth is in fact a huge living organism. Each time we take something away from this, the organism becomes weaker.
Why do you think that species protection holds such a key position in environmental protection?
The climate crisis is threatening the ways in which we live. But the extinction of species is questioning our very existence. Because humans cannot survive on this planet without biodiversity. We are currently experiencing the worst extinction of species since the time of the dinosaurs, and it is being caused by human beings. We are losing around 150 species per day. If species extinction carries on at this pace, ecosystems will eventually collapse.
What kind of problems are species facing in Germany?
If we take a look at Germany, the challenges lie mainly in agriculture. Basically, it's about the combination of monocultures and the mechanization of agriculture. In other words it's the use of increasingly large and heavy machines, and consequently the cultivation of larger fields, the use of chemicals and the concentration on a limited number of crop plants. The good news is that farmers would prefer to use organic cultivation methods. The problem is price pressure on the market. Our consumer behaviour forces farmers to use production methods that they themselves really don't want.
What can each of us do to counteract species extinction?
Each and every one of us makes decisions every day that have something to do with how the world functions. We determine the market. If we invest entirely in organic products, then only organic products will be available.
Has the Covid-19 crisis helped to increase the importance of species protection?
The fact that species protection and pandemics are connected, was hardly recognized a year ago. Meanwhile, virtually everyone knows that the destruction of natural environments promotes the development of new pandemics. Covid-19 has increased people's awareness of this. In the long run I think that the crisis will help us to understand the world better.
In which ways can political decisions counteract species extinction?
Politicians could decide to subsidize organic products, for instance. An eco-apple should be no more expensive than a conventional apple. The simplest mechanism would be via taxes or tax waivers to make organic products cheaper. The German state is already doing this, for instance via the carbon tax. But things are still moving too hesitantly.
You would like to receive regular information about Germany? Subscribe here: