Agriculture 4.0
Today's farmers need IT expertise. It makes things easier and better. Stefan Wagner is showing the way.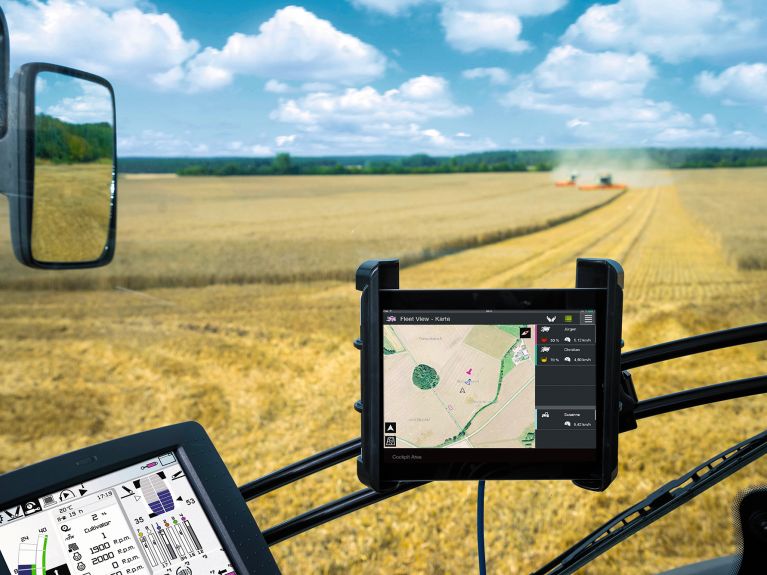 Stefan Wagner has brought in the harvest, more than 500 tonnes of grain from the 90 hectares of land that he farms. The fifth-generation farmer, who is 42 years old, runs Kronenhof Farm in Bad Homburg near Frankfurt. His father, Hans-Georg Wagner, 74, points to the old photos on the walls of the former farm shop. He's proud of the family's farming tradition, which goes back almost 150 years. One of the photos shows his parents in front of the last decorated harvest wagon which was still drawn by horses.
Using GPS and drones
Stefan Wagner is focusing on high tech. The agricultural entrepreneur uses satellite images of his fields to assess biomass. A light-coloured strip indicates where a railway line once ran, and that grain will not thrive very well there. The data is fed into the high tech combine harvester's board computer which also measures the volume and humidity of the crop during harvesting. The fields are mapped out with GPS coordinates, and each survey point has a different colour on the computer display which shows the anticipated yield. Areas that could produce a better harvest are automatically fertilized more in the following spring.  Stefan Wagner then uses drone imaging to check whether the new young plants are developing as expected.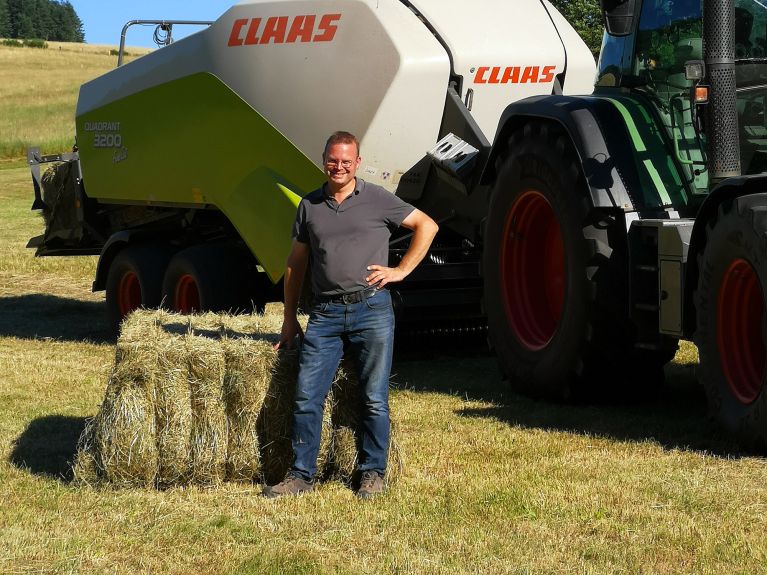 But the fact that his fields are producing more than double the amount harvested by his ancestors is not simply a question of technology. According to Stefan Wagner: "Plant breeding has resulted in more productive varieties."  Whereas his grandparents and parents used every available metre of land for cultivation, Stefan now borders his fields with 10-metre-deep flower strips as a habitat for insects, birds and hares.
The use of science and technology in soil cultivation helps to reduce the amounts of fertilizers and pesticides. Crop yields can be tripled and the amount of fertilizers halved with the help of efficient irrigation, nutrients, modern plant breeding and more targeted cultivation methods. Stefan Wagner is aiming to make further progress with the help of drone and satellite imaging techniques. In his opinion: "Digitalized farming has only just begun."
We visited Stefan Wagner on his digital farm. He showed us which gadgets help him in his daily work. Check our Instagram-Story and see what we got up to. 
You would like to receive regular information about Germany? Subscribe here: