The returnees
Wolves and lynx are at home again in Germany – and there is hope for the permanent return of elk, bison and bear.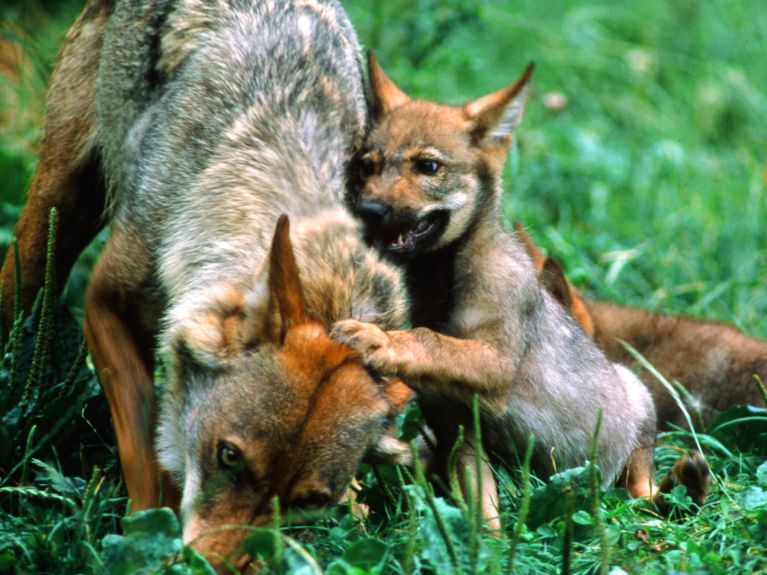 Wolf on a meadow in Saxony: a large number of free-roaming wolves have been living in Germany in the last few years, particularly in eastern states; in the country as a whole, according to current surveys, there are 128 confirmed packs, 35 pairs and 10 individual animals. Once extinct, the wolf is now a strictly protected animal species under the Federal Nature Conservation Act.
Two lynx cubs in a rock niche in the Palatinate Forest: 20 lynx from Switzerland and Slovakia, who have given birth to ten young animals, have been living here since 2016. A total of at least 194 lynx now live in Germany again, most of them in Bavaria.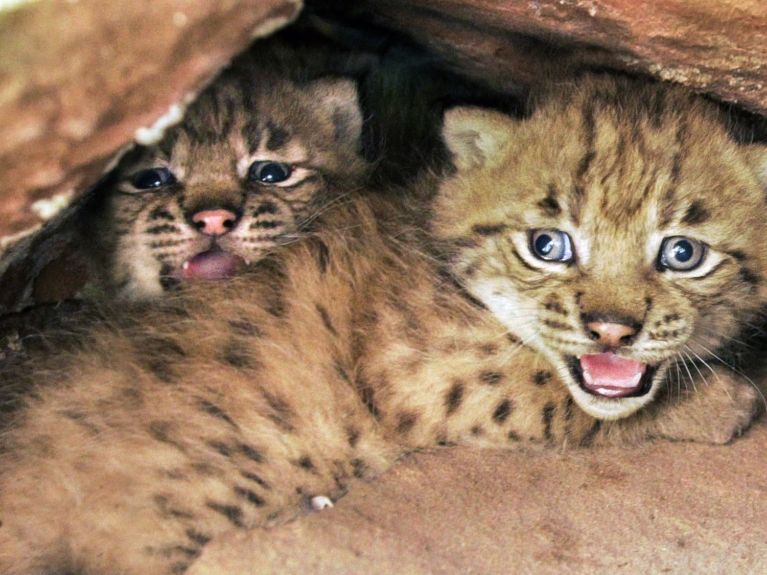 A wild elk in the middle of a herd of cows? Yes, in the past few years elk have often migrated from Poland to eastern Germany. "Bert", who curiously likes to join herds of cows, was fitted with a tracker so that his hikes can be followed scientifically. Conservationists hope for the permanent resettlement of the large deer, which were spread all over Germany in the early Middle Ages.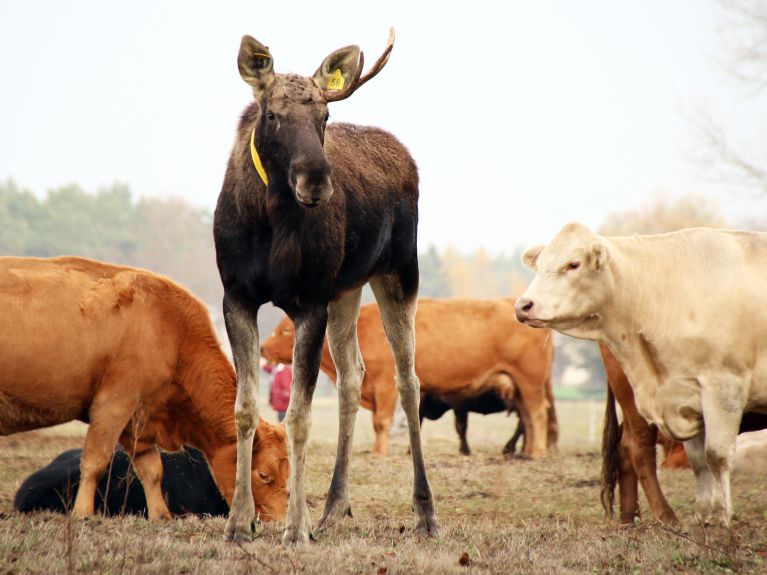 European bison in the Lower Oder Valley National Park: a small herd has been at home here since 2012. In the cross-border project ŁośBonasus (in English: Elk and Bison), organizations such as the WWF and the Leibniz Centre for Agricultural Landscape Research (ZALF) support the natural return of bison and elk from Poland to Germany.
Brown bear in a wild animal park in Lower Saxony: the last time one of these animals was observed in the wild in Germany was in 2019; it had emigrated from Italy to Bavaria. In 2018, a scientific study identified 16,000 square kilometres of potential habitat for bears in Germany. This is still very theoretical, but scientists see good chances for brown bears to return permanently at least in the German Alps.