Climate research in Germany
Research institutes and environmental initiatives provide information on the consequences for our environment and the possibilities we have to protect it. Weather portals let you keep a watchful eye on the temperatures and precipitation.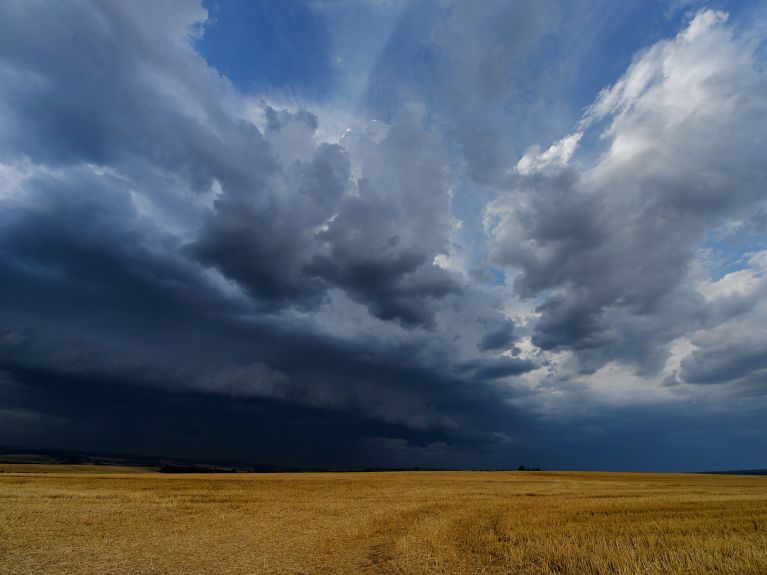 German Weather Service
The German Weather Service (Deutsche Wetterdienst, DWD) can't make the weather – but that's about the only service that isn't provided by this Federal authority.
German Climate Computing Center
A lab for the Earth's climate: One of the world's largest super computers can be found in the German Climate Computing Centre (DKRZ) in Hamburg. The nationwide, non-profit, non-commercial service facility for German climate and Earth systems research supports scientists, among other things, with data services or model simulations.
Climate seeks protection
Whether it's solar collectors, green power or energy-saving appliances - anyone interested in protecting our climate has many options to choose from. The campaign entitled "Climate seeks protection" encourages consumers to act responsibly with our natural resources and indicates what measures can be taken to reduce the costs for electricity and heating. This project on saving energy is sponsored by the Federal Ministry for the Environment.
Potsdam Institute for Climate Impact Research (PIK)
Floods, drought, melting glaciers at the North and South Pole: the Potsdam Institute for Climate Impact Research (PIK) examines global climate change and issues involving sustainable development. Using computer simulations and data analysis, the Institute pursues research in close cooperation with other scientists of different disciplines all over the world. The PIK has acted in a consulting capacity for players in the public arena and politics since 1992.