Energy transition in everyday life
A multimedia show and a new website illustrate how the energy transition is changing Germans' everyday lives. Interested? A video offers a look forward to the year 2050.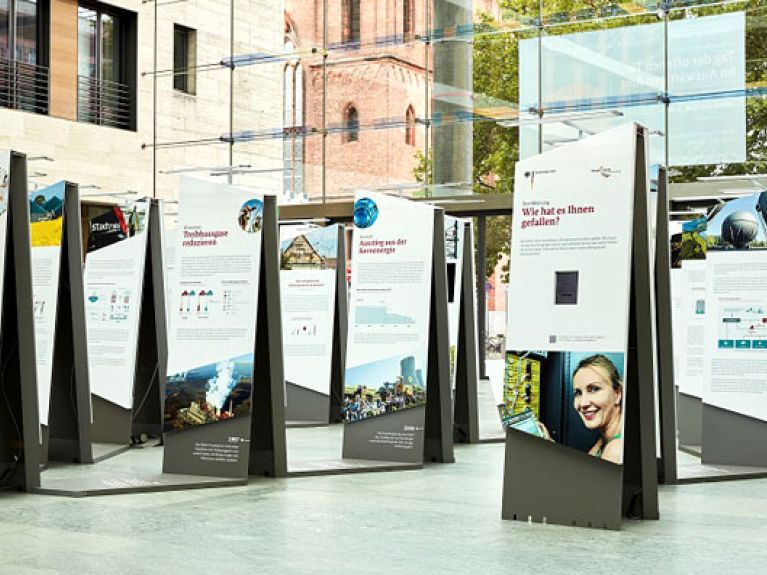 The Federal Foreign Office's travelling exhibition on "The German Energiewende" is travelling around the world. If you do not have an opportunity to visit it in your country, you can find out more about the development and goals of the energy transition on the multilingual website at energiewende-global.com. A video shows what the everyday lives of a three-person family could look like in 2050.
"Energiewende" – an international term
Hardly any other area of German policy attracts as much international interest as energy policy. With the energy transition, Germany is pursuing an ambitious path towards a secure, affordable and more sustainable energy system. "Energiewende", the German word for energy transition, has already become a definite term in many of the world's languages. At the same time, however, there are many questions and misunderstandings about the energy transition worldwide. 
The Federal Foreign Office would like to use the travelling exhibition and the website to explain what the energy transition involves, which milestones have already been passed and what challenges are presenting themselves. Since it opened in Beijing in spring 2016, the travelling exhibition has already been on display in more than 30 places in over 15 countries around the world.
www.energiewende2016.com/the-green-energiewende-sofa