Research to protect marine forests
The European Biodiversity Partnership Biodiversa+ supports cross-border cooperation - for example on research into sea urchins.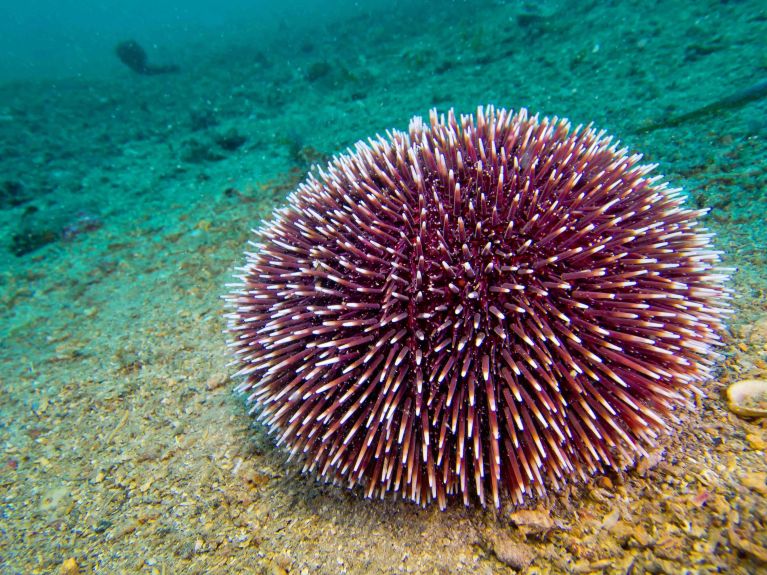 Marine forests of macroalgae are among the most species-diverse habitats in the Mediterranean. They are also very important for fishing and tourism. Yet human activities and the effects of climate change are putting pressure on these productive ecosystems. The marine ecologist and fishery expert Lotta Kluger explains what can be done to counter this. Together with colleagues from Spain, Italy and France, the researcher from the Center for Ocean and Society (CeOS) / Kiel Marine Science (KMS) at Kiel University is developing tools to preserve biodiversity in the Mediterranean.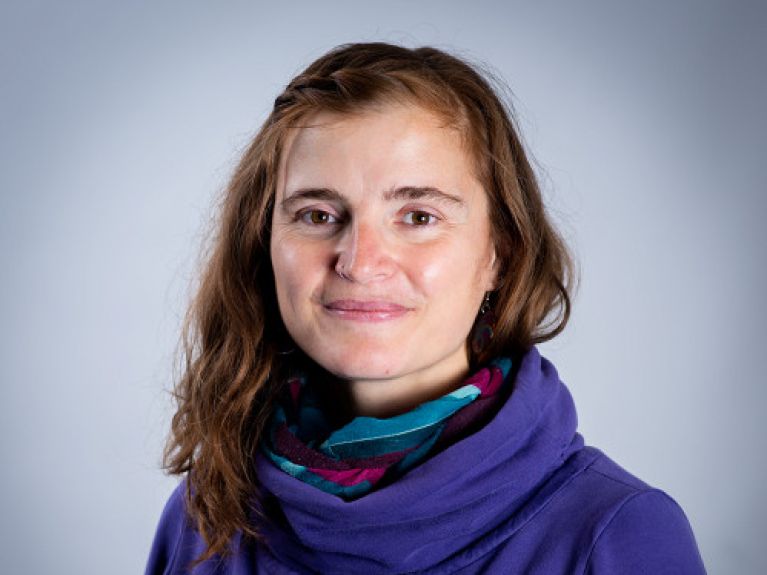 Dr Kluger, the European Biodiversity Partnership Biodivera+ is planning and funding research into biodiversity, ecosystem services and nature-based solutions, including your project "Managing sustainable sea urchin fishery and marine forest conservation (MurFor)". What is the goal of the project?
We are studying the marine forests of macroalgae in the Mediterranean region. They are highly species-rich ecosystems – one might describe them as hot spots of biodiversity. Sea urchins play a vital role in this context. In some regions, this highly productive ecosystem has become unbalanced as a result of human activity and the effects of climate change. Yet so far we lack any effective and coordinated management of sea urchin fishery and habitats. We intend to address this shortcoming with our three-year project.
Where are the areas you are studying located?
We are concentrating on two sites, one in Catalonia in Spain and the other in Sardinia in Italy. The tipping point there appears almost to have been reached - that is to say the critical threshold at which an ecosystem threatens to collapse. In Catalonia, those species of fish that normally feed on sea urchins have been overfished, with the result that the sea urchins have been able to reproduce unchecked. They are one of the leading herbivores in the Mediterranean. If their population sees massive growth, very large parts of the underwater forests will be devoured by them. In Sardinia we have the opposite problem. Sea urchins there have been heavily fished. This is leading to a decline in those species of fish that feed on them.
Why is that a problem?
To put it quite simply: If an ecosystem becomes unbalanced, that leads to problems - in terms of biodiversity, for instance. Marine forests are rather like forests on land. They provide habitats and shelter for small and large fish and other forms of marine life. If the forests are lost, they will be more exposed and vulnerable to their predators. Otherspecies deposit their egg sacks in the forests, meaning they are also very important in terms of reproduction.
This also has huge negative consequences for the fishing industry and tourism, however. The Spanish region we are studying for example attracts a lot of tourism and is of interest to divers. Diving or snorkelling in the marine forests is amazing. So if the sea urchins eat up all the forests, local tourism will also suffer. In Sardinia, on the other hand, sea urchins are part of the local cuisine and a popular delicacy with tourists – their overfishing likewise creates a problem in terms of tourism.
Work in your research project follows an interdisciplinary and internationalapproach. Who is involved in the project?
We are around 20 researchers from Spain, Italy, France and Germany who come from all kinds of institutes, universities and research institutions. We also involve master's students. This often gives rise during the project to many new ideas and new questions that can be used to develop follow-up projects. There are ecologists who travel out to the sites to determine how many sea urchins there are per square metre. And then there are economists who conduct interviews and hold workshops with local interest groups, i.e. the fishing and tourism sectors and local authorities.
We also work with local fishermen who go out to sea with us - they after all are the ones who know the coastal region best from this perspective. I myself focus heavily on social and ecological issues, i.e. looking at questions such as food security and how people can adapt if an ecosystem - and thus the basis of their livelihood - changes.
What happens to the data you collect?
We enter the data for example into ecosystem models or models that illustrate the entire socio-ecological system. That's pretty complex. We also use existing data that our researchers have gathered in previous projects. Many of them have already been working in this area for years. We can then use the models to play through scenarios such as: What would happen if sea urchins became extinct? Or: Which other species would then reproduce rapidly? How would this affect biodiversity and the people who live in the region?
The findings are to be discussed with fishermen and other interest groups so as to provide them with helpful information. The project will conclude by giving a summary of its findings to policymakers at national and EU levelto enable them to take well-informed decisions.