Protecting the green lungs of the earth.
Buying up tropical forests, renaturing forest regions and promoting environmentally aware consumerism: three nature protection projects from Germany.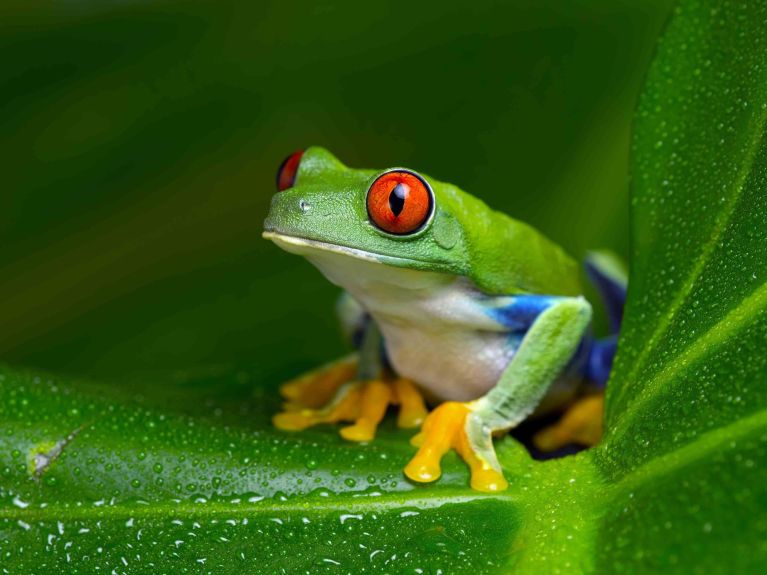 Buying up forests to protect them 
Some people don't measure success in euros. They measure it in square metres. In 2008, 26 people from 6 different countries founded Wilderness International in Germany and Kanada to help protect nature. They aim to legally purchase around 3 percent of the ecologically intact habitats identified by research carried out at Cambridge University. This way, they hope to maintain around 4.7 million square kilometres of such habitats by 2050. A Peruvian offshoot was added in 2019. 
In order to prevent wilderness areas from being lost completely, the three charities use donations to buy up natural regions around the world which are environmentally valuable and under acute threat. An online map shows donors the areas which they have helped to protect in a combination of high-resolution aerial imagery and a network of precise coordinates of the protected areas. 
Reviving the green bridge 
According to FAO, the Food and Agriculture Organization of the United Nations, 90 percent of global deforestation is caused by agriculture. The Generation Forest is an organisation from Hamburg and they want to change that. Their vision is to make forestry sustainable in projects around the world. 
The Generation Forest promotes planting of mixed forests and prioritises a range of native species of trees. At present Panama forms the main focus of the organisation's work. Panama used to be considered a 'green bridge' between North and South America, but now only around 40 percent of the country's area is still covered with forest. The Generation Forest currently owns 1,445 hectares of land in Panama and renatured 791 hectares. 
Protecting rainforests through conscious consumption 
OroVerde, which means "Green Gold" in Spanish, is a charity with over 30 years' experience in projects around the world aimed at protecting tropical forests. OroVerde is a German foundation which uses education and knowledge sharing to link protecting nature with development cooperation in order to promote the sustainable use of tropical forests. It currently works in 12 countries, the majority of which are in Central and South America, but also in South Asia and Germany. 
By working with local people, OroVerde develops projects to protect nature as setting up nature reserves or education projects. OroVerde also raises awareness around environmentally conscious consumption and the sparing use of resources so everyone can do their bit to help protect tropical forests around the world.