Forest cultural heritage in Germany
Treetops as far as the eye can see: accompany us on a journey of discovery through Germany's most beautiful forests.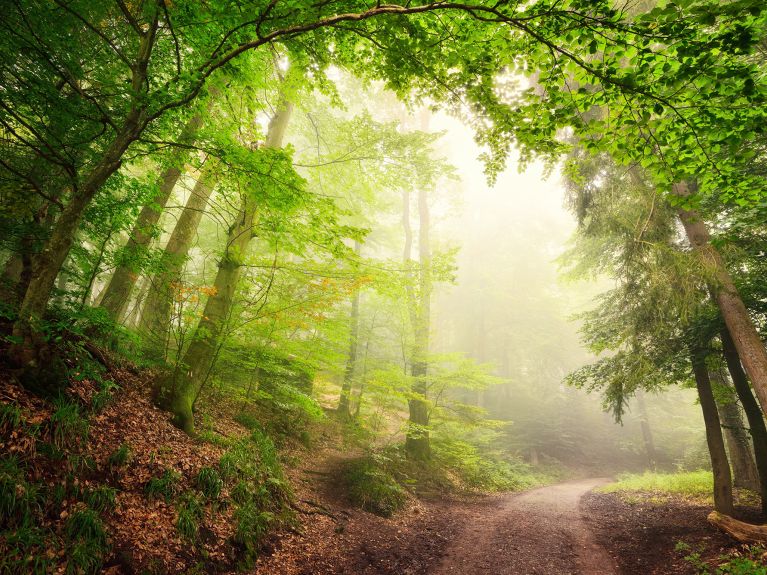 How much forest is there in Germany?
In all, 33% of Germany's land area is forest – that is 11.4 million hectares with over 90 billion trees. Forests fulfil many functions: they contribute to species conservation, reduce the greenhouse effect by absorbing carbon dioxide, create jobs in forestry, regulate the water balance and protect against erosion. Their recreational value should also not be overlooked: studies show that a walk in the forest reduces blood pressure and levels of stress.
Quick facts
90
billion trees
live in Germany's forests. This was a finding of the last forest inventory.
76
tree species
are found in Germany.
1,215
plant species
grow in German forests.
76
million cubic metres of timber
are felled in Germany each year.
122
million cubic metres of wood
grow again each year.
Which trees are most common in Germany's forests?
Deciduous and conifer trees are roughly balanced. The proportion of conifers, such as spruce and pine, is a little higher at 54.2%. According to the last national forest inventory, they cover an area of roughly 5.9 millions hectares. These are the most common tree species in relation to the total area of forest in Germany:
Spruce (25.4%)
Pine (22.3%)
Beech (15.4%)
Oak (10.4%)
Birch (4.5%)
Which state has the most forest?
Bavaria is the woodland champion with a forest area of 2.6 million hectares. Every summer, forest festivals are celebrated in Tegernsee, typically Bavarian events with beer, pretzels and traditional costumes. Although Hesse and Rhineland-Palatinate have less woodland in absolute terms, the proportion of forest is even higher than Bavaria at 42%.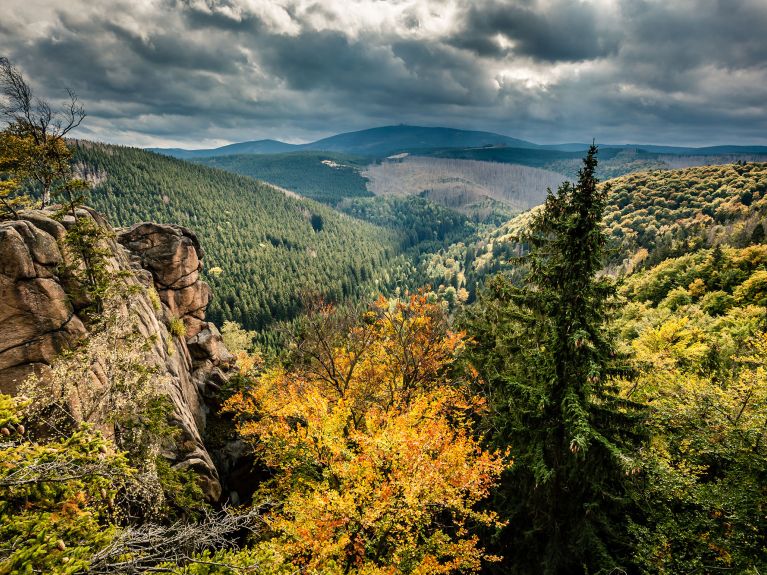 Where are Germany's most beautiful forests?
We recommend forest lovers to make excursions to German national parks. Saxony-Anhalt and Lower Saxony share the densely wooded Harz National Park. It is part of Natura 2000, a European network of nature protection areas. Other forest paradises include the Bavarian Forest National Park and the Müritz National Park. Rare animal species, such as the lynx, wild cat and barbastelle, live in the Bavarian Forest. Five ancient beech forests, including those at the Jasmun National Park and Kellerwald-Edersee, are rather special; they have been listed as World Natural Heritage Sites since 2011.
© www.deutschland.de