For a world without waste
Influencers like Shia Su and Milena Glimbovski are providing inspiration for sustainable living.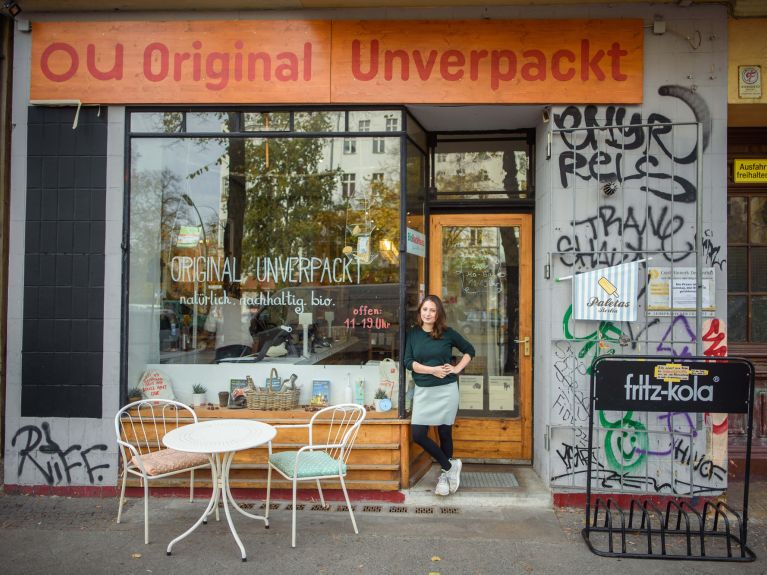 Vegan cuisine was the main theme of Shia Su's first blog. Today, the 37-year-old is using her outreach to provide information about all aspects of low-waste living: In her blog Wasteland Rebel, which she started in 2015, the zero-waste pioneer writes about "the environmental sin of the wedding ring", eco-friendly birth control, homemade deodorants, sustainable BBQing and many more inspirational ideas.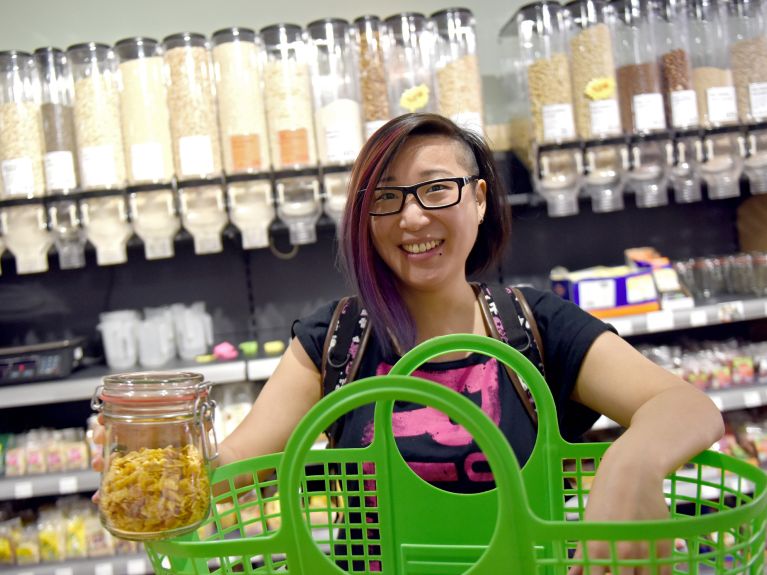 Shia Su comes from Cologne. She sets an amazing example: She lives with her partner in a relatively small apartment, and their combined annual household and plastic waste fits into a large preserving jar. But the "Wasteland Rebel" demonstrates that her lifestyle is by no means strenuous asceticism, but fun.  She has 95,000 followers on Instagram. Her book "Zero Waste –Weniger Müll ist das neue Grün" is now in its fifth edition. Its target audience is mainly beginners in waste-free living.
One of the pioneers who made shopping without packaging waste possible for everyone is Milena Glimbovski. In 2014 she founded the shop Original Unverpackt in Berlin. It was one of the first supermarkets in Germany to offer foods and other everyday necessities without packaging, and it was financed entirely by crowdfunding.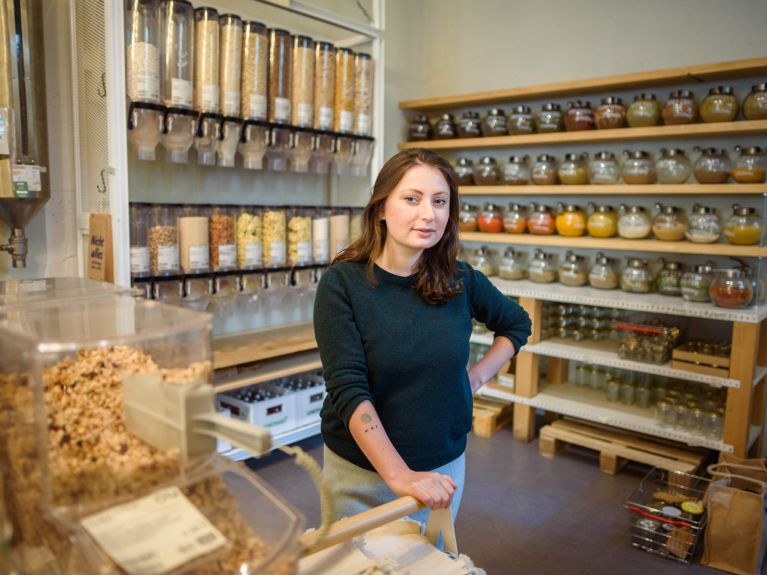 The 31-year-old manageress, who was born in Siberia and came to Germany as a five-year-old, provides inspiration via books and talks on topics covering minimalistic, low-waste and mindful living. She has 27,000 followers on Instagram and 10,000 on Twitter. And she goes beyond this in her efforts to popularize the idea of zero waste: Her shop offers cooperation options to influencers who clearly subscribe to this lifestyle.
You would like to receive regular information about Germany? Subscribe here: