Master of the machines
Bernhard Schölkopf teaches robots how to learn. An expert in artificial intelligence, he impresses businesspeople and scientists alike.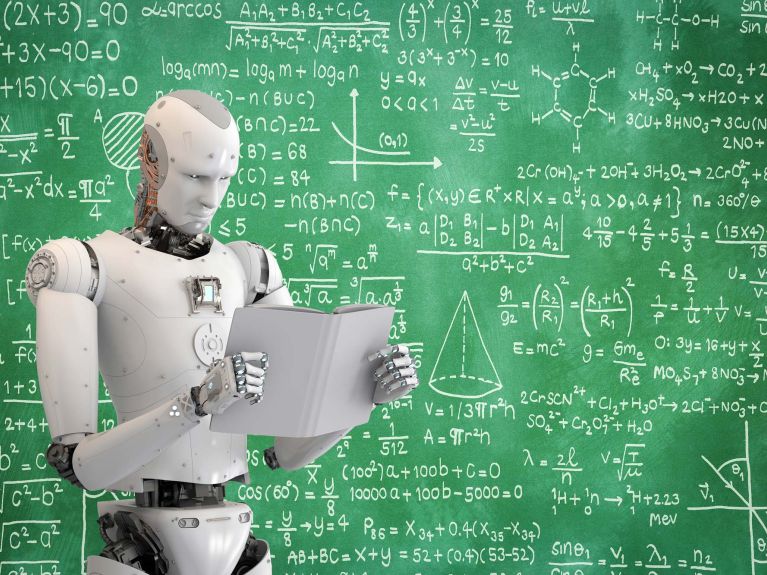 Germany. Admiring the view from Bernhard Schölkopf's office at the Max Planck Institute for Intelligent Systems, most people would not necessarily think of artificial intelligence. Through the large glass windows, one's eyes are drawn to the Swabian Alps, with the picturesque university town of Tübingen nestling in the valley below. Perhaps a panoramic view such as this is helpful for a scientist who is pushing the boundaries of human thought.
Machine learning – how does that work?
"I get machines to learn by researching the way they search for structures in observed data", explains Professor Schölkopf, a pioneer in the field of what are known as core methods: "Using the core trick, linear and understandable algorithms can also be applied to complex non-linear scenarios." Through his basic research, the scientist is laying the foundation for reliable intelligent systems that can be used in robots or driverless cars.
What sets Bernhard Schölkopf apart?
Schölkopf received the Leibniz Prize in March 2018, the most important research award in Germany. He also enjoys an excellent international reputation, having been honoured by the Milner Award of the British Royal Society, among other things. Schölkopf's research is more than just dull theory. The US company Amazon also values his expertise and works closely together with him and the Max Planck Society in using artificial intelligence to make search results as customer-friendly as possible.
What is Cyber Valley?
Cyber Valley is one of Europe's largest collaborative research ventures in artificial intelligence – and Schölkopf's workplace. Funded by the state of Baden-Württemberg, Cyber Valley combines the research activities of internationally leading businesspeople and scientists. Amazon and the Max Planck Society are among them, as indeed are BMW, Porsche and Bosch. "We can improve training for highly-qualified young experts in the field of artificial intelligence", emphasises Schölkopf, adding that this is a key prerequisite "if science and business are to continue to have access to the creative individuals that will allow us to consolidate our leading position in intelligent systems".