The battle against conspiracy theories
Pia Lamberty is researching conspiracy theories in society. Find out how she hopes this will prevent radicalisation.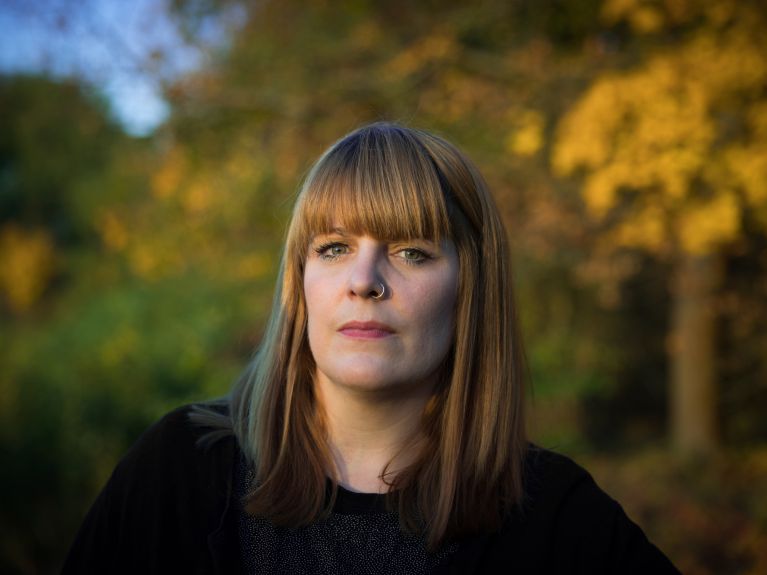 People and their ideas shape Germany. Through our #GermanyinPerson campaign we will be introducing you to various faces of Germany. We will show you how these people with their individual perspectives and different backgrounds are shaping society.
The social psychologist Pia Lamberty is one of them. For a number of years she has been researching conspiracy theory in psychology. "I have already been focusing for a long time on the psychological perspective of misanthropic tendencies", says the scientist. During her work, she repeatedly noticed that conspiracy theories have the potential to unite different people in their view of a common enemy. In many cases this also entails a shift away from the democratic system and growing anti-Semitism, explains Lamberty.
Loss of control strengthens belief in conspiracies
Networks of conspiracists register a huge influx of new members at times of crisis in particular. "The experienced loss of control has the potential to strengthen the belief in conspiracies. In a situation where one has no influence, one can find oneself seeing patterns where none actually exist, as a kind of compensation, as it were", says Lamberty. However, the belief in conspiracies does not go away when the crisis ends. "A not insignificant percentage of people believed in conspiracies even before the pandemic, and this will probably not change even once the pandemic is over", the psychologist explains.
Consequences for society
The crisis years of 2020 and 2021 highlight the consequences that conspiracy theories can have for a society. A person who dismisses COVID-19 as a conspiracy will be less likely to get vaccinated or comply with the measures put in place to protect people, says Lamberty. A belief in conspiracy theories "makes it much harder to encourage these individuals to get vaccinated than if it were simply a question of fears or inhibitions. After all, they often believe that scientists and politicians are part of the alleged conspiracy."
Actively countering conspiracy theories
Pia Lamberty wants to use the knowledge she has gained from her research to actively counter conspiracy theories in current and future crises so as to prevent radicalisation within society. This is why she teamed up with the scientist Josef Holnburger in 2021 to establish the non-profit Center for Monitoring, Analysis and Strategy (CeMAS). A think-tank, it gathers information about anti-Semitism, conspiracy ideologies, disinformation and right-wing extremism in the virtual sphere. In 2021 for example, the CeMAS studied telegram networks of the conspiracy theory-based Querdenker movement. Its findings help civil society, the media and politicians to educate and inform people and to initiate countermeasures.
More fascinating personalities and information about our campaign can be found on our Instagram channel.
You would like to receive regular information about Germany? Subscribe here: