A cloud for science
In the European Open Science Cloud, researchers can store their data securely and exchange them across borders. We explain how it works.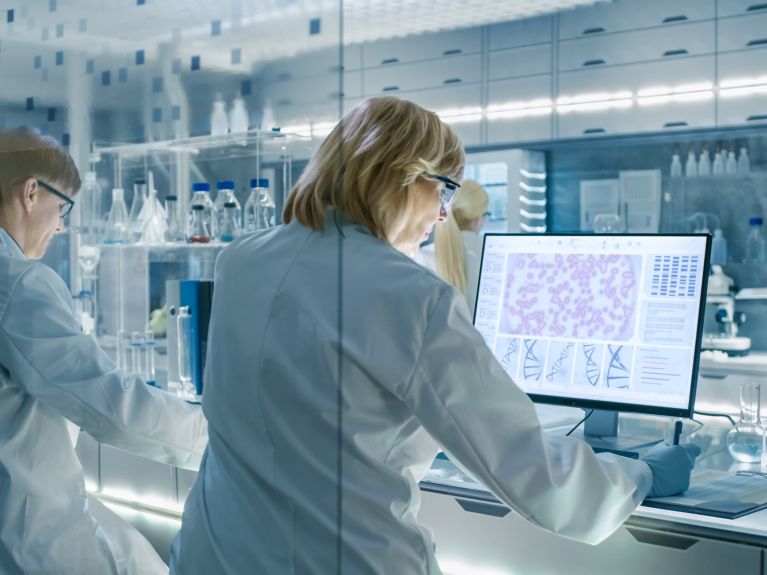 "Twenty years ago, I would spend days searching through ten CDs for a scientific paper," says Angelo Pio Rossi, Professor of Earth and Planetary Sciences at Jacobs University, Bremen. Today he uses servers and cloud services – also, for example, to store produced geodata and to make it available to others. But when a research project ends, two problems arise, says the planetary scientist: "I can't update the data because that might incur new costs, and my data are not so easy for potential users to find."
Digital infrastructure for researchers
The European Open Science Cloud (EOSC) ensures that scientific data are more sustainable and easier to find. The cloud was proposed by the European Commission in April 2016. It is funded via the EU's 'Horizon 2020' research programme. A total of around 600 million euros is available for it up to the end of 2020.
The EOSC portal went online at the end of 2018; since then it has provided a digital infrastructure adapted to scientific use. Data can be stored, managed, analysed and used for research, innovation and education purposes by 1.7 million researchers and 70 million professionals in the natural, technical, human and social sciences.
Amalgamating huge amounts of data
In terms of functionality, the EOSC portal is similar to commercial offerings; however, it comprises far more services – for example data catalogues, data transfer services and training portals. Existing data infrastructures from different disciplines and EU countries have to be amalgamated to fill the EOSC portal. Angelo Rossi is also working on restructuring in his field of research: Jacobs University is one of 20 partners from nine European countries that are implementing a project called 'NEANIAS – Novel EOSC Services for Emerging Atmosphere, Underwater and Space Challenges'.
You would like to receive regular information about Germany? Subscribe here: