Happy birthday, Alex!
Latin America is celebrating Alexander von Humboldt's 250th birthday all year. We present the highlights.
Sabrina Pfost / 06.09.2019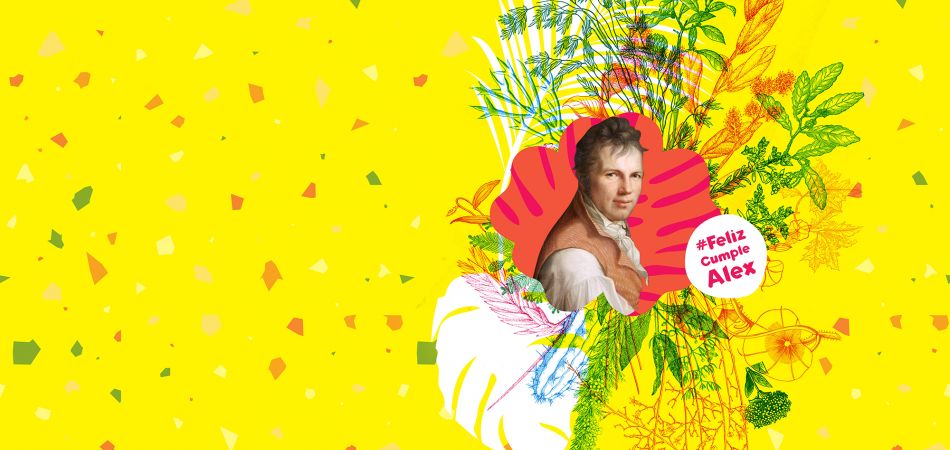 On the net
From Latin America to the world: on a platform called Humboldt y las Americas you will find interesting information about Alexander von Humboldt, and all the events and projects of the theme year. The Instagram account humboldt250 presents exchange activities between young people from Latin America and Europe. In September, the social media will celebrate the famous researcher under the hashtags #FelizCumpleAlex and #Humboldt250.
In virtual reality
From 1799 to 1804, Humboldt travelled through Venezuela, Cuba, Colombia, Ecuador, Peru and Mexico. The project Humboldt 360˚  –  An expedition in Latin America takes you to the four most important places he visited in Colombia and Ecuador and shows you how the continent has changed since then. Playable in classic and 360° videos.
Travelling in Ecuador
The Humboldt Mobile travels all year round through Ecuador to popularize about the researcher. The aim is to make it as interactive as possible: everything is included from virtual reality to comics, films, exhibitions and puppet theatre. The Mobile stops at schools and cultural centres and invites the whole town to drop by. In this way, Humboldt brings communities together.
In art
During the theme season, artists too are focusing on Humboldt's work. From May to July 2019, the Goethe-Institut and the Department of Cultural Heritage of the National University of Colombia presented an exhibition called 'The Nature of Things: Humboldt, Coming and Going'. 17 contemporary artists from Colombia, Spain, Brazil, Chile, Ecuador and Peru entered into a dialogue with paintings and watercolours by 25 artists from the past. The exhibition was a great success, attracting16,000 visitors.
All-rounder Alexander von Humboldt not only surveyed and described nature, he also drew it. Artists from South America follow this tradition in the Humboldt Comics project. The focus is on the species sketched by Humboldt in South America such as the bearded saki, the manatee, the ajolote and the piranha.
In his footsteps
Deutsche Welle is also giving Alexander von Humboldt a special gift to mark his 250th birthday. A film team is embarking on a voyage of discovery called In Humboldt's footsteps. They are climbing volcanoes in Ecuador, meeting indigenous peoples in Peru and exploring the Orinoco River in Colombia. The film reveals how far Humboldt was ahead of his time and what dangerous adventures he undertook.
You would like to receive regular information about Germany?
Subscribe here: