Learning from one another
The German-African Youth Initiative promotes exchange between young people.
07.02.2017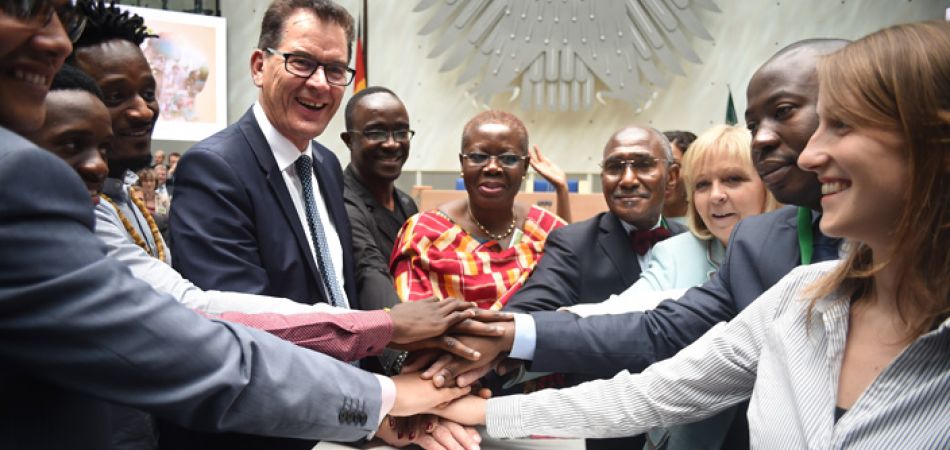 Going on a cultural journey of discovery and getting to know people from other cultures is the goal of the German-African Youth Initiative (AGYI), a new exchange programme. Founded by the Federal Ministry for Economic Cooperation and the African Union, the project fosters intercultural dialogue between young people. They should not only get to know and understand one another better, but also work together on global challenges such as climate protection or global hunger. The AGYI is also making possible new volunteer services in Benin, Tanzania and South Africa. The special feature of these programmes is that not only individual young people or groups of school students can participate, but also very different youth groups – from football clubs and scouts to rock bands.