Life on Mars
Christiane Heinicke spent a year living in a Mars station – and is now researching housing for future expeditions.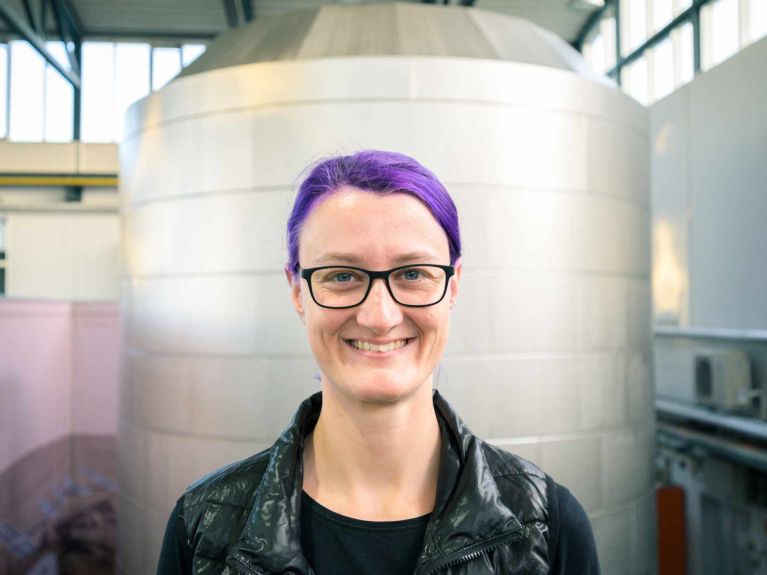 "House of the Rising Sun" was one of the most popular songs at the remote station, though "Life on Mars" might have been more apt. Christiane Heinicke is the only German to have spent a year in a Mars station. Eleven metres in diameter and six metres high, the entirely plastic structure was situated halfway up Mauna Loa in Hawaii. It was in 2015 that the physicist, who was born in 1985, spent precisely 366 days in the dome together with five other test persons – a leap year made it the longest of the six HI-SEAS missions run by NASA.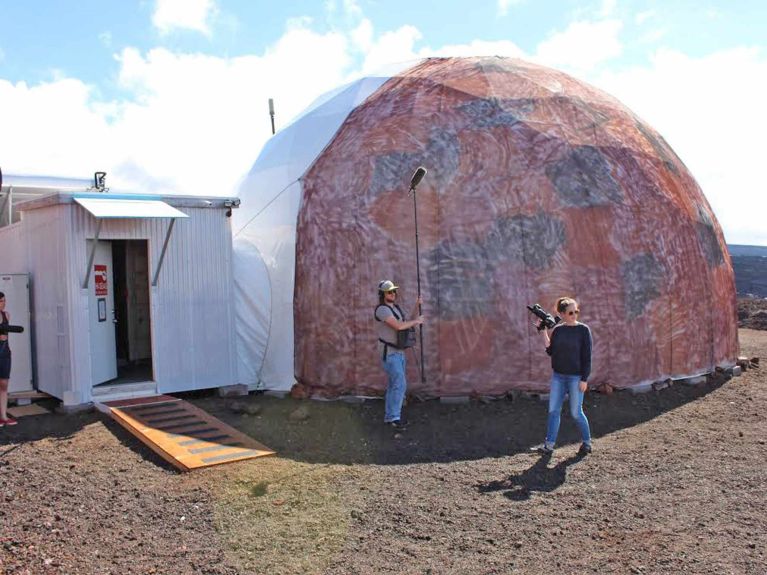 Even after her year in the station, Christiane Heinicke was not able to get Mars out of her mind. For years, the professor at the University of Bremen has been researching suitable accommodation for people on the Red Planet at the Center of Applied Space Technology and Microgravity (ZARM). "Our job is to keep the crew alive," is how she described the challenge in an interview. This is no easy matter on Mars. With temperatures of minus 65 degrees, an atmosphere of toxic carbon dioxide and very low pressure, its environment is the very definition of hostile. Featuring modules of different sizes, the station has a lab module at its heart; then there are sleeping and leisure modules, and of course airlocks.
A future Mars station is also one of the research goals of a University of Bremen project that was launched in July 2022 and is entitled "Humans on Mars – Pathways toward a long-term sustainable exploration and settlement of Mars". Christiane Heinicke is one of the 60 or so researchers who are working on an interdisciplinary basis to develop long-term and sustainable concepts to enable humans to explore and settle on Mars. One objective is to produce oxygen ("I can't simply open the window to let in air"), water, food and energy in the station.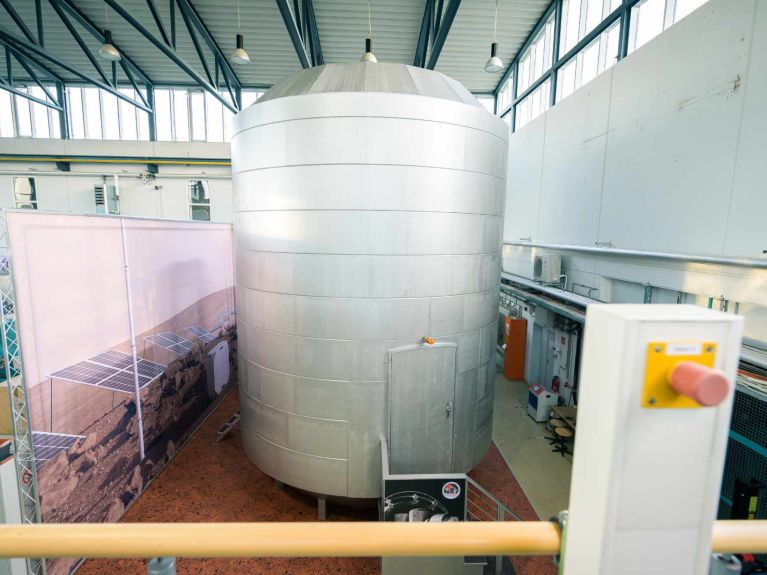 The research will benefit not only future Mars inhabitants, however. "The technologies we are developing for Mars will be extremely useful for us here on Earth," explains the geophysicist. One example is dry summers and drinking water: "If we were able to purify and reuse as much drinking water as possible on site, this would already help us hugely."