Tools that every teacher should know
Digital toolbox: we present the best apps, podcasts and tools for the classroom – not only for teachers of German.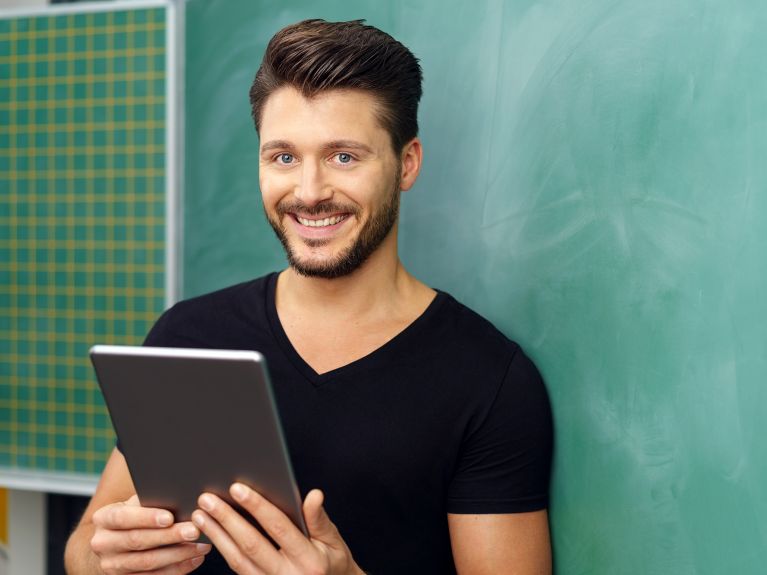 Teachers at schools in Germany believe it is very important for pupils to engage in discussions and show initiative. Nonetheless, it is not easy to constantly come up with new ideas to make lessons varied and interesting. Our list offers some food for thought from Germany:
Apps: tablets rather than blackboards
 
A school excursion with a twist: teachers can use the Actionbound app to make scavenger hunts and guided tours more fun and informative. They can either use existing adventures or create a new one themselves.
 
Portals: ideas for the classroom
 
Worksheets, demonstration lessons, scripts, class tests for all subjects and school types – websites like Lehrer-Online and the Schulportal make expert-tested lesson material in German available free of charge. This provides teachers with new ideas for lessons, topics and suitable materials: complete lesson units with a detailed lesson plan, proposed methods and templates.
Podcasts: knowledge through headphones
 
German teachers can also use these podcasts to make their lessons more varied. The Goethe-Institut's "Radio D" is a fun way for pupils to learn German. In "Eine Stunde History", the radio station Deutschlandfunk explores various chapters in history right up to the present day.
 
Platforms: a multimedia approach to lesson design
 
Sofatutor is a digital learning platform offering exercises – likewise in German – from primary school right up to sixth form level. The platform is free of charge for teachers. All content reflects the curricula of Germany's federal states. Teachers can use learning videos and interactive worksheets to design digital lessons that are fun and stimulating. All exercises can be activated for pupils for a period of 14 days so that they can also learn independently at home.