Livening up your German teaching
Do you teach German as a foreign language? Here you will find some materials and inspiration for your lessons.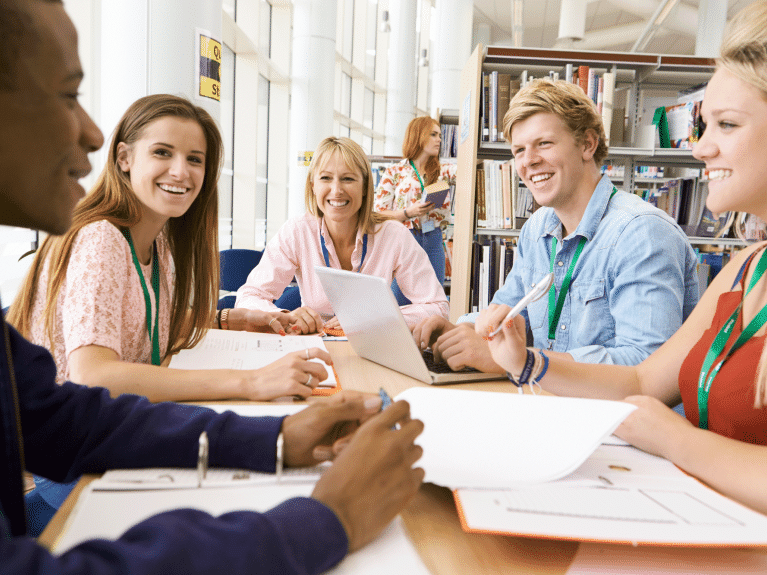 Teachers of German as a foreign language reach about 15.4 million people on all continents. Up-to-date and diverse teaching materials are important to make learning fun and full of variety. Let our tips inspire you!
'Deutsch unterrichten'
The Deutsche Welle (DW) offers teaching materials targeting beginners and advanced students, for example a very practical tool for creating worksheets. A websoap called 'Jojo sucht das Glück' is aimed at teenagers and young adults. It's well suited for use in the classroom for practising listening comprehension and grammar. Similarly, the DW Youtube channel offers a wealth of learning videos.
'Deutsch interaktiv'
Deutsche Welle's e-learning course 'Deutsch interaktiv' enables students to practise at home. You can also use the worksheets and learning tips to support your language classes.
'Digitale Unterrichtsgestaltung' database
If you want to use digital media in your language lessons, the Goethe-Institut Database offers task typologies and complete teaching sequences.
goethe.de
You'll also find some useful stuff on the Goethe-Institut's website. Under 'Konzepte und Materialien' there are interesting teaching and learning materials for children and adolescents, as well as for studying or working adults.
'Schulen: Partner der Zukunft (PASCH)' (Schools: Partners for the Future)
Do you teach children and teenagers? Then you should get to know the PASCH Initiative's teaching materials. Here you can find worksheets and videos on topics such as politics, culture, music, trends, the environment and sport.
'Facts about Germany'
The Tatsachen über Deutschland portal and the Germany platform deutschland.de are good sources of current information and data about Germany. Topics ranging from politics and science, culture and education to the environment and way of life invite students to get to know Germany better and practise their German.
You would like to receive regular information about Germany? Subscribe here: