Innovative and full of opportunities
Three African researchers explain why they consider Germany such an attractive place to do research.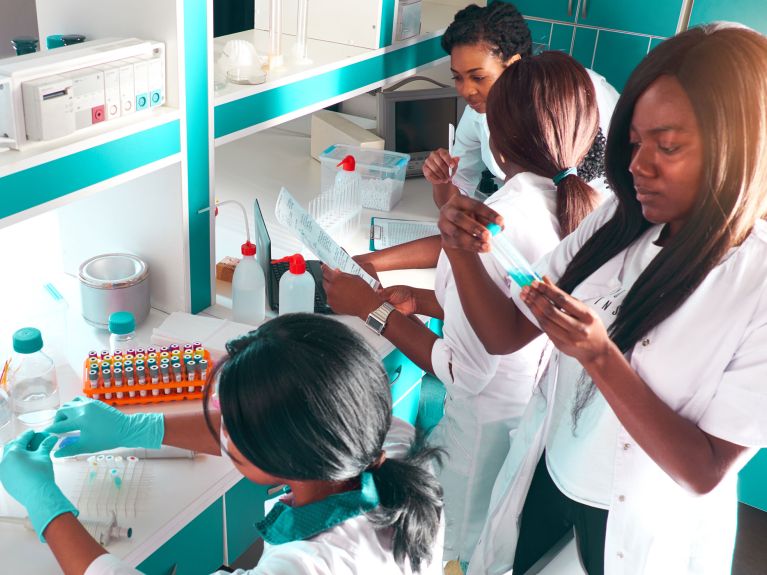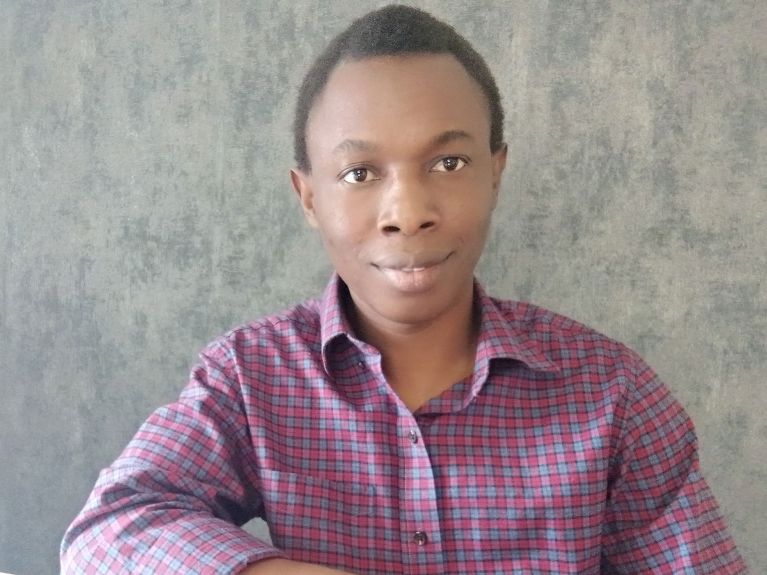 Sanmi Akintayo conducts research into making food keep longer. "How can we use green technology in food preservation?" This was the question the young Nigerian was already asking during his Bachelor's degree course at the University of Benin. "Many agricultural products are wasted because there are no suitable mechanical or technological means of preserving them." Today, as a PhD student at the University of Hohenheim, Akintayo is looking for sustainable, low-cost biotechnological preservation methods to increase food security in Africa.
His stay was made possible by a research scholarship from the German Bayer Foundation. He came to Germany for his PhD course in 2019. However, it was not the first time he visited the country: he attended DAAD-funded summer schools at TU Braunschweig in 2015 and 2016, when he gained his first insights into research capacities in Germany. "Here I am experiencing the enormous effort that Germany puts into research. It's giving me the opportunity to connect with an international research network that will stay with me for a lifetime."
Medical research for COVID-19 therapy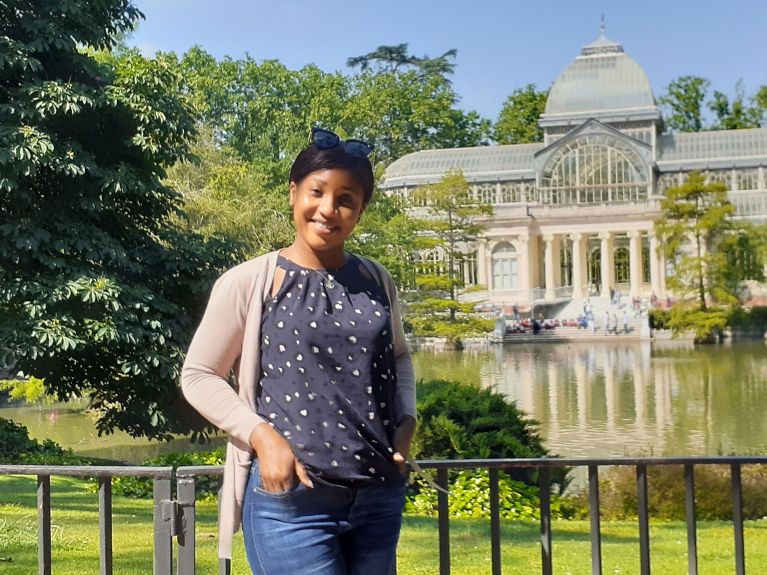 In 2017, when Caroline Mangare began work as a PhD student at MHH (Medizinische Hochschule Hannover) with a DAAD scholarship, she could not have imagined how valuable her research would soon become. Her basic research on the immune system focuses on T cells that destroy viruses. Then came the COVID-19 pandemic. "The question now is what kind of therapeutic options can T cell research offer to help people suffering from chronic illness as a result of COVID-19," says Mangare. This is also of significance for vaccinated people in her native Kenya. "We have many HIV and malaria patients, and we don't know whether they can develop protective antibodies at all with the vaccination. There's still a lot to be done," stresses the 33-year-old researcher, who is now advancing academic cooperation with Germany from Nairobi.
Germany was a milestone for Mangare. "Access to the most advanced lab technology and an experienced research team gave me opportunities I wouldn't have had in Africa." She also liked the city. "Hanover had so much to offer. I very much enjoyed the living conditions and made contact with lots of people. My advice is: 'Go for it!'"
Ethiopian-German exchange in special education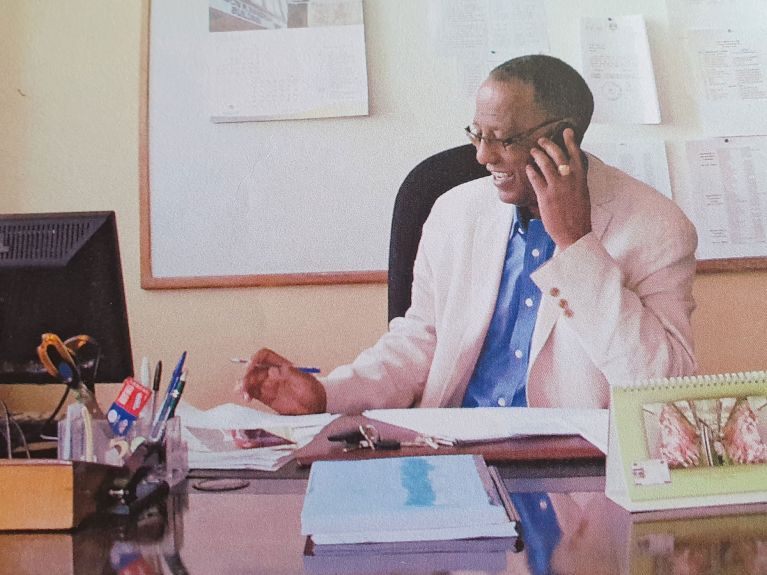 Academic exchange with Germany has shaped the life and career of Tirussew Teferra, professor of special education at Addis Ababa University. It was on his initiative that special education was established as an academic subject in Ethiopia. That made it possible to close crucial gaps in research. "At one time educational programmes for people with disabilities such as blindness or deafness did not receive adequate attention," says the international expert, who studied for his Master degree in special education and the psychology of disability in Berlin, where he also completed his PhD in 1990.
 After that he developed studies in the subject at Addis Ababa University with the help of his links to Germany and international networks in cooperation with Ludwig-Maximilians-Universität München (LMU Munich) – supported by DAAD and Erasmus funding. Many of his students and colleagues also visited Germany in the course of joint research and exchange projects over many years. Tirussew says he owes his career to his experiences in Berlin. "It was in Germany that I learned research is a full-time job and deadlines have to be kept."
 Teferra has received many international awards, honours and scholarships. He recently received the Alexander von Humboldt Foundation's Georg Forster Research Award, which – depending on the development of the pandemic – will bring him back to Germany again in 2021.