Staunch European in space
Working in space: Meet ESA astronaut Samantha Cristoforetti and discover why she believes that Europe should lead by example.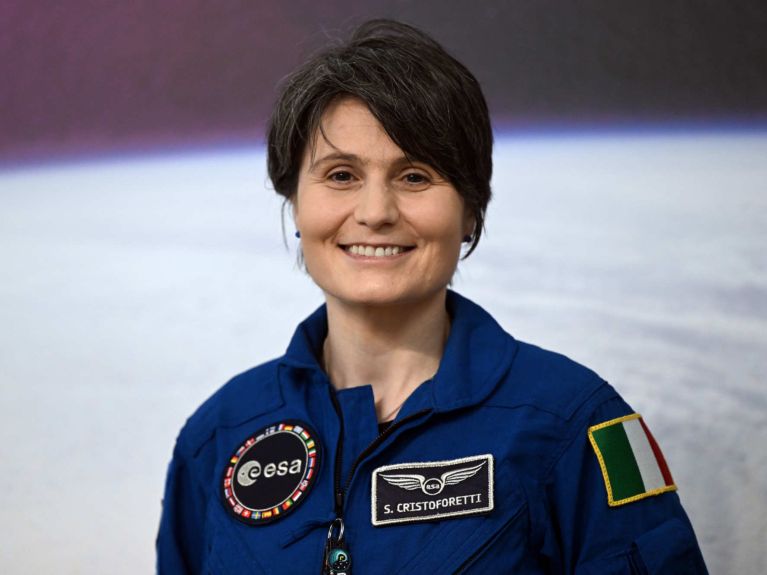 Samantha Cristoforetti is a woman of superlatives and premieres: In 2022 she was the first female European commander of the International Space Station ISS, the first Italian woman in space and the first to make herself an espresso there - what is more, no other European woman has spent a longer uninterrupted period in space (199 days and 16 hours). The Italian ESA astronaut is considered one of the people most likely to become the first European woman to fly to the moon.  
Cristoforetti is a staunch European. She has taken part in the Erasmus+ exchange programme several times and studied at the Technical University of Munich, in France and Italy. These days she lives with her family close to the European Astronaut Centre (EAC) in Cologne.  
A mixture of "great education, hard work and luck" helped her turn her dream of flying into space a reality, says the 46-year-old. She is committed to fostering understanding and togetherness and speaks not only Italian and German, but also English, French, Russian and Chinese. "I do feel more profoundly convinced of the need for us all to live on this planet not as pretentious, quarrelsome passengers but as members of a crew on the same spaceship, loyal and ready to roll up our sleeves," she writes in her 2022 book "Diary of an Apprentice Astronaut". All proceeds from sales of her book go to the United Nations Children's Fund UNICEF, of which Cristoforetti is an ambassador.  
Cristoforetti says that it is a "typically European" trait always to play an intermediary role. She believes that the diversity of languages and cultures in Europe is the key factor in this context. "Sometimes we don't even know that we have this strength. Yet it is necessary to take our experiences with us into the world as people will need to communicate and work together even more in the future."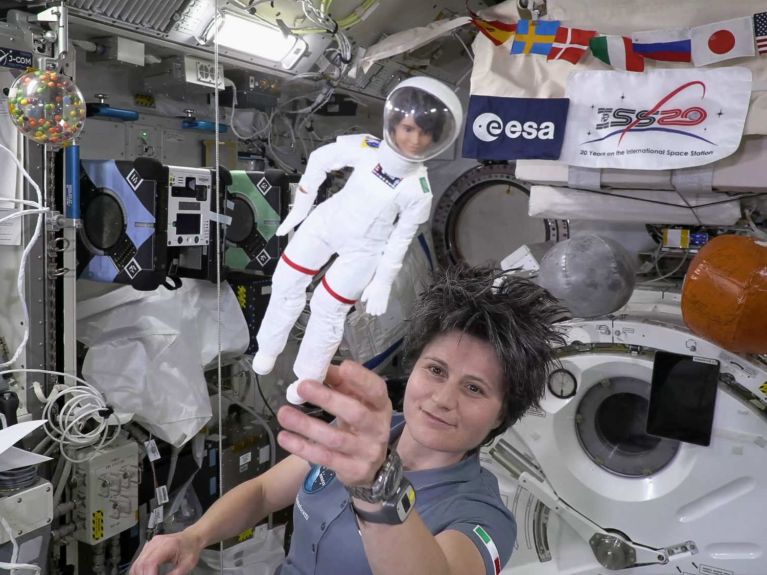 In May 2009 Cristoforetti had been picked as the astronaut of the European Space Agency (ESA), whose member countries include Germany. During her latest space mission, she was accompanied by a space Barbie doll specially created for her - named Samantha. Cristoforetti hopes that this will help get girls excited about space and STEM subjects. Another premiere: In 2017, Cristoforetti and the German ESA astronaut Matthias Maurer took part in survival training in the Yellow Sea that was organised by the Astronaut Center of China. It was the first joint training programme for Chinese and non-Chinese astronauts in China.