Germany's best agricultural universities
Where can you study agriculture and nutritional sciences in Germany? You will find the most important information here.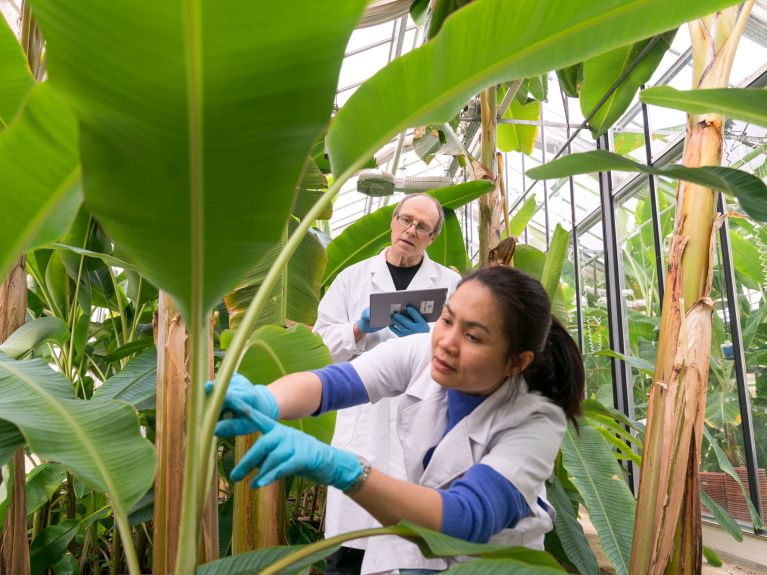 Germany's best universities for agricultural science
According to the QS World University Ranking 2018, these five German universities offer the best degree programmes in agriculture:
 
Universität Hohenheim
Georg-August-Universität Göttingen
Technische Universität München
Christian-Albrechts-Universität zu Kiel
Humboldt-Universität Berlin
 
What makes Universität Hohenheim top of the league?
Universität Hohenheim is one of Europe's leading centres for agricultural research and nutritional and food sciences. Its range of programmes is broad, interdisciplinary and international. The university offers three Bachelor's, eleven Master's and one PhD programme with many English-language courses and double-degree programmes. Academics and researchers are networked with roughly 100 partners worldwide. Students gain practical experience on Germany's largest experimental agricultural area. Academic study and research are closely interlinked: for example, Humboldt reloaded, a project that has received an award for excellence in teaching, already enables undergraduates to participate in research projects.
Where else can you study agricultural science in Germany?
From agribusiness and food science to wine studies: an overview of agriculture-related study programmes, degrees and higher education centres is provided by the Professional Association Agriculture, Nutrition, Environment (VDL) in German and English:
The Higher Education Compass offers a database that enables you to carry out searches for key terms such as agricultural science (Agrarwissenschaft), agribusiness (Agrarwirtschaft), ecological farming (Ökologische Landwirtschaft), environmental management (Umweltmanagement), nutritional sciences (Ernährungswissenschaften), ecotrophology (Oecotrophologie), food technology (Lebensmitteltechnologie), aquaculture (Aquakultur), fisheries science (Fischereiwissenschaften), forest sciences (Forstwissenschaften) and viticulture (Weinbau):
You would like to receive regular information about Germany? Subscribe here to: