"Being Carnival Prince once in your life"
Carnival is fun, but a lot of work. Michael Gerhold reveals why he wanted to be a Carnival Prince anyway.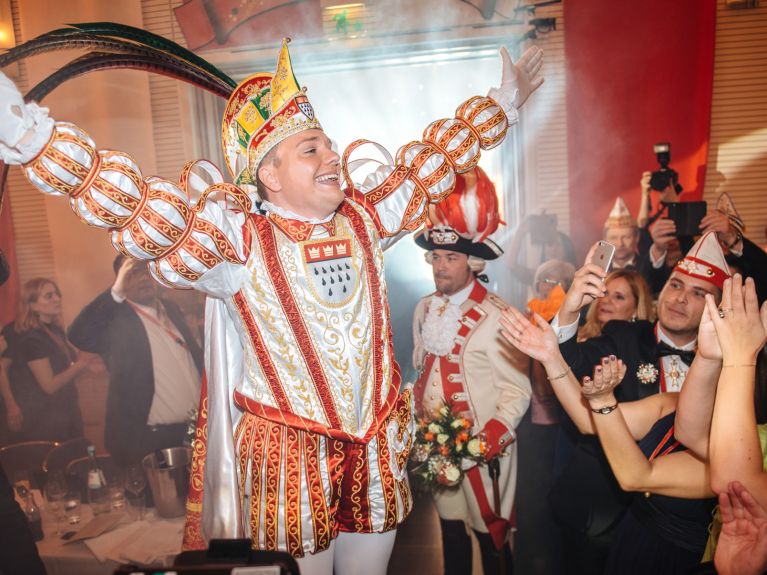 Germany. Singing, dancing and laughing all day – that can be exhausting. Nevertheless, Michael Gerhold has his dream job for one season: he is Prince Carnival 2018 in Cologne.
Until Ash Wednesday you will be known as "Prince Michael II". Who is it really in the Prince's costume?
In everyday life I'm called Michael Gerhold and run an event agency in Cologne. I was the Children's Prince of Cologne in 1996. To become "Prince Carnival" once in my life was a childhood dream of mine. After all, it makes you the highest representative of the Cologne Carnival. Now, at the age of 30, the dream has come true.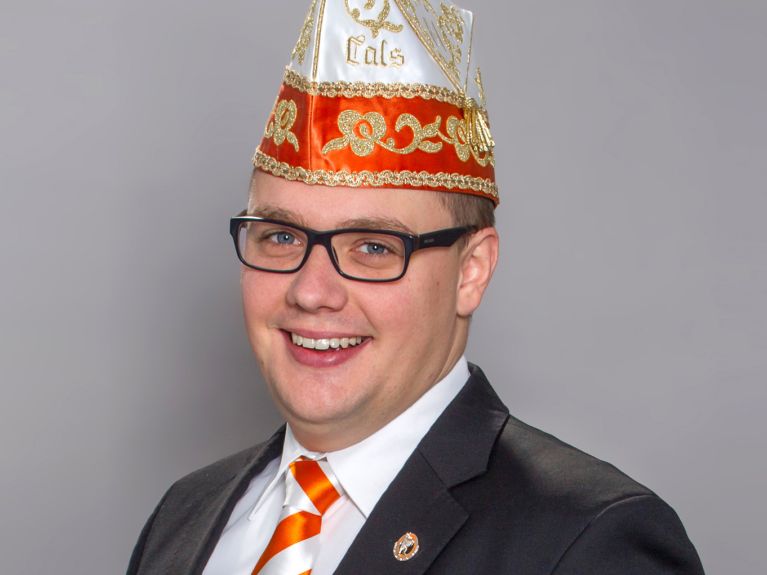 How did you prepare for your position?
Officially, the triumvirate of Carnival representatives – prince, peasant and maiden – is installed in office in January by the mayor of Cologne. But the work begins much earlier: in May of the preceding year, there's a kind of assessment centre. Then the preparatory meetings start. Four to five times a week we practice our presence on stage and receive dance and voice training.
You definitely need to be in good condition to get through the season, right?
Absolutely. Since the beginning of the year, we've taken time off from our jobs and have about 15 appointments a day in senior centres, nursing homes, day care centres, palliative care wards and companies. During the five Carnival weeks we work through 410 appointments.
We?
Yes, we're a whole entourage: a court barber, a personal physician, a Prince's guide, who acts as a kind of manager, about 15 Prince's guards and the adjutants.
That sounds exhausting. What keeps you going?
It really takes it out of you. When Carnival is over, I'll first sleep a few days and then go on vacation. But the great thing is that we have to do only with happy people – even in nursing homes and hospitals. The people laugh and have a whale of a time. That's the magic.
All this costs a lot, doesn't it?
Of course there are costs for costumes, hotels, cars and food. Our adjutants and drivers work as volunteers. We don't get paid for our appearances, at which we collect money for social projects. I also have some expenses myself, especially since my time off from work won't be compensated. The dream of being Carnival Prince once in your life doesn't come cheaply. But it's worth it!