The gaming industry in Germany
Interesting facts and figures about an important sector of the economy in Germany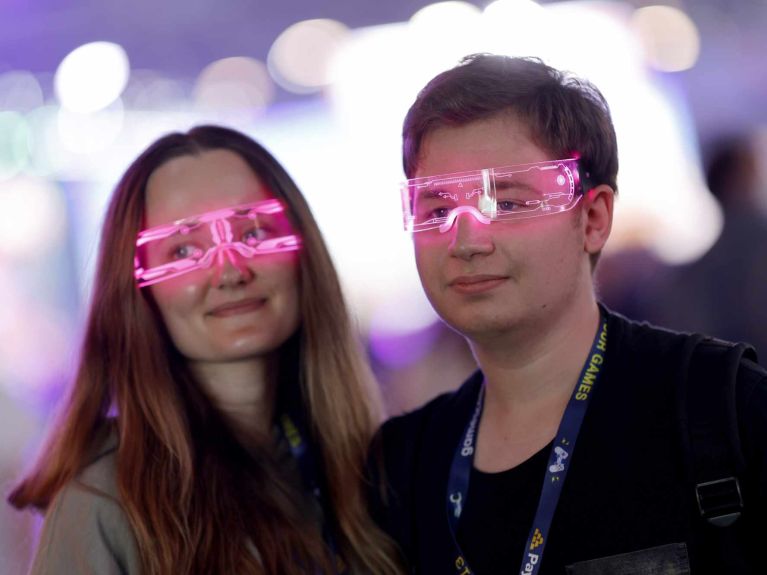 How big is the computer games market in Germany?
The games industry in Germany achieves an impressive sales volume. Germans spend 9.8 billion euros per year on hardware and software that is used primarily for gaming. That is more than is spent on cinema, films and streaming (around 6.2 billion euros), music (2 billion euros) and even Germany's primary football league, the Bundesliga (3.6 billion euros). This puts Germany in first place in Europe and in fifth place worldwide, behind the USA, Japan, China and South Korea.
Is Germany a land of gamers? 
Over half (54 percent) of Germans regularly spend time playing digital games on PCs, gaming consoles, smartphones or tablets. The figure in the 16 to 29 age group even exceeds 85 percent, and is still a not insignificant 18 percent among the over-65s. Contrary to the cliché of the young male gamer, the average age of players is rising continuously (and is currently 38), and nearly half of gamers are female. 
Does the government support the gaming industry? 
Many states promote the development of digital games. The German government also supports the domestic gaming industry. 50 million euros was made available to fund a total of 117 projects in 2022. The demand for funding is considerable. In the first quarter of 2023, 35 projects with a volume of around 26 million euros were approved, and another nearly 70 applications have already been submitted. Justifying this funding, the ministry states: Not only do computer games make social exchange possible, they have also become established as innovation drivers for future technologies such as augmented and virtual applications.
Do many games developers come from Germany? 
German games productions currently have a roughly 4 percent share of the overall market. But this could soon change. "The initial effects of games funding can already be seen," says Felix Falk, managing director of "Game – The German Games Industry Association". He explains that the number of employees has soared by around twelve percent in the past two years. At the same time, there are 26 percent more companies - and this number is likewise still rising.
Where does the world's largest gaming fair take place? 
Nowhere else in the world attracts as many fans, games developers and games enthusiasts as the Gamescom in Cologne does. In terms of visitor numbers and exhibition floorspace, Gamescom is the world's biggest video games fair. Even when it was launched in 2009, it brought 200,000 people - many from abroad - to Germany. In the pre-pandemic years, the trade fair registered up to 340,000 visitors. In 2023, the event will be held from 22 until 27 August and opened by Federal Economics Minister Robert Habeck.
Quiz
What do you know about the gaming scene in Germany?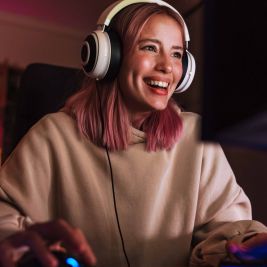 What percentage of Germans play on PCs, consoles, smartphones or tablets?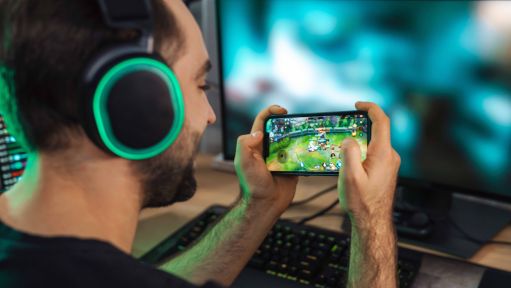 In which city is the world's largest video games fair Gamescom held?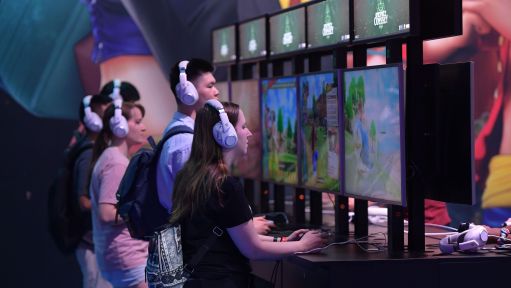 The biggest video games markets in Europe in terms of sales: Which place does Germany hold?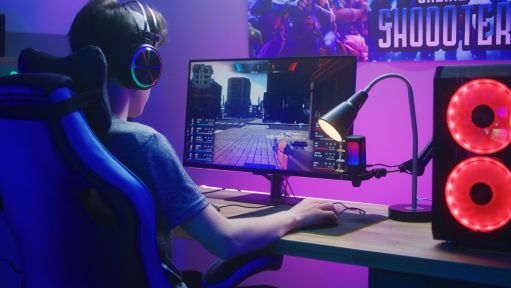 Which successful game was created by a German developer?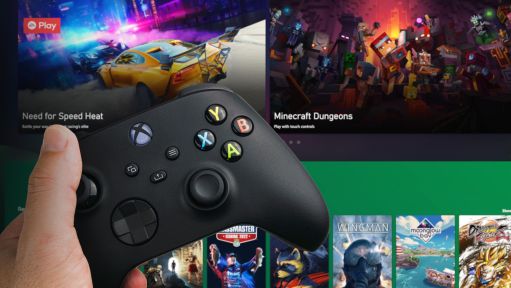 In which game did the German e-sports player Umut Gültekin become world champion in 2022?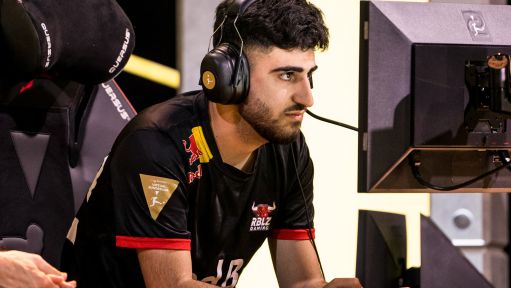 No video games without music